First Official Photos from 'Game of Thrones' Prequel Series 'House Of The Dragon'
We've known for a long time that we were getting a Game of Thrones prequel series, and now we finally have our first glimpse at House of the Dragon via three new photos.
The photos contain images of some of the more noteworthy characters from A Song of Ice and Fire lore, played by some recognizable faces. The picture that will surely gain the most traction is one of Emma D'Arcy and Matt Smith as Princess Rhaenyra Targaryen and Prince Daemon Targaryen respectively on a beach somewhere that doesn't look like Westeros at first glance, though it is difficult to tell.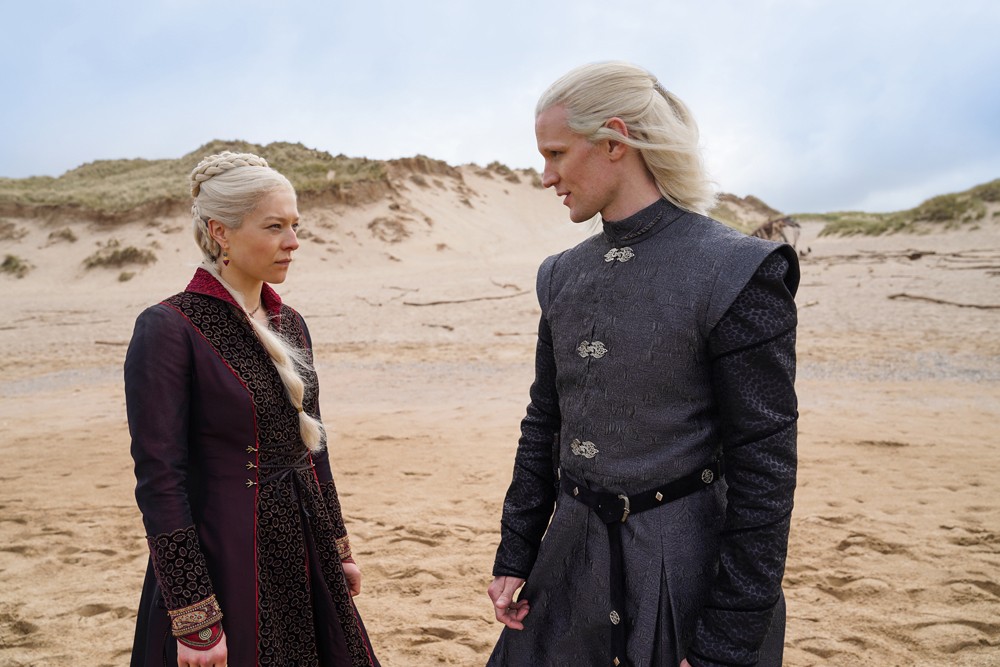 The two Targaryens play key roles in George R. R. Martin's Fire & Blood prequel book, which the series is adapting, set 300 years before the events of Game of Thrones. Of course, "fire and blood" was a mantra often repeated by Daenerys Targaryen, so it should come as no surprise that this series will offer a greater look at the Targaryen dynasty during the civil war between the powerful family, known as the Dance of the Dragons.
Another photo offers our first look at Olivia Cooke and Rhys Ifans as Alicent Hightower and Otto Hightower respectively. Alicent is the wife of King Viserys Targaryen, and mother to King Aegon II, Queen Helaena, Prince Aemond, and Prince Daeron. Otto Hightower is her father and Hand to King Viserys. Though House Hightower is ancient in A Song of Ice and Fire lore, most fans may not recognize them. That's because the Hightowers were loyal to the Targaryens until the very end. Ser Gerold Hightower was the Lord Commander of the Kingsguard who defended Lyanna Stark at the Tower of Joy. Gerold died in the ensuing fight with Ned Stark, and House Hightower stopped being an influential family in Westeros politics.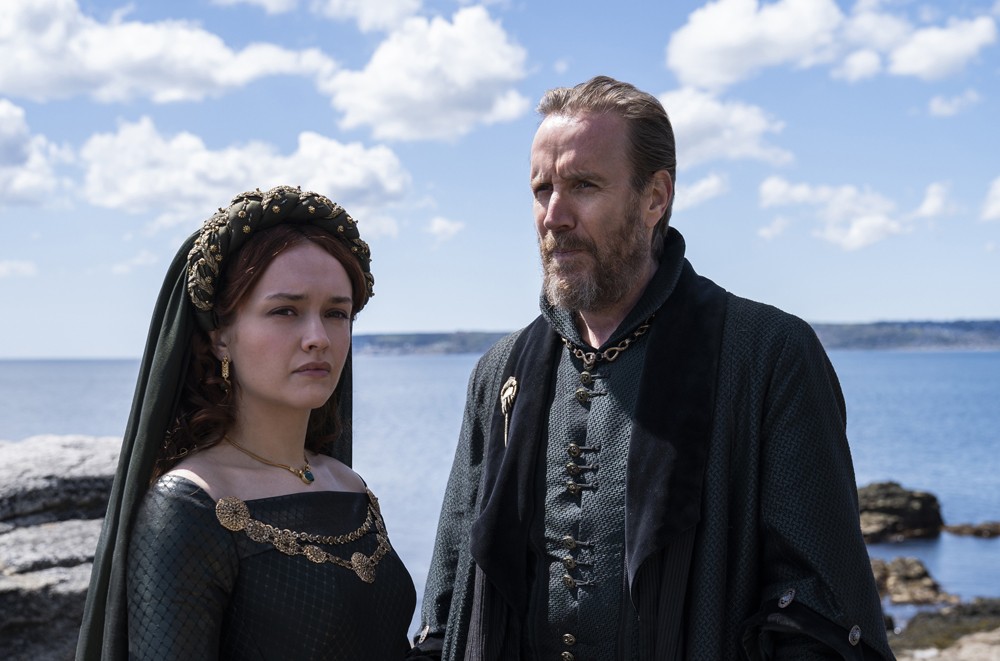 The final photo is of Steve Toussaint's Ser Corlys Velaryon, also known as The Sea Snake. Corlys was married to Queen Rhaenys Targaryen and becomes Hand of the Queen to Rhaenyra Targaryen during the civil war. At one point, he was known as the greatest sailor in the Seven Kingdoms.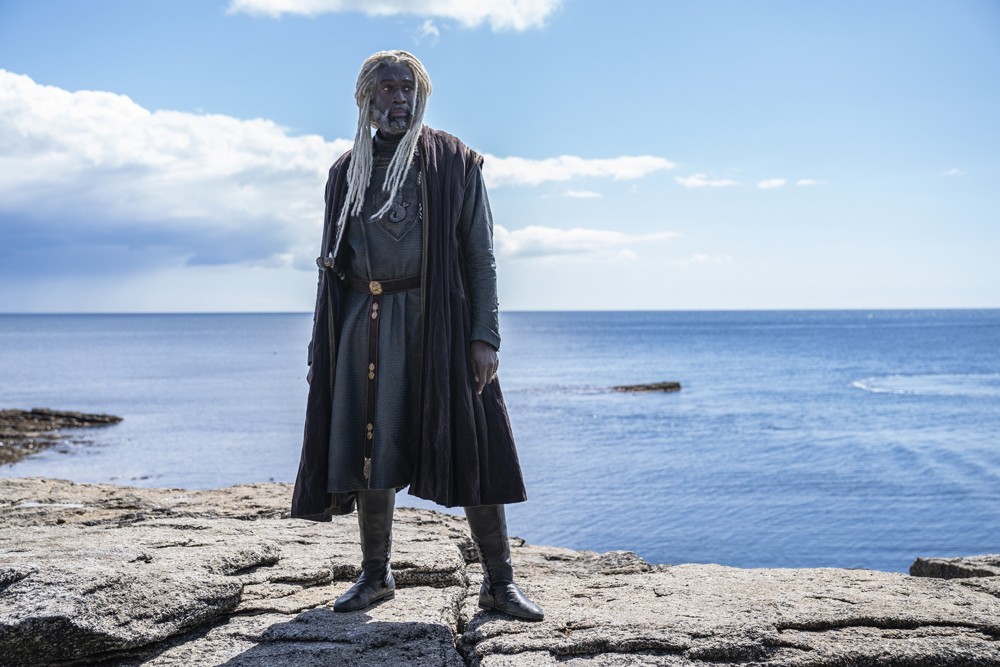 House of the Dragon is created by George R. R. Martin, Miguel Sapochnik and Ryan Condal. Most will know Martin as the author of A Song of Ice and Fire, while Miguel Sapochnik was the director behind some of Game of Thrones' most famous episodes, including Hardhome, Battle of the Bastards, and The Long Night. Condal wrote the screenplay for Rampage and 2014's Hercules, and was a writer for the Colony TV series as well.