Oscars 2021 — Best Picture and Director Are the Most Clear Winners in One of the Tightest Races in Recent Memory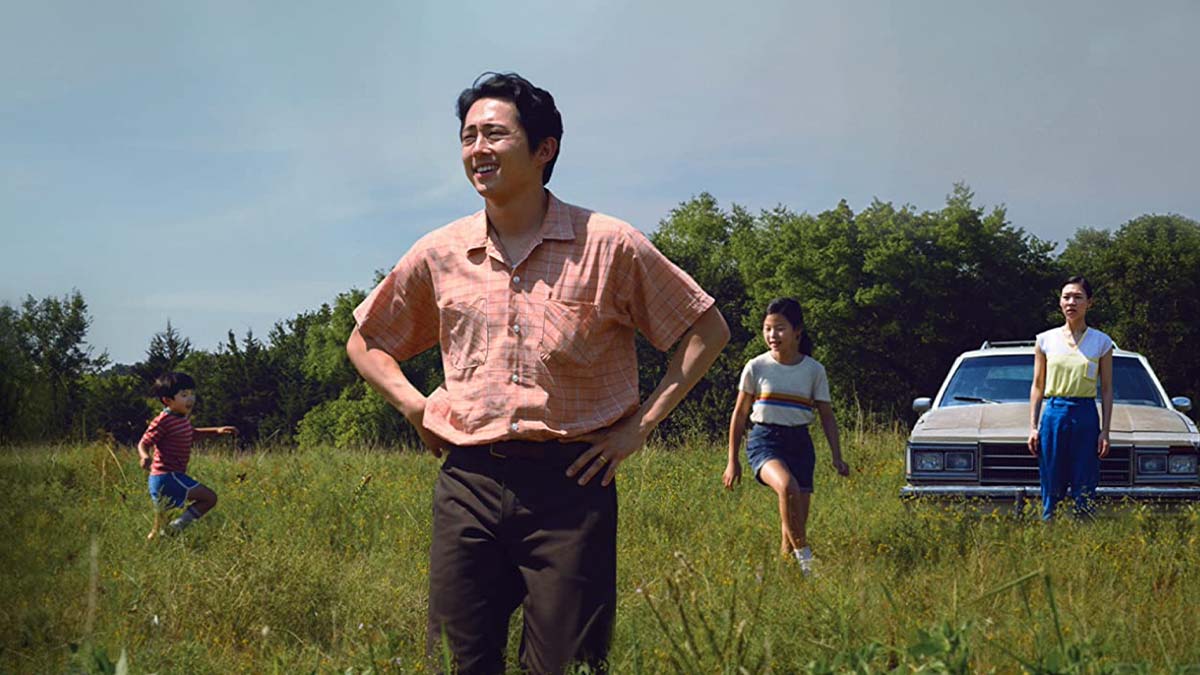 This year's Oscar race will be one many of us will remember for many years, not only because of some unforgettable movies, but also because of the circumstances surrounding it. Between the delay of the entire season for two months and a very unusual ceremony, we have one of the most diverse lists of movies in the history of the Oscars. There is a very real possibility that this year, all four acting categories go to non-white people, as we'll see in a moment, not to mention the fact that the biggest lock of the night (spoiler alert for what's to come in a couple of lines) is a Chinese woman, Chloé Zhao, as Best Director of the year.
As far as my opinion goes, I'm very glad I don't have to cast votes because, much like last year, it's very hard to pick a favorite. I do know that both Promising Young Woman and Nomadland are on top for me, but which one I'd say I like better changes by the hour. Nomadland is one of the most introspective films I've seen in a long time, and it's just filmmaking to its core — it is a person grabbing a camera, and capturing life through a fictional character. On the other hand, Promising Young Woman is just taking modern-day filmmaking and turning it upside down.
This has been a very long race, and it's showing now. Earlier this week, Variety posted a piece pointing out some of the information they've been able to gather from their contacts at the Academy and the Oscar voters, as well as people associated with the awards. From all accounts, it looks like a very tight race in the vast majority of categories, which just feels like a breath of fresh air when compared to past years, when 9 out of every 10 categories had been won even before voting began. Voting for this year just closed, and it looks like many people waited until the last few moments to send in their ballots.
Let's take a look at each of the categories, to study them through Variety's words, as well as the other big Awards watcher, GoldDerby.
Best Picture
This one is clear. It has been since September when Nomadland won both at Toronto and Venice, two of the biggest festivals of the season, and was the movie on everybody's mouth. It has not changed and has been way ahead of everyone else ever since. Even though it's not much ahead of other movies like Promising Young Woman for me (which is a totally different movie, by the way, part of the reason why I find it so hard to say which one I like the most), Nomadland is a movie that transcends space and time, and speaks to every soul on this planet, because at its deepest core, it is a human story. It has elements that every person that watches it can relate to, could relate to ten years ago, and will be able to relate to ten years from now. It is the movie of the year, and for that reason it will and also deserves to win Best Picture
Will Win: Nomadland
Should Win: Nomadland
Best Director
This is it. If you are uncertain about every category you're filling in in your Oscars ballot, don't worry because this one you'll get right. Chloé Zhao is the biggest lock of the night, as both Variety and Gold Derby assert, and every conversation around the 93rd Oscars. She is the biggest name out of this year's race and will get the credit she deserves.
Will Win: Chloé Zhao
Should Win: Chloé Zhao
Best Actress
If Best Director is the biggest lock of the night, Best Actress is the wildest card. It is so wild that Gold Derby's pick (based on their Awards experts' opinions), Carey Mulligan for Promising Young Woman, is not even in contention according to Variety's sources. A strong case is being made for Andra Day to be considered a real possibility, but I genuinely believe the race is between three horses right now — Viola Davis, Carey Mulligan, and Frances McDormand. Both Vanessa Kirby and Andra Day don't have the biggest chances, but the crazy thing is that right now, there is no wrong answer.
Viola Davis has been the steadiest pick for months. She never was the favorite by a wide margin, and never dropped out of the race. Frances McDormand was the favorite for a long time, but then lost some steam to the big rising star of the season, Promising Young Woman, represented by Carey Mulligan in this category. All five performances are out of this world, and my pick today might be very different from my final pick right before the ceremony on Sunday night.
Will Win: Viola Davis
Should Win: Carey Mulligan
Best Actor
This is where things get really crazy. Up until a few days ago, this has been Chadwick Boseman's award to lose for a very long time. And I think it still is. However, according to Variety's sources, way too many people are saying that even though they think Boseman will win, they voted for Anthony Hopkins (The Father). An upset by Riz Ahmed is not out of the realm of possibilities either, even though I think that's a very long shot.
Hence, the race right now is between Hopkins and Boseman, with Boseman ahead. The reason why we should keep this in mind is that The Father was one of the biggest surprises last month when the nominations were announced, appearing in categories nobody really expected, like Best Film Editing. For a long time, Anthony Hopkins was the favorite, until Boseman took the spotlight and never lost it. However, the fact that many people, including Academy members, are looking at this as Hopkins' best performance ever is something to keep in mind. Unfortunately, the fact that Chadwick Boseman is not with us anymore will be a decisive factor. This will be seen as a final gift from the movie industry towards one of its most beloved members.
Will Win: Chadwick Boseman
Should Win: Chadwick Boseman
Best Supporting Actress
While this one is not as big of a lock as Best Director, it probably is the biggest lock from the acting categories. Yuh-Jung Youn is taking the stage on Sunday night, for sure. An upset from either Olivia Colman or even Glenn Close shouldn't be taken out of the equation, but really, Glenn Close is only there because of her name, not the movie or even the performance (which is great, obviously).
Will Win: Yuh-Jung Youn
Should Win: Yuh-Jung Youn
Best Supporting Actor
This one is another one that is very clear, much like Best Supporting Actress, but we shouldn't rule out an upset by either Sacha Baron Cohen or Leslie Odom Jr. However, 95 times out of 100, Daniel Kaluuya is taking home his first Oscar
As far as my pick goes, I'm going with Leslie Odom Jr. for playing Sam Cooke in the excellent (and very underrepresented) One Night in Miami… I know it didn't get the love most people initially thought it would, but Odom Jr.'s performance (as well as Kingsley Ben-Adir's as Malcolm X, by the way) is one that completely stood out, especially with that final scene. His dialogue was amazing and he really brought life to the character. Daniel Kaluuya was also extraordinary in Judas and the Black Messiah, which by the way, is a movie that totally surprised me, but I'm going with Sam Cooke on this one.
Will Win: Daniel Kaluuya
Should Win: Leslie Odom Jr.
Notice also at this point that if all goes according to plan, the key to having all four acting categories go to non-white people resides in the Best Actress category, in which either Andra Day or Viola Davis would have to win. This is yet another reason why Viola Davis could be taking that trophy home — the Academy seems to be leaning heavily on representation, and this would be a great way to do it.
Best Adapted Screenplay
This is another very interesting category. Nomadland has been the frontrunner forever, but then the nominations happened a month ago, and The Father changed everything. The Academy showed a lot of love for that movie, that not many people had predicted, and Best Adapted Screenplay is a category where the Academy can demonstrate their love for it. It's not going to win Best Picture or Best Supporting Actress, and as we discussed, whether or not it takes Best Actor is a coin toss at this point. But Nomadland losing Adapted Screenplay is not going to damage the reputation of the movie for years to come, and it will be a nice gesture towards The Father.
I'd still give the edge to Nomadland, but I admit that's my personal bias kicking in. This is also one of the categories I'm least confident in.
Will Win: Nomadland
Should Win: Nomadland
Best Original Screenplay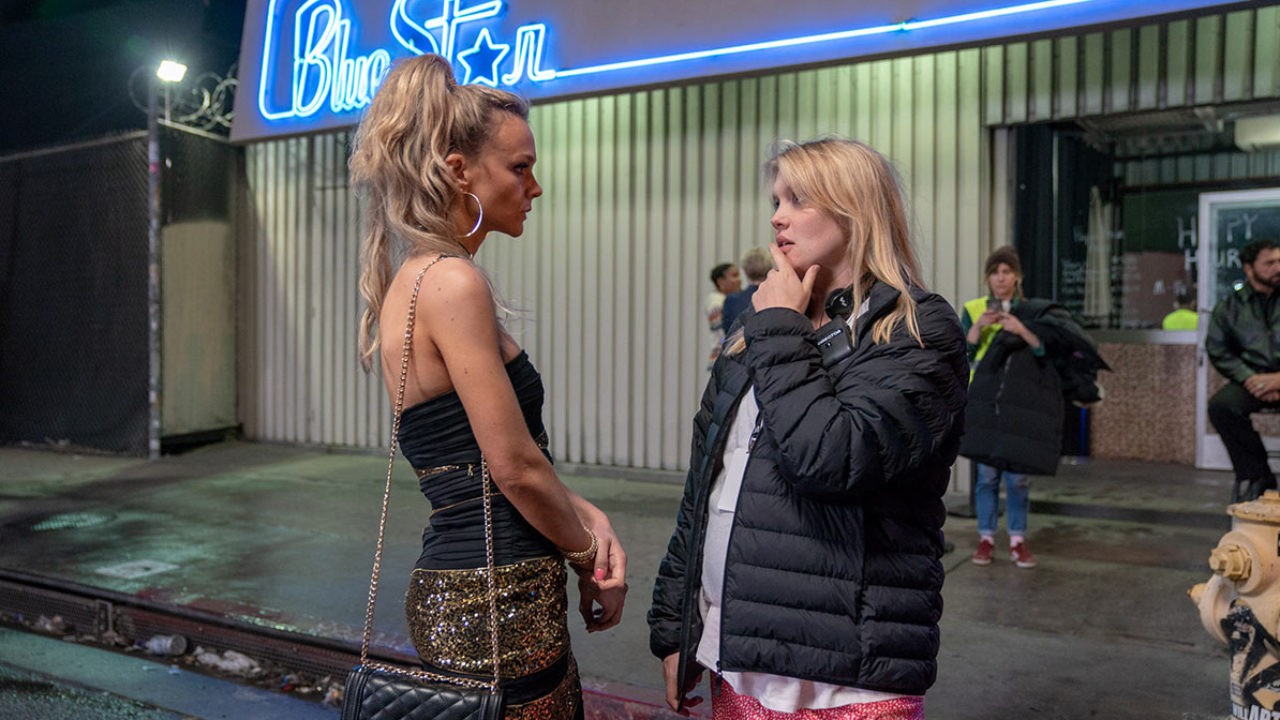 This is another pretty sure bet, although there can always be surprises. At this point, it's Promising Young Woman's award to lose, unless Trial of the Chicago 7 makes a final splash, although that movie has lost a lot of momentum at this point. Promising Young Woman gained a lot right before the nominations, hence it grabbing so many of them, but has lost a bit over the past couple of weeks. Nonetheless, this feels like an award tailor-made for it.
Will Win: Promising Young Woman
Should Win: Promising Young Woman
Best Cinematography
This is a very interesting category. On paper, it looks like the perfect award to give to Mank, a movie that received a lot of love from the Academy on the nominations, but will probably not get a ton back in the ceremony. However, Nomadland is a beast too strong to fight with, and the cinematography of the movie is definitely one of its strongest points. Not only it features beautiful landscapes from all over the U.S. and takes full advantage of its wide shots, but it also makes lighting seem easy in a lot of scenes that were not. And that's a very underrated skill of the cinematographer. I will give the edge to Nomadland but I would not count Mank out of it.
Will Win: Nomadland
Should Win: Nomadland
Best Editing
At this point, I'm very convinced this is Sound of Metal's award to lose. From all accounts, it's a movie the Oscars really liked but haven't really found a place where to honor it, and (besides the obvious Sound category) this seems like the perfect place to do it. On the one hand, it will be sad because if Nomadland doesn't take it, Chloé Zhao will definitely not be going home with three statues, making it the biggest Oscar night for a woman in history. On the other hand, it's definitely a well-deserved award for Sound of Metal.
Will Win: Sound of Metal
Should Win: Sound of Metal
Best Score
This is yet another big lock for Oscars night. Trent Reznor and Atticus Ross' score has been building buzz even before Soul came out, and even though this category managed to surprise us with a couple of nominations, this is still going to the movie that's always been the favorite. No contention whatsoever here.
Will Win: Soul
Should Win: Soul
Best Song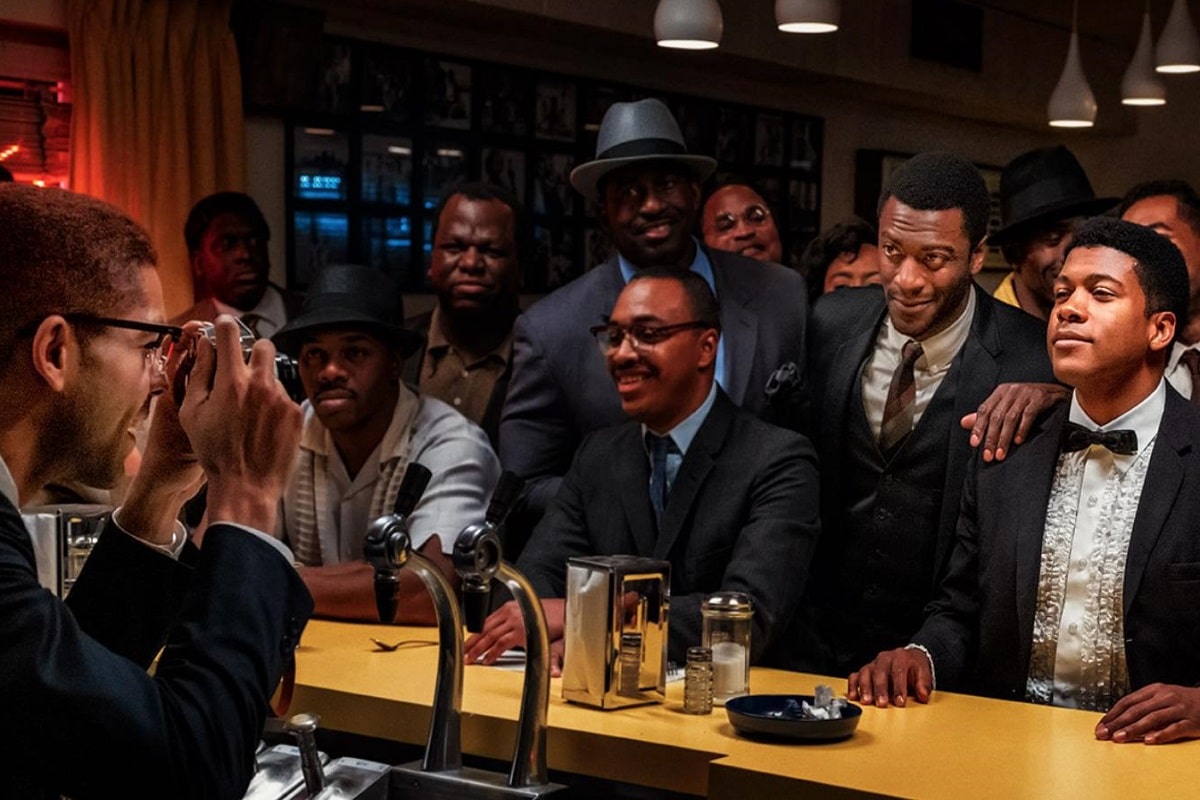 Yet another lock. "Speak Now," from One Night in Miami, is getting this award, no questions asked, no competition.
Will Win: "Speak Now," from One Night in Miami
Should Win: "Speak Now," from One Night in Miami
Best Sound
It's in the title of the movie. Full stop. (PS: I'd be interested to see what the nominations would have looked like if there were still two sound categories — I still think Sound of Metal would take both Oscars home, especially mixing, but I bet there would be two different lists).
Will Win: Sound of Metal
Should Win: Sound of Metal
Best Production Design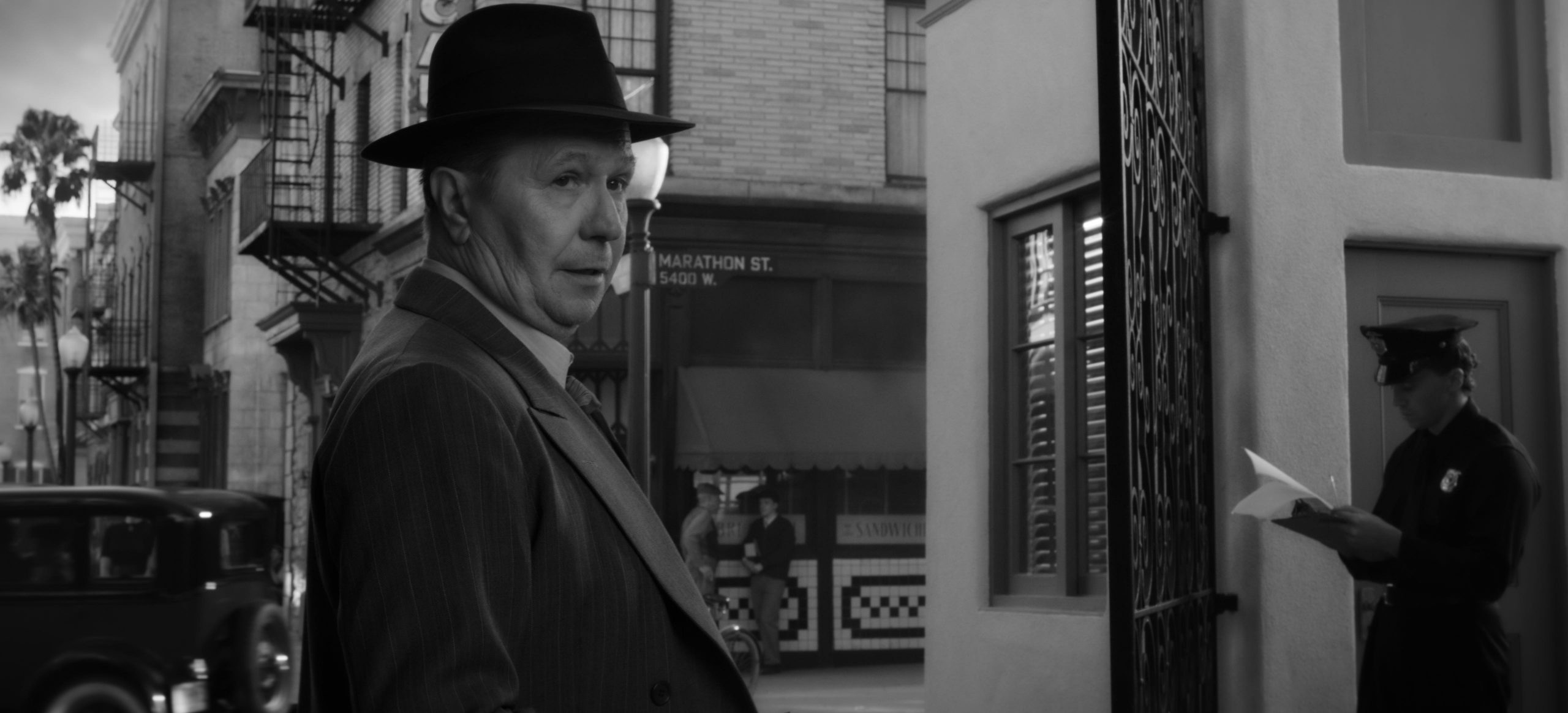 The Father surprised everybody with its nomination here, and perhaps there is something to be said about its chances, but at this point, Mank is probably getting this. Not only it's another category where the Academy will honor one of their favorite movies from this year (for some reason), but also it's a well-deserved award. Production design is not exactly my area of expertise, so I will take their pick.
Will Win: Mank
Should Win: Mank
Best Costume Design
These technical categories are definitely the most boring ones of the night, because there is no real competition. Ma Rainey's Black Bottom is definitely winning this thing, much like the next one.
Will Win: Ma Rainey's Black Bottom
Should Win: Ma Rainey's Black Bottom
Best Makeup & Hairstyle
What's been said.
Will Win: Ma Rainey's Black Bottom
Should Win: Ma Rainey's Black Bottom
Best Visual Effects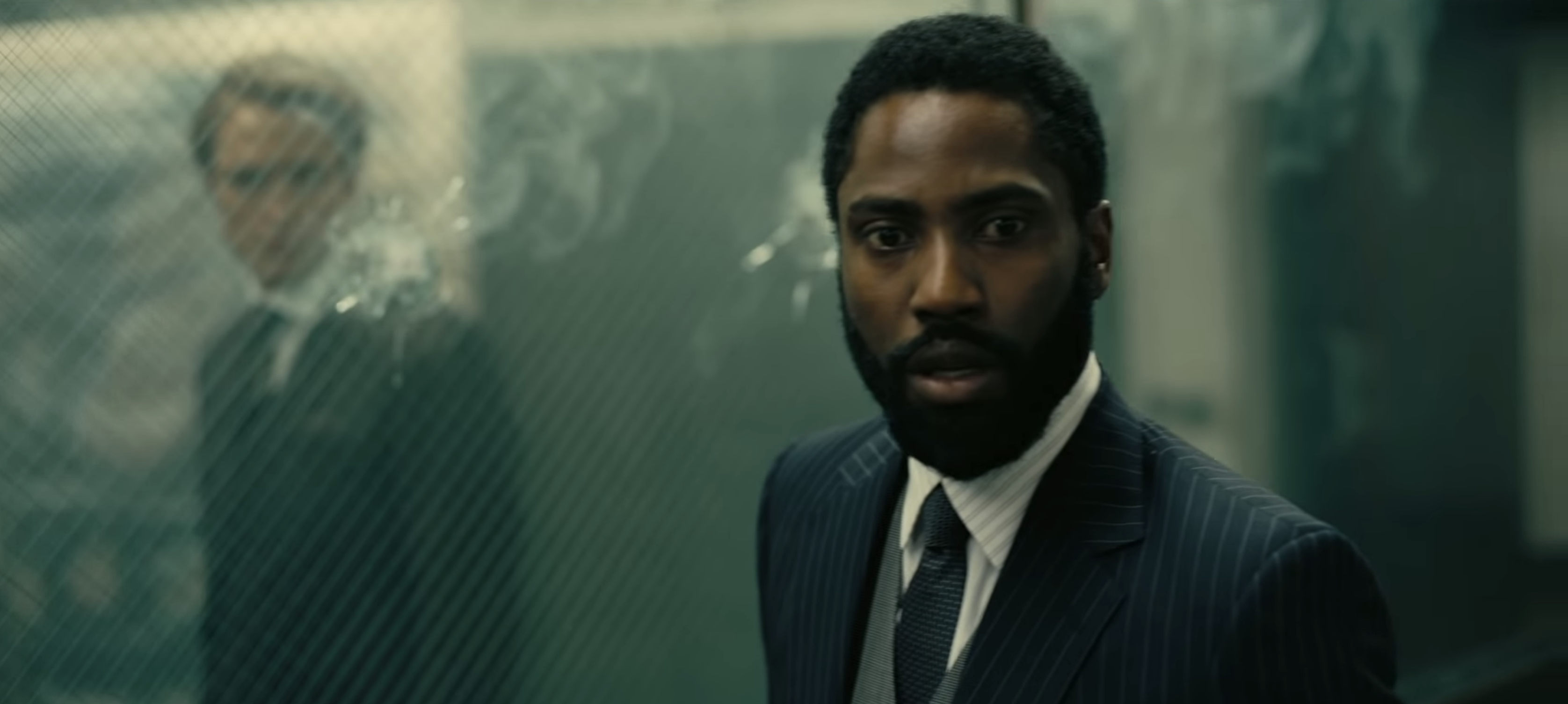 This is another easy one because, besides Tenet, there is not much innovation when it comes to VFX in this list of movies. All the rest is something we have seen before, and this is probably the category where it's more palpable the fact that there were no blockbusters this year. Eternals would be grabbing a nomination for sure if 2020 had gone the way it was supposed to, and probably Dune and No Time to Die as well.
Will Win: Tenet
Should Win: Tenet
Best Animated Feature
Soul is definitely winning this thing, although there is a small chance that Wolfwalkers, which has been gaining a lot of attention this past couple of months, gives the upset.
Will Win: Soul
Should Win: Soul
Best International Feature
While Quo Vadis, Aida? has garnered a lot of attention, this is Another Round's award to lose. Full stop. I haven't seen the rest of the films to have a real opinion, though.
Will Win: Another Round
Make sure to come back on Sunday night, we will be live-covering the event. Enjoy the Oscars, everyone, and watch some of these movies!
Miguel Fernández is a Spanish student that has movies as his second passion in life. His favorite movie of all time is The Lord of the Rings, but he is also a huge Star Wars fan. However, fantasy movies are not his only cup of tea, as authors like Scorsese, Fincher, Kubrick or Hitchcock have been an obsession for him since he started to understand the language of filmmaking. He is that guy who will watch a black and white movie, just because it is in black and white.