'Top Gun 2' and 'MI7' Delayed, 'Snake Eyes' Scans July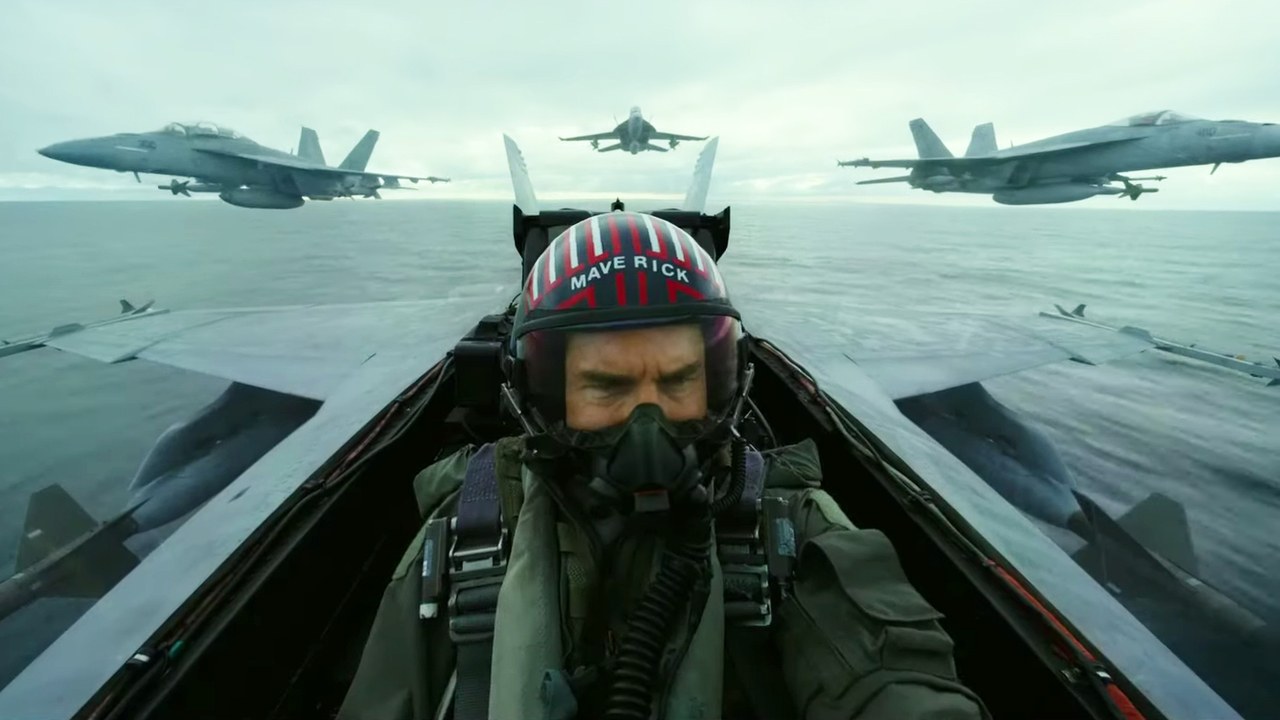 Top Gun: Maverick and Mission: Impossible 7 are on the move again, plus much more!
We are well on our way to defeat the COVID-19 pandemic, but studios are still rethinking their release schedules and schemes for the next two years. The folks at Paramount seem to have a clear idea of what they want to do with their upcoming movies, with Paramount Plus spearheading their long-term strategy, which also includes shortened theatrical windows.
Still, Disney's recent movements have turned July into this summer's hot month. With Black Widow, plus Universal's F9, nearby, Paramount is opting to release the medium-sized Snake Eyes on late July (the 23rd). Top Gun: Maverick is boosting away to November 19; that month is also packed with Sony Pictures' Ghostbusters: Afterlife and Marvel Studios' Eternals among others, so expect further activity to take place near those spots.
Of course, Top Gun: Maverick's delay means Mission: Impossible 7 is making the jump to 2022 (May 27). Christopher McQuarrie and his team will definitely be thankful for that, as the movie recently wrapped filming and was working on a tight post-production schedule. After a small break, Mission: Impossible 8 (the next story in Ethan Hunt's saga is a two-parter) will begin shooting and aim to release on July 7, 2023.
Other jumps include Dungeons & Dragons, which is moving back ten months to March 3, 2023. An untitled Star Trek feature (maybe it's happening for real this time) is also set to beam up June 9, 2023; it may very well be the newly announced installment to be written by Kalinda Vazquez.
Other titles with new or shifting dates include Jackass, pushed back one month to October 22, 2021, an untitled Bee Gees movie set for November 4, 2022, The Shrinking of Treehorn for November 10, 2023, and an untitled Ryan Reynolds/John Krasinski feature set for November 17, 2023. Thankfully, A Quiet Place: Part II is staying put on its current May 28 release date.
Meanwhile, rival studio Universal has slotted The Forever Purge on July 2, 2021, the date vacated by the Top Gun sequel. They apparently want to tussle with the big boys.
Francisco J. Ruiz is that guy who has watched Jurassic Park a thousand times and loves Star Wars. His hunger for movies is only matched by his love for video games. He graduated in English Studies from the University of Malaga, in Spain. As he keeps writing about what he enjoys (and doesn't) for websites all over, he's continuing his studies.