UPDATED: 'Borderlands' Finds its Villain in Edgar Ramirez, Olivier Richters Joins the Cast Too
Eli Roth's Borderlands adaptation has found its main bad guy.
The last few months have been busy in regards to news about Lionsgate's upcoming Borderlands adaptation, which is packing an insane, wildly varied cast. With big names such as Cate Blanchett, Kevin Hart, and Jack Black headlining the roster, the movie's villain had to be somewhat recognizable too.
Well, it appears that classic Hollywood Latino bad guy Edgar Ramirez has landed the key role of Atlas, a capitalist overlord and arms manufacturer that holds an immense amount of power in the space-bound future depicted in the Borderlands video games. Ramirez has been busy recently with series such as American Crime Story and The Undoing, and soon we'll be seeing him as the villain (duh) in Disney's long-delayed Jungle Cruise.
Atlas himself isn't a huge part of the games (his corporation and soldiers are), so Eli Roth and Ramirez will have plenty of room to come up with a personality for the baddie. Deadline's report also contains the movie's official premise, which seems to take inspiration from the first two games, but ultimately reads as an original story. Here's what Roth had to say about his casting choice:
"What an incredible honor to have an actor of Edgar's caliber, talent, and charisma playing opposite Cate Blanchett and this remarkable cast… Atlas has to be a truly magnetic personality, someone with charisma and charm but that air of menace underneath it all. I've been a fan of Edgar's since his early performances and he continues to amaze me with each dramatic turn. We want to create something wild, fun, and very different from anything they've seen from Edgar before. I am so, so excited to work with him."
Additionally, Ariana Greenblatt, who will play Tiny Tina in the movie, tweeted out a photo from the set during the first day of shooting:
we out here, cameras rolling🤠 Day1💥💥💥 #BorderlandsMovie pic.twitter.com/PASJ9rw2Eb

— Ariana Greenblatt (@ArianaG) April 1, 2021
And here's her and Eli Roth messing around during rehearsals:
happy easter my crazy wabbits🐰😁🤪 pic.twitter.com/JjLWB80VIi

— Ariana Greenblatt (@ArianaG) April 4, 2021
UPDATE: THR is now reporting that the production has enlisted another big bad — bodybuilder-turned-actor Olivier Richters (Black Widow, The King's Man) as Krom, the terrifying leader of a gang of psycho bandits.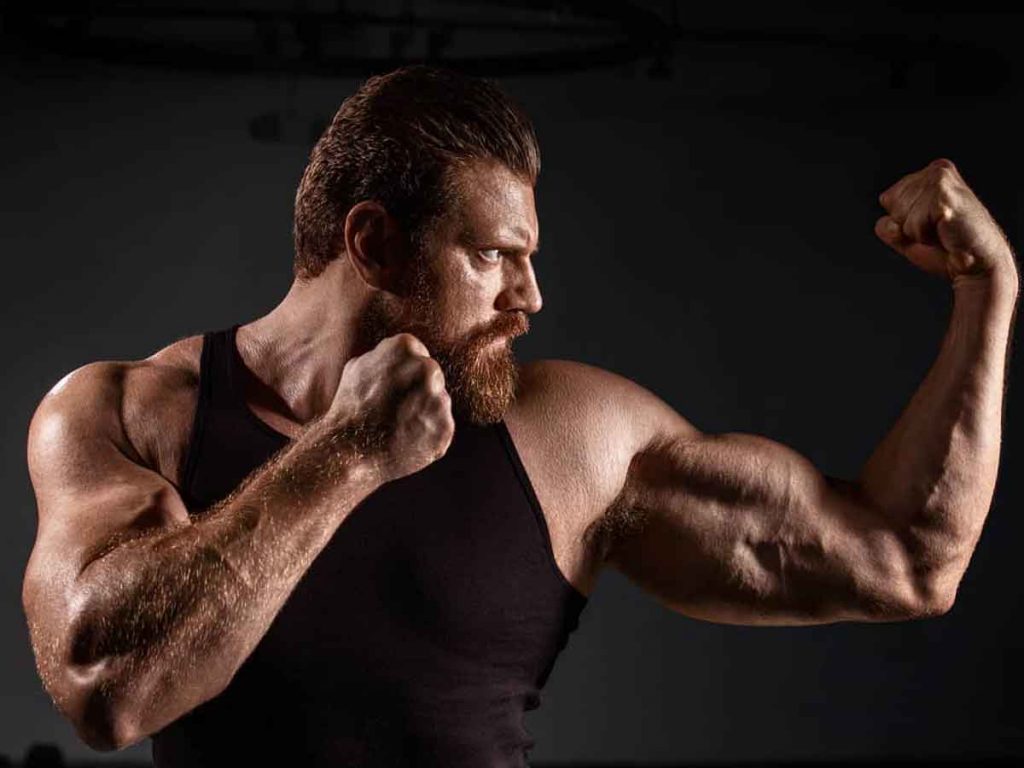 Borderlands has no release date as of yet, but it's safe to assume it will land sometime in 2022.
Francisco J. Ruiz is that guy who has watched Jurassic Park a thousand times and loves Star Wars. His hunger for movies is only matched by his love for video games. He graduated in English Studies from the University of Malaga, in Spain. As he continues to write about what he enjoys (and doesn't), he's studying for a master's degree and working on becoming a teacher.