Paramount Plus Details its Offerings and Pricing Plans
CBS All Access is ready to transform into Paramount Plus.
Last night we got official word from ViacomCBS about their plans to move from CBS All Access to Paramount Plus, a unified effort to try to find a place among the streaming giants. That's no easy task, but they seem to be going all out.
First of all, the current pricing won't change for the premium tier ($9.99 per month). However, a new basic tier (supported by ads) will appear when Paramount Plus drops in June; it will cost $4.99 per month and include NFL games, but local CBS stations are excluded. The previous entry-level CBS All Access plan, which is $5.99, will be discontinued, although existing subscribers won't be affected unless they cancel their sub. In addition, bundle plans will be offered for those who want them. For now, they have talked about a Showtime add-on. More on that later.
The first-year offering of Paramount Plus is said to include over 30,000 TV episodes and more than 2,500 movies, plus 36 original series. For sports fans, over 1,000 live events will be presented annually. All of this is coming from CBS, Nickelodeon, MTV, BET, Comedy Central, and Smithsonian Channel. When it comes to the movies included, they are arriving from Paramount Pictures, MGM, and other studios that will join the party.
International plans include Latin America on March 4, same date for the Canadian version of CBS All Access, but that won't receive the new stuff until later this year. The Nordics are also getting it on March 25, and they are aiming to hit Australia in mid-2021. Further details are unknown at this point.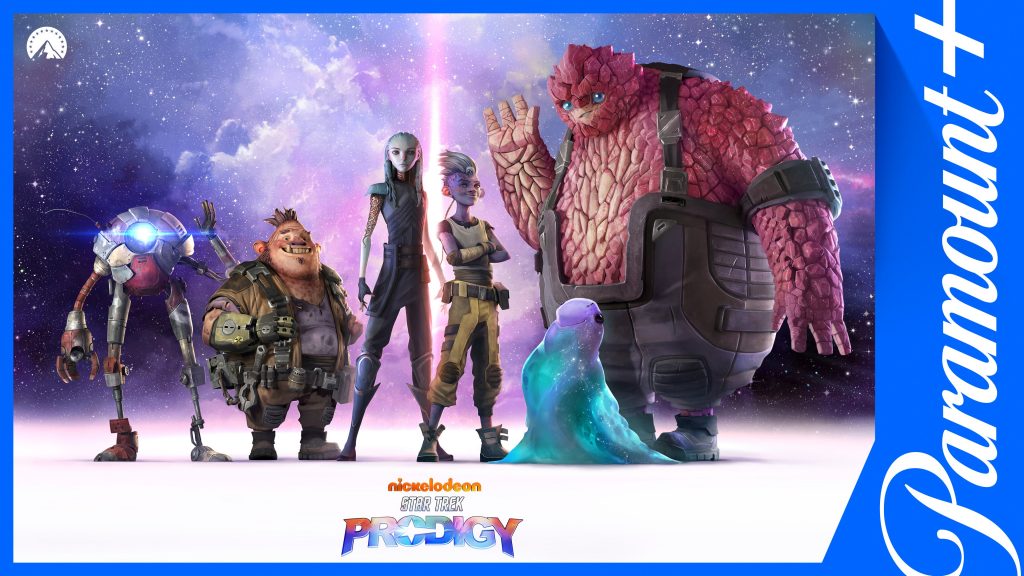 Content-wise, the biggest news last night were the creation of Avatar Studios and Showtime's Halo series moving to the new platform. Beyond that, ViacomCBS executives dropped a lot on us:
TV dramas and comedies: Taylor Sheridan revealed 6666 (a Yellowstone spinoff) and Mayor of Kingstown starring Jeremy Renner; a Criminal Minds reboot; a new series from Kenya Barris; series adaptations of movies such as The Italian Job, Love Story, Fatal Attraction, Parallax View, and Flashdance; new seasons of Star Trek: Discovery and Star Trek: Lower Decks; the seventh and final season of Darren Star's Younger starring Sutton Foster and Hilary Duff; a Frasier revival with Kelsey Grammer; the return of Inside Amy Schumer; spinoffs of The Daily Show With Trevor Noah and Reno: 911!; and movies based on Workaholics and Beavis & Butt-head.
Kids programming: A new Rugrats CG-animated series; new series set in the world of Avatar: The Last Airbender and The Legend of Korra from Nickelodeon's new Avatar Studios; animated series Star Trek: Prodigy; an iCarly reboot; and live-action versions of Dora the Explorer and The Fairly OddParents.
Reality and music: Queen of the Universe, an international drag queen singing competition from producers of RuPaul's Drag Race; revivals of MTV's Behind the Music, Yo! MTV Raps, and Unplugged; and, as previously announced, a reunion of The Real World original New York cast.
Movies: Paramount also wants to skip the traditional theatrical-to-domestic window and will release on the platform the upcoming Top Gun: Maverick, A Quiet Place 2, and Mission: Impossible 7 only 45 days after they hit theaters. An even smaller 30-day window for medium and small-sized releases was mentioned as well, though no examples were given. Original movies for Paramount Plus were also announced, including a new Paranormal Activity and a Pet Sematary prequel.
Honestly, this seems like too much too fast, without a lot of thought being put into it. Everyone wants in on the streaming pie, and analysts have been warning companies that market is almost fully packed by now. While it's understandable that Paramount wants to take advantage of big IPs, such as Star Trek (which they have recently explored with great success), these plans are much less concrete than Disney Plus' or HBO Max's.
With Apple TV+ already struggling to find an audience, plus well-established giants such as Amazon's Prime Video and Netflix battling it out to keep their sub numbers healthy, I honestly cannot see something as limited as Paramount Plus making a huge splash. Let's just hope for a few good series and movies while the money keeps flowing.
Francisco J. Ruiz is that guy who has watched Jurassic Park a thousand times and loves Star Wars. His hunger for movies is only matched by his love for video games. He graduated in English Studies from the University of Malaga, in Spain. As he keeps writing about what he enjoys (and doesn't) for websites all over, he's continuing his studies.