'Spider-Man: No Way Home' Title Revealed
Here it is! After many teases last night, the official title for Spider-Man 3 has finally dropped.
Sony has just officially confirmed that it will be called No Way Home. The film started shooting late last year, and it must be just about to wrap production if it hasn't already. Coinciding with Holland being a hot name this week, as his new movie with the Russos, Cherry, is dropping on Friday, Sony has decided to start with a small marketing push.
Indeed, in addition to the title drop, the cast took over last night's conversations on social media. Holland, Zendaya, and Jacob Batalon each posted on their respective accounts a new official image from the movie, as well as a fake title card. Check them out:
View this post on Instagram
View this post on Instagram
So excited to announce the new Spider-Man title. So proud of this one…FOS is back! pic.twitter.com/gJJtUr1OFp

— Zendaya (@Zendaya) February 24, 2021
Spider-Man: No Way Home is currently scheduled for a theatrical release on December 17, 2021. Jon Watts is returning to the director's chair, with Zendaya, Holland, and Batalon reprising their leading roles from Spider-Man: Homecoming and Spider-Man: Far From Home. However, the cast list does not end there. Benedict Cumberbatch is reprising his role as Doctor Strange, Jamie Foxx is coming back to play Electro from Marc Webb's The Amazing Spider-Man movies, and Alfred Molina is coming back as Doctor Octopus from Sam Raimi's Spider-Man 2.
Minor spoiler alert for rumored stuff.
Also, even though it has not been reported by the big entertainment trades, it is widely accepted that Tobey Maguire and Andrew Garfield are coming back, as well as Willem Dafoe, plus maybe Kirsten Dunst and Emma Stone. Rumor has it that Charlie Cox is also joining the MCU in the (probably soft-rebooted) role of Matt Murdock/Daredevil. This was reinforced by some new information saying that the movie is looking for extras for a courtroom scene.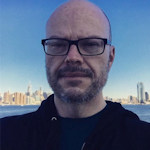 Darby Harn is a contributor for Screenrant, CBR.com, Star Wars News Net, and Movie News Net. He is the author of the sci-fi superhero novel EVER THE HERO. His short fiction appears in Strange Horizons, Interzone, Shimmer, and other venues.