'Zack Snyder's Justice League': What Warner Bros. Insiders Really Thought About The Theatrical Version

If you didn't like the theatrical version of Justice League, then you're in good company: a new report indicates that Joss Whedon's reshoots went over like a lead balloon internally at Warner Bros. following an initial screening of the revised version of the film. In addition, several of Snyder's colleagues actively told him not to watch it.
Vanity Fair recently released an in-depth article covering Zack Snyder's Justice League and the history behind it. In the piece, the previous iteration of the film was discussed. As it's been known, the studio requested some changes to the film in order to address complaints over the previous films in Snyder's series of DC Comics adaptations. As such, the movie that they were making largely kept the same script, but revised certain elements and added bits of comic relief to the narrative that didn't completely compromise Snyder's concept for a big superhero team-up. Despite fan speculation that the setting at the time was hostile, Snyder wasn't really all that annoyed by regular visit from then-DC Films executives Geoff Johns and Jon Berg to make sure the film was to made to the liking of their bosses:
"It didn't bother me too much because they weren't that threatening. I just felt the ideas they did have, where they were trying to inject humor and stuff like that, it wasn't anything that was too outrageous."
When Zack Snyder exited the film following the suicide of his daughter, his replacement was highly publicized; Johns believed that the writer-director behind the first two Avengers movies was the perfect fit to revise and finish the film in time for the studio-enforced deadline, so Joss Whedon got the gig ahead of his planned Batgirl movie. For this version of the film, Whedon wrote 80 pages of new material, most of which made it into the final product (although some of his scenes have never seen the light of day). Snyder, initially, was optimistic:
"I thought maybe he could write some cool scenes. I thought that would be fun."

Whedon's version of the film, instead of putting the finishing touches on a film that was mostly finished, was a complete overhaul. It largely condensed the story to two hours (also a mandate of the top brass at Warner Bros.), excising several key subplots, revising character arcs, and adding comedy to a generally-serious film. After a few months of reshoots (more than the studio publicly promised), the new version of the film was assembled for Warner Bros. executives… Who didn't get the Avengers-quality movie that they had hoped for. One anonymous Warner Bros. executive didn't mince words when he described the state of the movie after the internal screening:
"When we got to see what Joss actually did, it was stupefying. The robber on the rooftop – so goofy and awful. The Russian family – so useless and pointless. Everyone knew it. It was so awkward because nobody wanted to admit what a piece of shit it was."
Oof. Considering the allegations of unprofessional behavior and abuse on the set from Joss Whedon, along with attempts to "fix" the movie deviating so much from the original take, it seemed like the decision to hire him wasn't the slam dunk that it initially appeared, and probably did long-term damage to an otherwise successful career. Jon Berg, who was involved with the Whedon hire, noted that the situation on Justice League, a movie meant to rival The Avengers in terms of scale and scope, ended up being a low point in his career. Nonetheless, he mentioned that he tried to respect Snyder's take on the material before Whedon took over:
"It was really tricky and not a position that I loved, to be honest. I tried to be forthright about what I thought creatively. My job was to try to mediate between a creator whose vision is instinctually dark and a studio that perceived, rightly or wrong, that the fans wanted something lighter. I was respectful of the director and didn't pursue things that were coming at me from the corporate side that I thought weren't in line with what would make the best movie."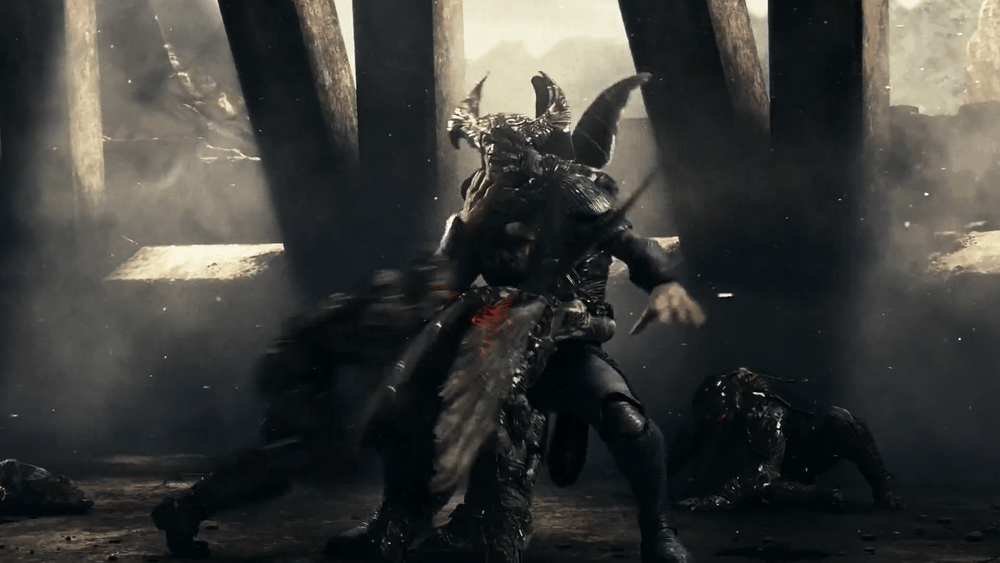 What did Zack's closest associates think? Christopher Nolan, who executive produced the movie, and Deborah, Snyder's wife and producer, saw an early cut of the film. Their response to it speaks volumes:
"They came and they just said, 'You can never see that movie.'"
Snyder previously stated that he'd sooner destroy his Justice League footage than to use a single shot that was filmed by Whedon, and it doesn't seem like it's a matter of ego here – what happened to the movie really hurt him at a point in his life when he was already grieving. So what happened ended up being pretty personal, all things considered, making Justice League more than just a standard superhero movie for the director. It remains to be seen if Zack Snyder's Justice League will be better-received as a film, but one thing is clear: it's absolutely going to be a Zack Snyder movie from start to finish, for better or for worse.
Zack Snyder's Justice League will release on HBO Max on March 18, 2021. In addition, Snyder is releasing a "Justice is Gray" version of the film that will be in monochrome, and he has plans to release the finished movie in IMAX theaters if possible.

Grant Davis is a freelance writer who has covered entertainment news for more than four years. His articles have frequently appeared in Star Wars News Net as well as as other entertainment-related websites. As someone who grew up on Star Wars and comic book movies, he's completely thrilled with the current era of genre entertainment.