'Face/Off' Sequel Coming from Adam Wingard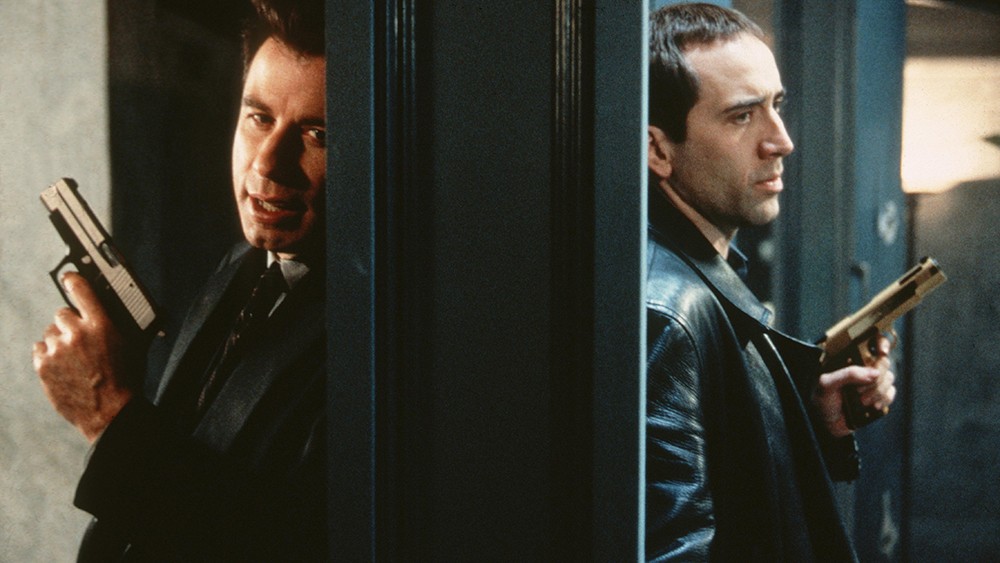 Face/Off is getting a facelift of sorts.
Last night, Deadline exclusively reported that John Woo's 1997 action thriller cult classic Face/Off was getting a remake by Adam Wingard (Godzilla vs. Kong, The Guest). While Woo's film is not perfect by any means, it has gained a sizeable following over the years, so people were predictably upset over the news.
Only a few hours later, Adam Wingard and his frequent collaborator Simon Barrett (who will co-write the script) stated this project will actually be a direct sequel to the original film. Does this mean Paramount is looking into bringing both Travolta and Cage back even if new, fresh faces take the spotlight this time around? God, I hope so. Seeing those two back together would be really fun.
Paramount apparently set up this new take on the cult classic in 2019, with Oren Uziel (The Cloverfield Paradox) as part of the equation. It appears that version of the project did not go anywhere, as Wingard and Barrett's iteration is starting from scratch.
While Wingard has tackled bigger projects in the last few years, we must look at 2014's festival sensation The Guest to check what both him and Barrett are able to do with an action thriller. That film was genuinely fun and surprising despite its limited budget (and launched Dan Stevens into the stratosphere), so I hope they manage to inject some of that magic into their Face/Off sequel. And, if 2016's Blair Witch was any indication, this followup might shake the existing story quite a bit. This director-writer duo is not afraid of taking big risks.
If nothing changes, an Event Horizon TV series for Amazon is also lined up for Wingard, who has a natural knack for violence; he should be able to come up with (at the very least) striking imagery and gory sequences for the reimagining of Paul W.S. Anderson's most memorable film.
Francisco J. Ruiz is that guy who has watched Jurassic Park a thousand times and loves Star Wars. His hunger for movies is only matched by his love for video games. He graduated in English Studies from the University of Malaga, in Spain. As he keeps writing about what he enjoys (and doesn't) for websites all over, he's continuing his studies.