The Movie News Network – 'Godzilla Vs. Kong' & 'Raya' Trailers PLUS 'Harry Potter' Spinoff Series, 'Cloverfield' Sequel & More!
On this episode of The Movie News Network, we discuss new trailers for Godzilla vs. Kong and Raya and the Last Dragon, plus the upcoming Harry Potter spinoff series, a Cloverfield sequel, and more!
Writers for the site David, Darby, and Alex assemble for this episode of the podcast. Take a listen below, or look for the show on Apple Podcasts, Spotify, or wherever you get your podcasts!
Shownotes:
Intro (00:00)
News Stories (01:06)
Tinker Trailer Soldier Spy (29:02)
What We've Been Watching (40:44)
Alex: Green Book, Saved by the Bell reboot
Darby: Mystify: Michael Hutchence documentary
David: The Little Things, The Wire
What We're Hung Up On (55:52)
Darby: Inactive characters
Alex: Young Rock
David: RIP Cloris Leachman
Wrap Up (1:11:15)
Follow David at davidwall.tv or on Twitter, Instagram, and Letterboxd at @davis_wally
Follow Alex on Twitter at @New_macca and Instagram as @newmacca
Follow Darby on Twitter at @Darbyharn or on darbyharn.com
If you enjoyed the show, take a look at previous episodes of The Movie News Network. Also be sure to subscribe, leave us a review, and share it with your friends. See you next time!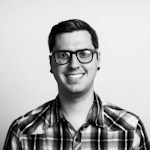 David is a video editor, stop-motion animator, freelance writer, and movie addict. He currently lives in Michigan with his wife and two dogs and can be found obsessing over director commentary tracks and collecting movie memorabilia. In addition to writing for Movie News Net and Star Wars News Net, he also hosts podcasts like The Movie News Network and The No Guff Podcast.