'Justice League': Zack Snyder Reveals A Tease Of The Joker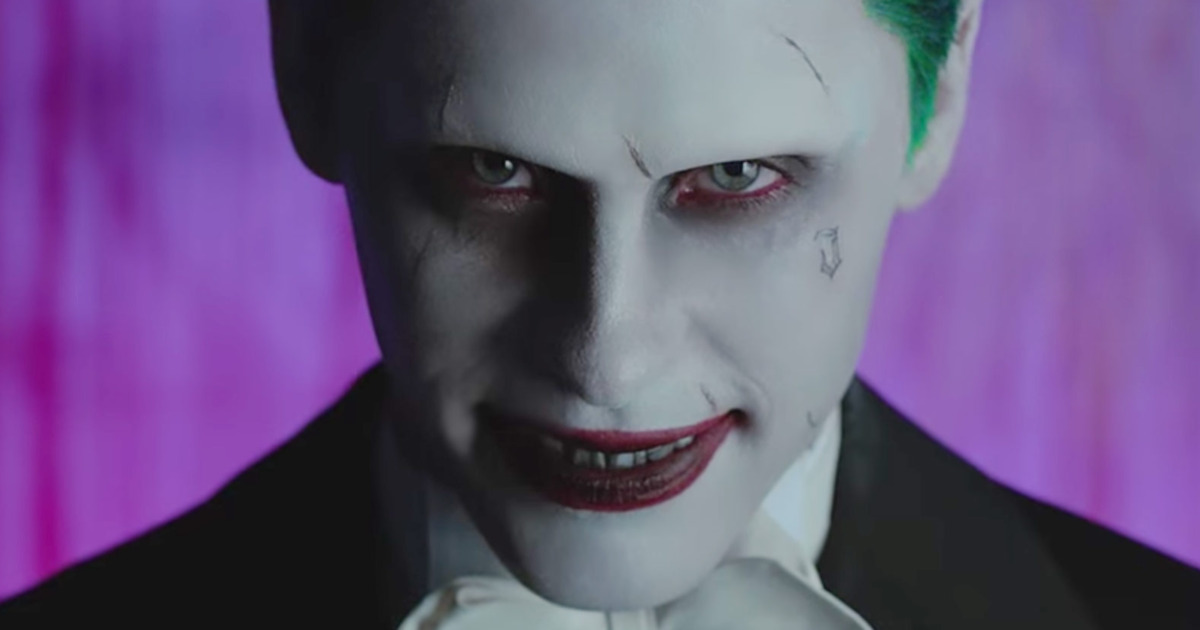 Zack Snyder's Justice League prominently added a new sequence with the Joker (Jared Leto) when it filmed reshoots last year. While it's a bit early to tell, it seems like he may be lacking the infamous tattoos that were derided in 2016's Suicide Squad.
Director Zack Snyder shared a new image of Leto as the Joker in his new take on Justice League via Vero, his social media platform of choice. Afterward, he shared the image to Twitter and thanked Leto and Suicide Squad director David Ayer for their take on the character.
Amazing character you created. Honored to have our worlds collide. @DavidAyerMovies @JaredLeto pic.twitter.com/6FubzkPh4Y

— Zack Snyder (@ZackSnyder) February 2, 2021
Leto's Joker is believed to appear only in two short scenes in Justice League, which may, in fact, be part of the same sequence. It's believed that the first involves a flashback regarding the death of Robin (alluded to in Batman v Superman: Dawn of Justice), while the second revisits the hypothetical nightmarish future hinted at in both Dawn of Justice and Justice League.
After successfully campaigning for the completion and release of his version of Justice League, some of Snyder's fans have increased efforts to campaign for Ayer's version of Suicide Squad prior to the reshoots and editing process that similarly changed the tone of his film. It's been interpreted that this line is a bit of Snyder's own solidarity toward getting that iteration of the movie finished and released, which is presumed to be a less expensive effort than his restoration of Justice League. The key issue would have to be figuring out how to get it done without interfering with James Gunn's The Suicide Squad or his Peacemaker television series, both of which have Ayer's blessing and seem to reflect where Warner Bros. want to take that IP going forward.
Zack Snyder's Justice League will release on HBO Max on March 18, 2021. In addition, Snyder claims that he's making a black-and-white edit of the movie, and he has plans to release the finished movie in IMAX theaters if possible.

Grant Davis is a freelance writer who has covered entertainment news for more than four years. His articles have frequently appeared in Star Wars News Net as well as as other entertainment-related websites. As someone who grew up on Star Wars and comic book movies, he's completely thrilled with the current era of genre entertainment.