'Tomb Raider 2' and HBO's 'The Last of Us' Get New Directors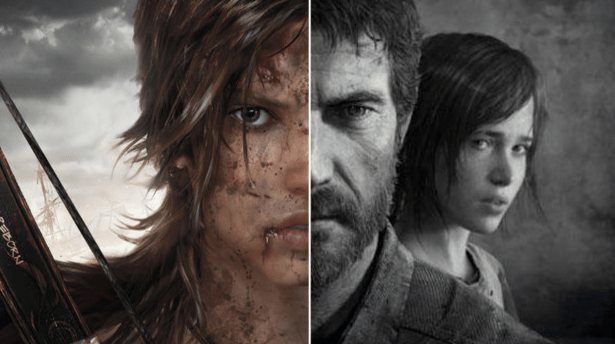 Fresh talent is joining both Tomb Raider 2 and HBO's highly anticipated The Last of Us adaptation.
Last October we reported that the sequel to 2018's Tomb Raider had been delayed indefinitely, as Ben Wheatley, the director behind High Rise and Netflix's Rebecca adaptation, had recently jumped on The Meg 2, another WB project currently in development. Of course, Tomb Raider 2 was missing its impossible March 19, 2021, release date. Now we have official confirmation that Wheatley has departed the project, leaving the director's chair empty… but not for long.
Misha Green, the mind behind HBO's Lovecraft Country, has been chosen by MGM to write and direct the new Lara Croft adventure. Alicia Vikander is also set to reprise the main role whenever the movie is able to go into production. The road has been bumpy so far.
Lovecraft Country wowed audiences during its first few episodes, but many spectators drifted off once things started to get convoluted and the tone began to fumble around. I honestly appreciated the anthology-but-serial structure it was going for, and Season 1 definitely had some enjoyable highs, but it ultimately left me dizzy and not caring about a potential second season. Too much, too fast, and too uneven. That being said, the show kinda worked when it stuck to a pulpy adventure premise, so Green might bring something interesting to the table with Tomb Raider 2, a sequel that desperately needs a lighter and more playful tone.
On the other hand, The Last of Us is getting closer and closer to having final scripts, and production should start gearing up anytime now. Sadly, Chernobyl filmmaker Johan Renck will not be able to reunite with screenwriter Craig Mazin for the series, and Kantemir Balagov, the Russian Cannes darling behind Beanpole, is preparing to direct the pilot episode (and maybe more chapters) following Renck's departure. Balagov's Russian-language dramas are known for their somber tone and garnered critical acclaim, so it seems like he is another good choice to spearhead the long-awaited adaptation of Sony and Naughty Dog's hit video game franchise.
Francisco J. Ruiz is that guy who has watched Jurassic Park a thousand times and loves Star Wars. His hunger for movies is only matched by his love for video games. He graduated in English Studies from the University of Malaga, in Spain. As he keeps writing about what he enjoys (and doesn't) for websites all over, he's continuing his studies.