Full Trailer Arrives for 'Superman and Lois'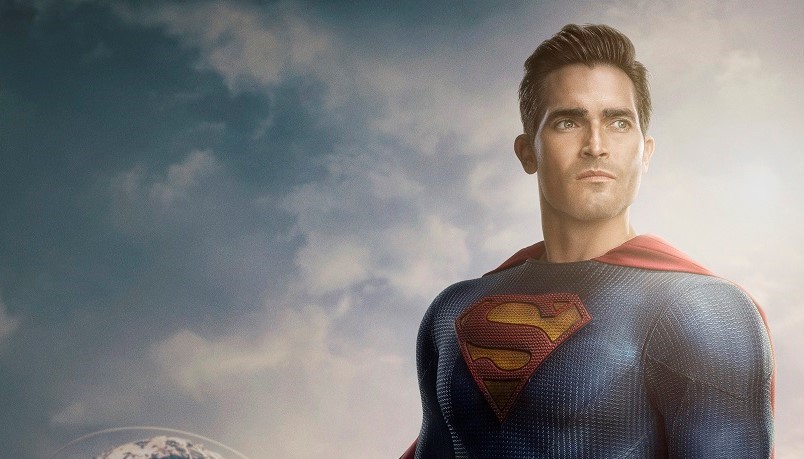 A new era begins for the world's first super hero as Lois and Clark return to Smallville with their teenage sons in the first trailer for The CW's Superman and Lois.
Picking up after the multiverse shattering events of Crisis on Infinite Earths, Superman and Lois sees comics' most famous couple taking on a new challenge  – parenthood. Opening with a voice over by Elizabeth Tulloch's Lois Lane, the trailer sets a somber tone as the Kent's dream of parenthood meets the reality of lost jobs and teenagers with anxiety. As well as being a part of Superman's life that hasn't been explored in live action, parenthood and the challenges it brings serves to ground these larger than life characters in a way that many families will be able to relate to despite the powers and super heroics that come along with it.
"Why'd you move the family here? Still looking for the simple life?" Dylan Walsh's General Lane asks Clark. Simple is far from it though, as Clark (Tyler Hoechlin) struggles with revealing the truth about himself with his sons, Jonathan (Jordan Elasass) and Jordan (Alexander Garfin), and whether he's a good father.
In addition to introducing us to the super family, the trailer brings Lana Lang (Emmanuelle Chriqui) back into Clark's life, noting, as Lana once did in Smallville, that he has the weight of the world on his shoulders, teases a mysterious armored villain and the threat of kryptonite, and features some pretty great shots of Tyler's Superman in action, with the visual effects looking significantly better than what we would normally expect from The CW. There's a more epic feel to the trailer than I expected and, despite the somber opening, the trailer still ends on a hopeful note as Lois tells her husband everything will be ok, "No one ever dreams about their problems, but every life has them. Even the extraordinary ones."
After what felt like an eternity, the Arrowverse returned last week with Javicia Leslie making her debut as the new Batwoman. With Batwoman's return came the news that Superman and Lois will debut with a 90 minute premiere, a first for the Arrowverse, on Tuesday, February 23rd. The feature length premiere will be followed by the half hour special Superman and Lois: Legacy of Hope, pushing the return of The Flash back to the following week. I've made no secret of how much I've been looking forward to this show, or how much I like Tyler Hoechlin's Superman. The trailer definitely struck a different tone to what I was expecting so I'm really excited for the premiere and to see the series explore Lois and Clark as parents. Some of my favorite moments from Smallville are those between Clark and his parents as he learns to be the man he will become and I'm looking forward to seeing that dynamic reversed. As Superman: The Movie once said, "the son becomes the father, and the father the son."