Zack Snyder's 'Army of the Dead' Reveals First Look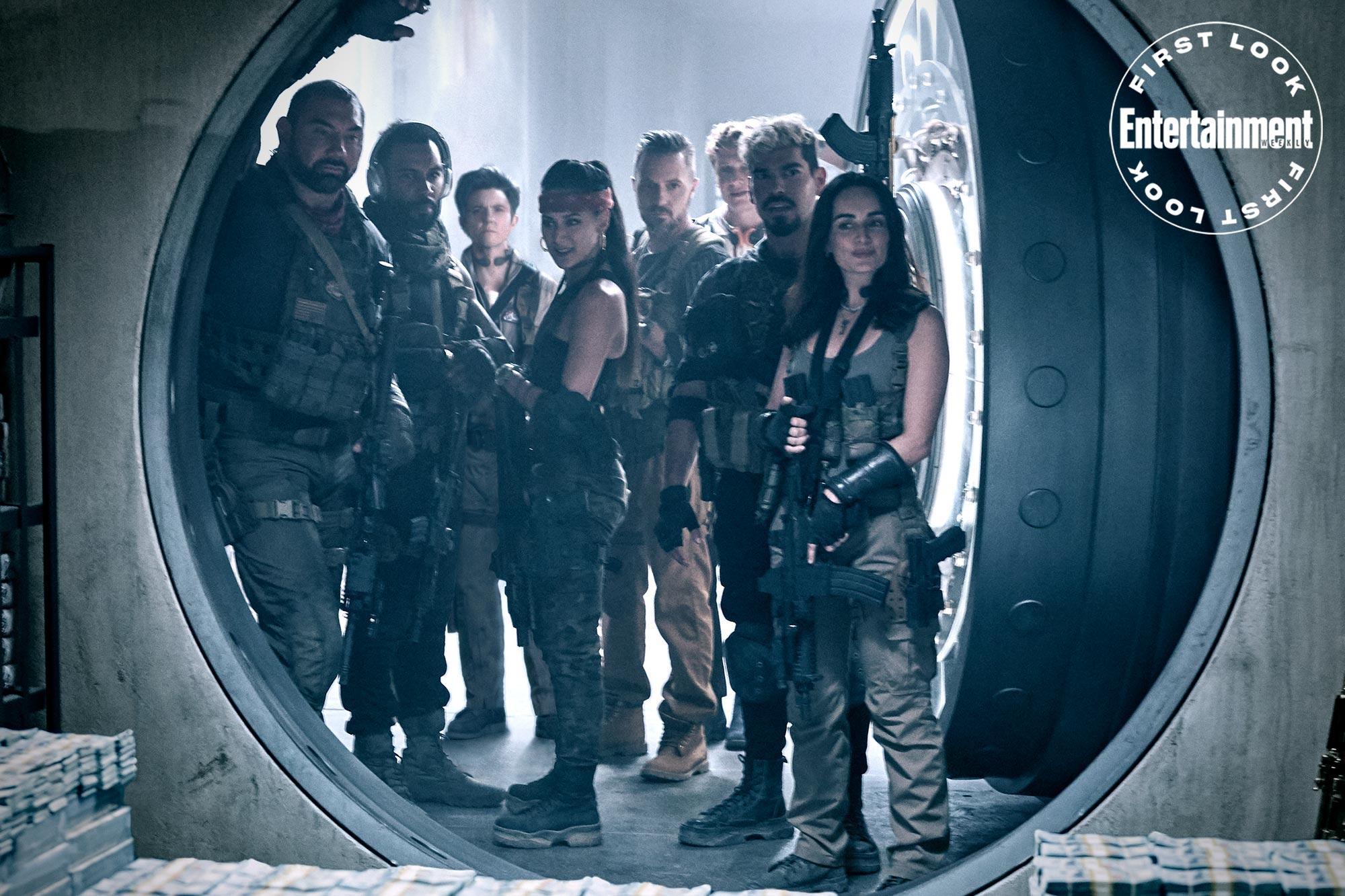 Zack Snyder has two movies coming out this year. Army of the Dead will be the non-superhero one that will be coming to Netflix later in 2021.
Army of the Dead is premiering its official first look with two brand-new images revealed by Entertainment Weekly, as well as an interview with the director and two of the actors, Dave Bautista and Tig Notaro. This will be Snyder's first non-DC movie since 2011's Sucker Punch.
Zack Snyder said in a statement to EW:
"It is a full-blown, balls-to-the-wall zombie heist movie, so it's genre-on-genre in a great way. So you expect pure zombie mayhem, and you get that, 100 percent. But also you get these really amazing characters on a fantastic journey. It's going to surprise people that there's a lot of warmth and real emotion with these great characters."
As we all kind of imagined, the idea of this movie came up shortly after the director finished production on 2004's remake Dawn of the Dead. In Army of the Dead, a plague that turns people into zombies has been released from Area 51. To contain it, the U.S. built a wall around Las Vegas, but the casinos of the city still have a lot of money right there for the taking. Snyder said:
"With 'Dawn', we made a zombie movie but tried to do it all the way with all of those tropes of the genre. That was so fun, so I started to think of what were other genres that story didn't have room for. It's this tone where you have fun with the genre but you don't make fun of the genre — it's a fine line."
At the time, Snyder pitched it to Warner Bros., but they weren't on board with the idea:
"They didn't want to spend that kind of money on a zombie movie, or just didn't take it that seriously… I was always like, 'Look guys, this is more than [just a zombie movie],' but it fizzled out."
Netflix had a more enthusiastic response, as Snyder recalls:
"We were in a meeting at Netflix and I was talking about some of these scripts I was working on. And I mentioned the idea to [Netflix head of original films Scott Stuber] and he was like, 'That is the movie! Go write that movie and let's make it.' I was like, 'What, do you mean now?' And he's like, 'Go write it tomorrow and we'll do shoot it in a week.'"
In fact, as we already know, Netflix is so on board with the idea that they are also developing an animated prequel series, which we now know will be four hours long.
"I've done a very deep dive with the why of the zombie plague and where it starts… Sufficed to say, that it does come from Area 51 — that's in the film's opening scene – and then the whole cast is in the animated series, along with Christian Slater as the bad guy. We really do a super deep dive on where this like zombie plague came from."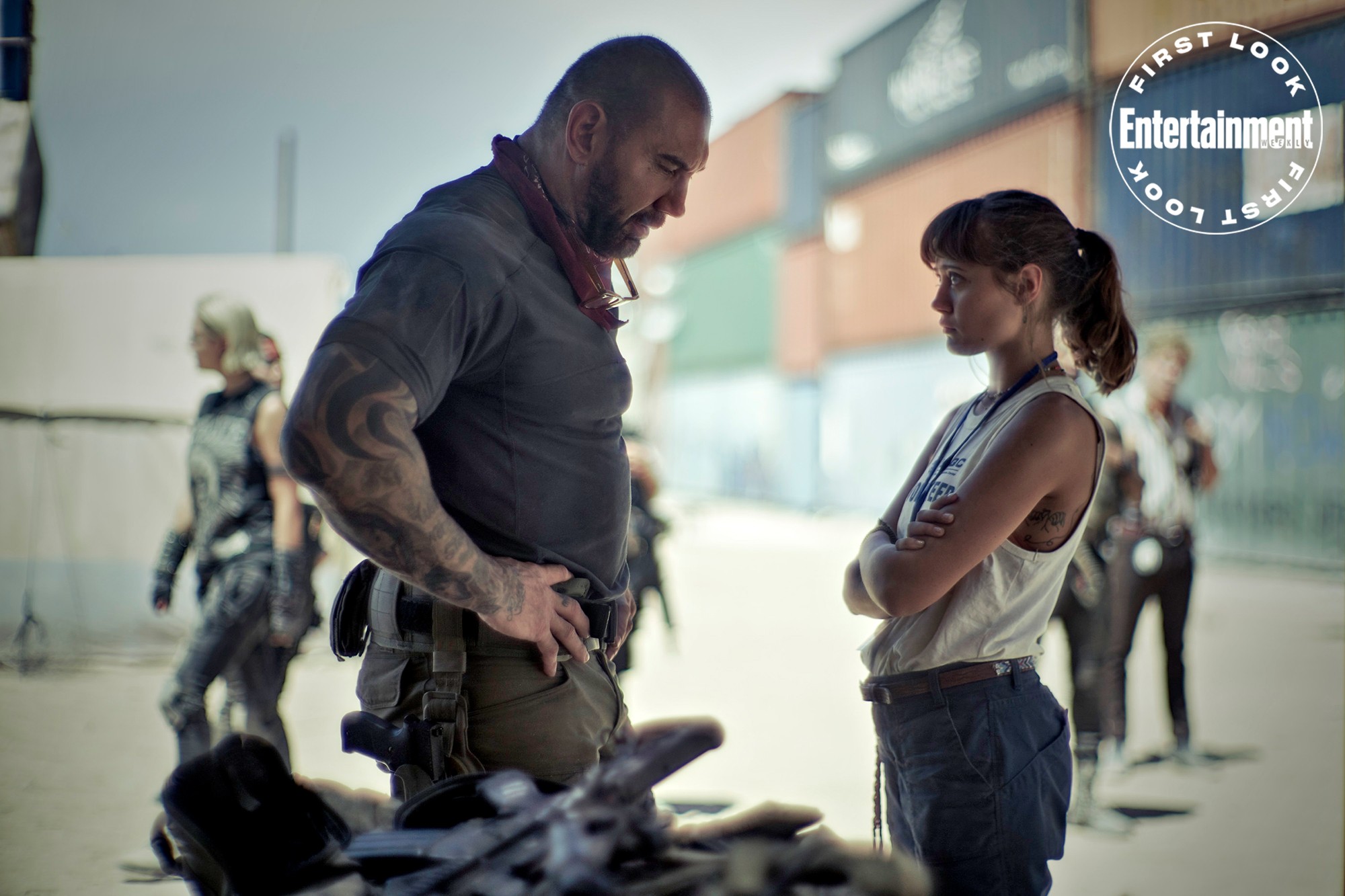 Army of the Dead stars Dave Bautista in the lead role. Besides his work in Guardians of the Galaxy, and some not-so-well-received comedies, the former wrestler has been trying to get some more dramatic roles these past few years. He had a big presence in Denis Villeneuve's masterpiece Blade Runner 2049 and worked with him again in (hopefully) this year's Dune. For that reason, he apparently declined Snyder's initial offer:
"I said I wasn't interested… I had this chip on my shoulder and was looking for juicy [dramatic roles]. Then I read the script and it was a lot deeper and had more layers than I thought. And also, to be quite frank, I wanted to work with Zack."
In fact, we are learning now that Bautista turned down a part in James Gunn's The Suicide Squad to keep his role in Army of the Dead.
Army of the Dead has not been exempt from some behind-the-scenes problems, having to recast a role after filming had wrapped. Tig Notaro had to replace Chris D'Elia in the wake of several reports of inappropriate sexual behavior back in June. About this, Snyder said:
"We just felt like the right thing to do. It was the best thing to do not just for the property but for respecting humanity and people and decency. In the end, it was a pretty easy choice."
This was actually a very surreal situation, with Notaro having to perform all of her scenes in front of a greenscreen and hoping it would all be fixed in post. Notaro said:
"It's a comedic role, and Zack said he wanted me to do exactly what I do — which is good because I always tell directors, 'Before you say anything, just keep in mind that I have no range.' But I did start to think, 'Wow, I'm starring in a movie!' Because it seemed like I was the focal point of everything."
Army of the Dead was directed by Zack Snyder, from a screenplay by Shay Hatten, Joby Harold, and Snyder himself. It was produced by Zack and Deborah Snyder, as well as Wesley Coller. Bergen Swanson is an executive producer. Snyder acted as the director of photography this time around too. It stars Dave Bautista, Omari Hardwick, Tig Notaro, Samantha Win, Colin Jones, Matthias Schweighöfer, Raúl Castillo, and Ana de la Reguera. It will premiere on Netflix later this year.
Miguel Fernández is a Spanish student that has movies as his second passion in life. His favorite movie of all time is The Lord of the Rings, but he is also a huge Star Wars fan. However, fantasy movies are not his only cup of tea, as authors like Scorsese, Fincher, Kubrick or Hitchcock have been an obsession for him since he started to understand the language of filmmaking. He is that guy who will watch a black and white movie, just because it is in black and white.