'Locked Down' Is a Heist Movie Set During the Pandemic, Gets First Look and Trailer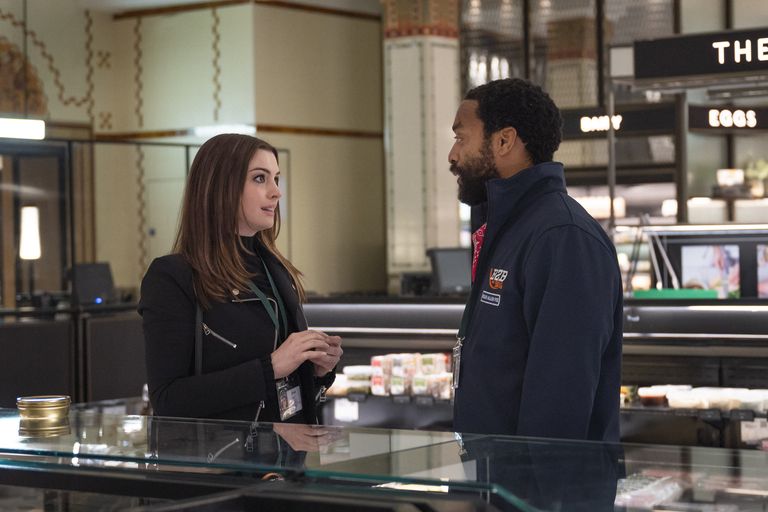 Movies set during the COVID-19 pandemic are slowly starting to roll out, and Locked Down promises more than just capitalizing on the human drama.
Doug Liman has kept himself busy for the last couple of years; he tackled Lionsgate's troubled Chaos Walking adaptation, which quietly got a first trailer last month, and signed up for the first movie to be shot in space alongside professional madman Tom Cruise. He is supposedly developing Luna Park (which has Cruise attached to it) and a Cannonball Run remake, too. But maybe the most exciting in-development project of his is the sequel to 2014's Edge of Tomorrow, which took both critics and audiences by surprise and has quickly become a modern sci-fi cult classic.
With the pandemic rocking the world in 2020 and all his upcoming movies either in pre-production or post, Liman grabbed a little project which could be feasibly shot during the lockdown: a heist movie written by Peaky Blinders creator Steven Knight. The idea itself sounds exciting enough, but the cast for Locked Down is also impressive: Anne Hathaway, Chiwetel Ejiofor, Ben Stiller, Stephen Merchant, Lucy Boynton, Sir Ben Kingsley, Mindy Kaling, Mark Gatiss, Dulé Hill, and Jazmyn Simon.
In an interview with People, Hathaway detailed the experience of shooting a movie like this during the pandemic:
"The sheer act of making it, of doing something so collaborative and audacious made us all very focused and open — and strangely free… Like the odds were so against us anyway that it made me want to lean into the exhilaration and take risks with my performance. It was scary taking my mask off every day, and so I really appreciated how committed the crew was to keeping their masks on — even when we were shooting in hot rooms and they were carrying heavy camera and lighting equipment they were always, always masked. Their professionalism helped keep me safe, and I was and am incredibly grateful to them."
Locked Down follows a married couple on the brink of separation who is forced to stick together due to a COVID-19 lockdown. After a bit of wine and poetry (a shared interest), the couple decides to cope with the situation by robbing a Harrods store. Yes, really.
The movie is releasing on HBO Max on January 14, with a theatrical release for the UK coming soon if the public health situation allows it. There is no word yet on distribution plans for other international markets.
UPDATE:
HBO Max has now released the trailer for Locked Down.
Francisco J. Ruiz is that guy who has watched Jurassic Park a thousand times and loves Star Wars. His hunger for movies is only matched by his love for video games. He graduated in English Studies from the University of Malaga, in Spain. As he continues to write about what he enjoys (and doesn't), he's studying for a master's degree and working on becoming a teacher.