'Wonder Woman 3' Happening With Patty Jenkins, Will Release In Theaters Only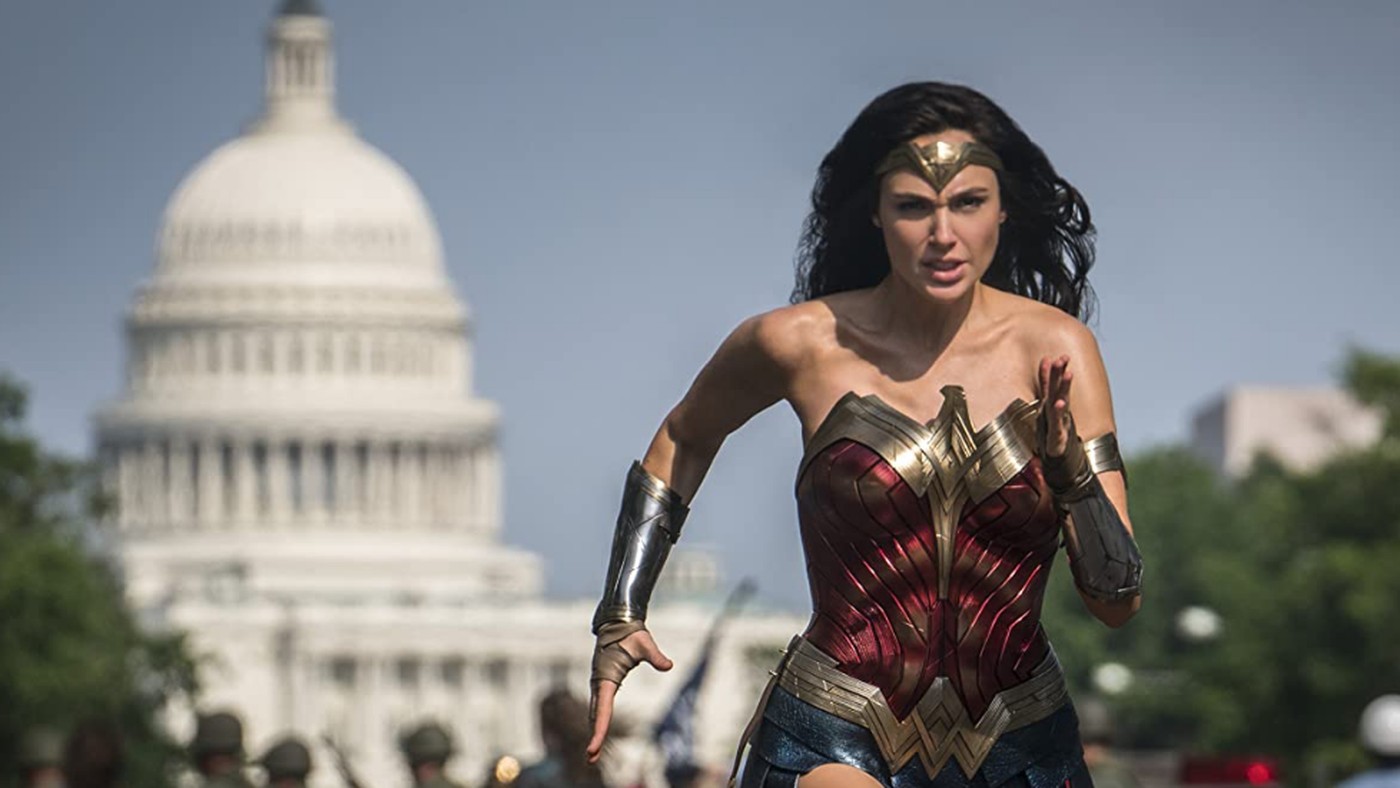 Very shortly after the release of Wonder Woman 1984 comes news that a third and final film in Patty Jenkins's trilogy has been greenlit, and will release in theaters only. Where this will fit into her schedule between Cleopatra and Star Wars: Rogue Squadron is unclear.
Variety has been able to confirm that Jenkins will be back to write and direct a third film in the Wonder Woman series, with Gal Gadot reprising her role as Diana Prince once again. It is not clear who will be co-writing the script with her, but it is likely that Geoff Johns, who was involved with writing the first film and much more involved with the second, will have a role to play in the trilogy-closer. As part of the agreement to get Jenkins back, Warner Bros. has guaranteed that the film will not have to split between a theatrical release and a streaming release, as it's been heavily speculated that HBO Max will continue their day-and-date streaming plans even after 2021's lineup of films (give or take Legendary's Dune).
Warner Bros. made a gamble with Wonder Woman 1984 by simultaneously distributing it between a theatrical release internationally and through HBO Max domestically for the first month of play, alongside a traditional theatrical release. Variety reports that the film's $16.7 million opening from 2100 theaters is the best opening so far since the COVID-19 pandemic began, and that over half of the current pool of HBO Max subscribers (said to be over 12.6 million at last count earlier this month, which it has likely exceeded since then) watched the movie on its opening Friday and through the following weekend. Andy Forssell, who is in charge of WarnerMedia's direct-to-consumer operations, issued the following statement about the movie's performance on HBO Max:
"Wonder Woman 1984 broke records and exceeded our expectations across all of our key viewing and subscriber metrics in its first 24 hours on the service, and the interest and momentum we're seeing indicates this will likely continue well beyond the weekend. During these very difficult times, it was nice to give families the option of enjoying this uplifting film at home, where theater viewing wasn't an option."
Without an announced release date, the impact that the third Wonder Woman movie will have on Patty Jenkins's schedule is unclear at this time. The only dated film on her schedule is Star Wars: Rogue Squadron, set for December 22, 2023. Also on her plate is a currently-undated Cleopatra movie that will reunite her with Gadot in the title role. It's possible that Warner Bros. could fast-track a sequel to Wonder Woman 1984 in time for December 2022, but following the sequel's more mixed reception compared to the unanimously-praised first film, it may be possible that they could take some extra time to tweak the screenplay before filming starts. COVID-19 will also complicate when, and how, filming on the third movie will take place whenever it does.
Wonder Woman 1984 is currently playing in theaters and will continue to play on HBO Max for the next few weeks.

Grant Davis is a freelance writer who has covered entertainment news for more than seven years. His articles have frequently appeared in Star Wars News Net as well as as other entertainment-related websites. As someone who grew up on Star Wars and comic book movies, he's completely thrilled with the current era of genre entertainment.