'Zorro' Reboot Set at NBC with Robert and Rebecca Rodriguez, Sofia Vergara Producing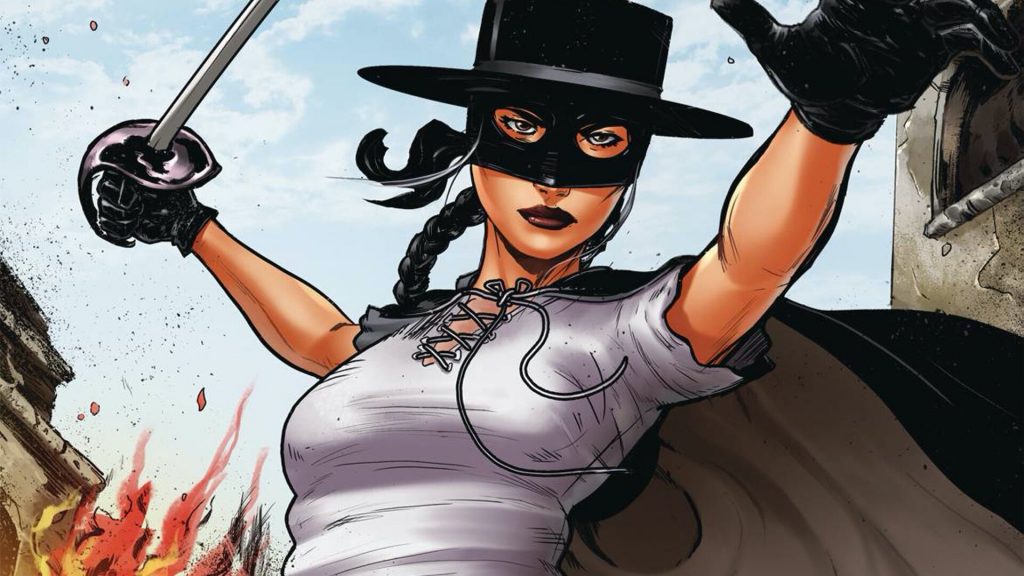 Another day, another reboot. Zorro is up next.
Deadline has reported that a high-profile creative team, which includes filmmaker Robert Rodriguez, writer-director Rebecca Rodriguez, and famous actress Sofia Vergara, is aiming to develop a Zorro reboot for NBC. The idea is to bring the classic character to a contemporary setting. It is being written by the brother-sister duo of Robert and Rebecca Rodriguez (The Orville, Doom Patrol), and it follows Sola Dominguez, an underground artist who fights for social justice as a modern version of the mythical Zorro.
Sofia Vergara's LatinWe company is helping produce the series with Ben Silverman and Howard T. Owens' Propagate. CBS Studios will co-produce with Universal TV. Propagate had already set out to develop this series a while ago, with a first iteration that was written by Alfredo Barrios Jr. (Burn Notice, Six). Vergara and Silverman are frequent collaborators, as they teamed to produce several projects over the past decade, including the ABC drama series Killer Women.
Robert Rodriguez's history with Zorro goes back to the 1998 film The Mask of Zorro, as he was initially set to direct it and even cast Antonio Banderas as the masked vigilante before departing the project. Martin Campbell then came in and helmed the production to great success. 2005's The Legend of Zorro, also directed by Campbell, was largely considered a disappointing follow-up though. Rodriguez recently directed an (explosive) episode of The Mandalorian and is about to debut We Can Be Heroes, a Netflix-backed sequel of sorts to 2005's The Adventures of Sharkboy and Lavagirl, on December 25.
Johnston McCulley's legendary character was first serialized in the 1919 story The Course of Capistrano in the pulp magazine All-Story Weekly. The one-time hero plot was later revived because of the success the character found after his appearance in Douglas Fairbanks' The Mark of Zorro feature film. This led to more appearances in novellas and a number of serials. A 1940 remake of The Mark of Zorro once again reignited interest in the character all the way through the 40s and 50s. The final Zorro story appeared in Short Story Magazine in April 1959, after McCulley's death and the start of a widely popular Disney-produced Zorro television series.
Francisco J. Ruiz is that guy who has watched Jurassic Park a thousand times and loves Star Wars. His hunger for movies is only matched by his love for video games. He graduated in English Studies from the University of Malaga, in Spain. As he continues to write about what he enjoys (and doesn't), he's studying for a master's degree and working on becoming a teacher.