Emma Stone Joins New Series From the Safdie Brothers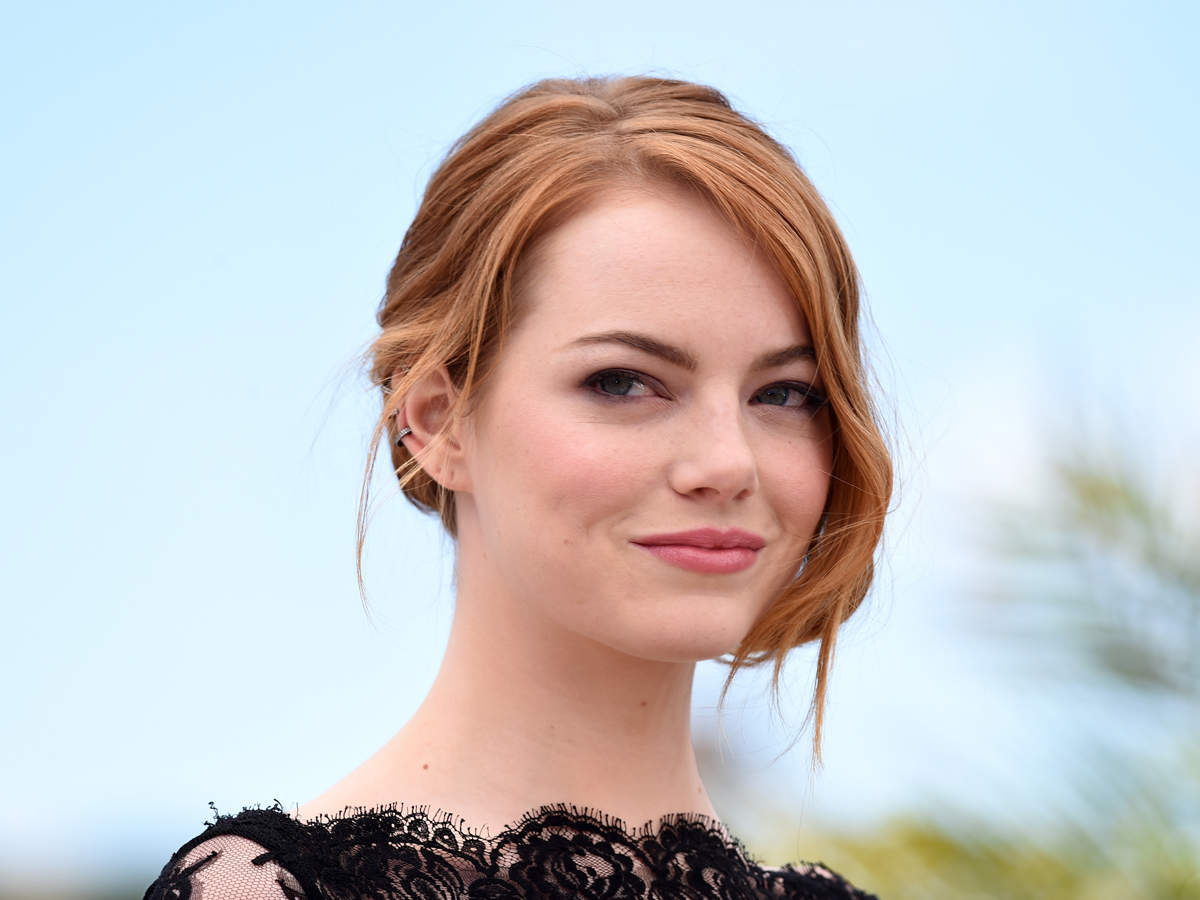 Emma Stone is coming back to TV!
After her Netflix show with Jonah Hill, Maniac, Emma Stone has signed on another TV project, this time over at Showtime. The Hollywood Reporter is saying that the Academy Award-winning actress is joining The Curse, the new project from the Safdie Brothers which has just been ordered to series.
According to THR, The Curse "is described as a genre-bending scripted comedy that explores how an alleged curse disturbs the relationship of a newly married couple as they try to conceive a child while co-starring on their problematic new HGTV show." Co-creator Nathan Fielder will play Stone's husband, while also co-creator Benny Safdie will play the producer of the HGTV show.
Josh Safdie, Benjamin's brother, will executive produce, along with Stone via her banner Fruit Tree. A24 is behind the project, a studio that has a first-look TV deal with Emma Stone's company.
Amy Israel, from Showtime, said in a statement:
"The fierce intelligence and wit of the incomparable Emma Stone make her the perfect partner with the ingenious minds of the Safdie brothers and the subversive comedy of Nathan Fielder. Together, they promise to deliver a groundbreaking satire that is both unexpected and deeply human. Showtime continues to shine as a beacon for visionary filmmakers who are looking to create their ambitious, singular shows."
This explains why Stone had to drop out of Damien Chazelle's upcoming project, Babylon. Although I would rather have that actress-director pairing again, I can't say no to another TV show from my favorite woman in the world that I haven't met yet. Maniac was a mixed bag for me, and if it wasn't for her involvement in it, I probably wouldn't have watched it, at least all the way through.
Emma Stone is a great actress, but she still can't be called an all-time great like Amy Adams or Jessica Chastain, and that to me is for one reason. She can deliver Oscar-level performances in movies like Birdman, The Favourite, and especially La La Land, which will probably be the movie she's remembered for. But all of those movies had Oscar-level scripts. I have yet to see a ground-breaking performance for her in a not-so-great movie.
Hopefully, this will not be the case for this production, as I have full confidence in the filmmakers behind Uncut Gems and Good Time, and we will be getting another interesting performance from her and maybe… an Emmy nomination? Who knows.
This probably doesn't affect Spider-Man 3, which she is expected to join, reprising her role as Gwen Stacy from Marc Webb's Amazing Spider-Man movies. If she does appear in that movie, she will probably have to film her scenes in two or three days at most. However, I have to say, I'm not expecting her return, because, well… (SPOILER ALERT) she's dead. I know that she can appear from another point in the timeline, but I really can't see the necessity to bring Gwen Stacy into the Tom Holland-led Spider-Man 3, and saying that Andrew Garfield is now a bit older than when the events of The Amazing Spider-Man 2 transpired is an easy way out.
Miguel Fernández is a Spanish student that has movies as his second passion in life. His favorite movie of all time is The Lord of the Rings, but he is also a huge Star Wars fan. However, fantasy movies are not his only cup of tea, as authors like Scorsese, Fincher, Kubrick or Hitchcock have been an obsession for him since he started to understand the language of filmmaking. He is that guy who will watch a black and white movie, just because it is in black and white.