'Superman and Lois' Reveals First Look at Superman's New Suit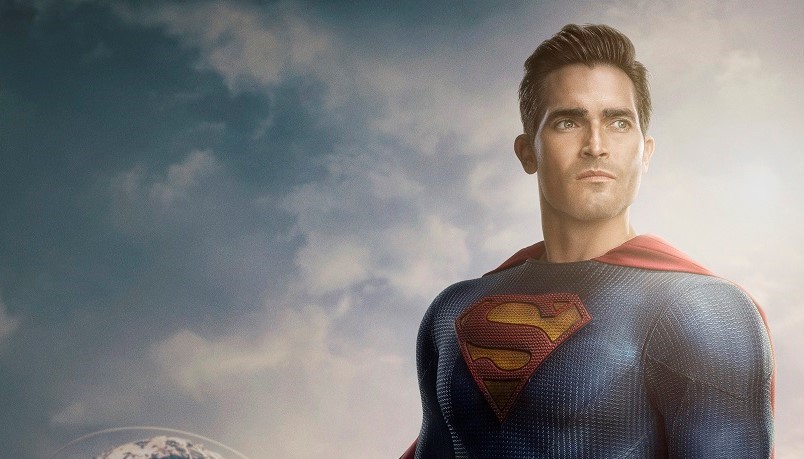 After making his Arrowverse debut in Supergirl's second season, Superman will finally take flight in his own series next year, and today The CW released the long awaited first look at Tyler Hoechlin in Superman's brand new suit for Superman and Lois.

Back at DC FanDome, executive producer Todd Helbing tease a "badass" new suit and I think it's fair to say that they delivered.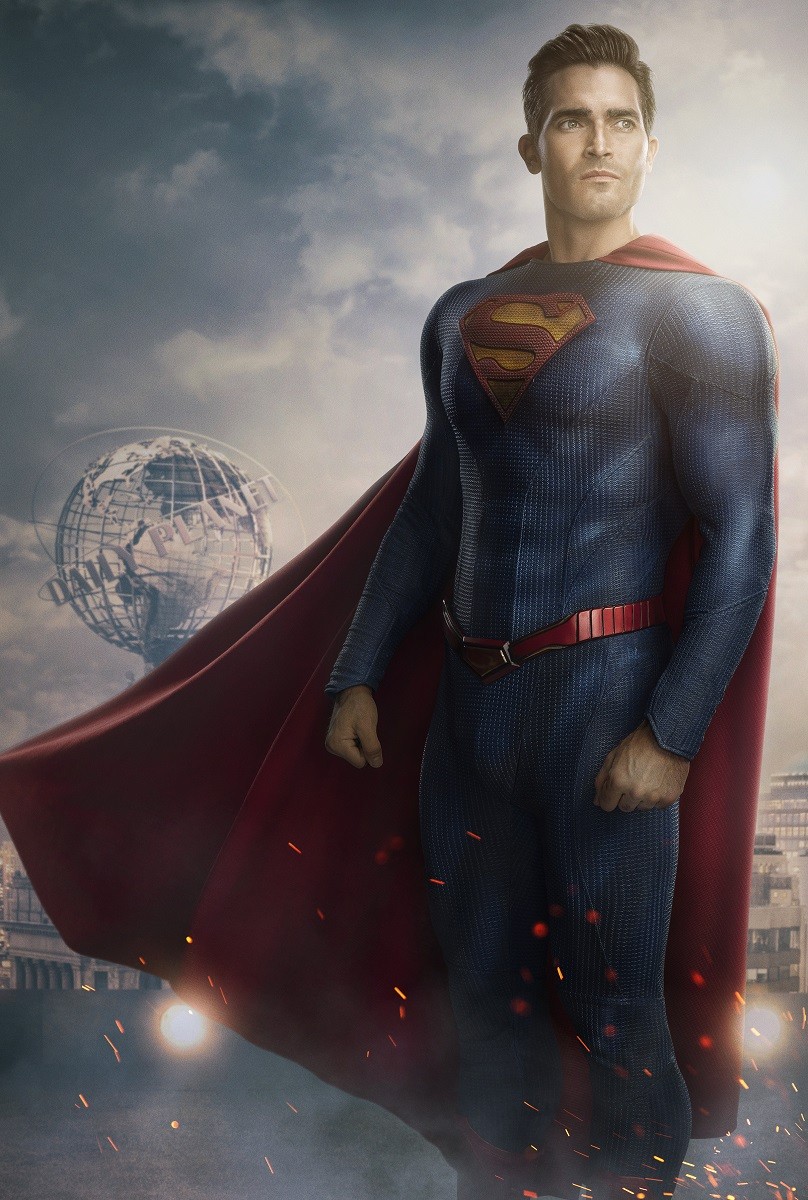 Much like the series premise appears to draw heavily from DC's Rebirth era, the suit looks to do the same, ditching the cape clasps and featuring a red belt over a trunkless suit. It's an immediately noticeable improvement over Hoechlin's previous costume and largely in line with what many fans hoped for and expected to see.
The one controversial element may be the return of the higher neckline, most commonly associated with Superman Returns. Maybe it's the darker color of the suit or the absence of the trunks but I do feel it works better here than it did in the 2006 movie.
Discussing the suit with Deadline, costume designer Laura Jean Shannon said that the new neckline and cape will allow them to "maximize the billowing and movement we all love to see in the books and films that have defined this character for generations," which makes me eager to see the new suit in motion.
Series star Tyler Hoechlin called the new suit "representative of the show," saying that "just as this suit is unique and set apart from the ones that preceded it, the story we're telling about Clark/Superman at this point in his life is unique and something we've never seen before."
Whilst Hoechlin appreciates the "opportunity to wear the suit and the responsibility that comes with it," he also made a statement which I thought perfectly summed up what it means to wear the suit and carry on that legacy.
"But it's always interesting when I'm asked how I feel about 'my new suit,' because I've always felt that the suit doesn't belong to me; it belongs to everyone that finds some kind of meaning in that suit, in the symbol on the chest. I just happen to be the one wearing it. I come from the world of baseball and a line of coaches that always preached that the name on the front of the jersey is more important than the one on the back. Because when you wear that jersey, it represents not only you, but your entire team, and everyone that has ever worn that jersey that came before you. So when I wear the suit, that's what it means to me. It represents everything that Superman stands for and has stood for, for almost a century now. And I look forward to carrying on that tradition."
Superman and Lois will premiere on February 23, 2021 on The CW. An additional promo image of Tyler Hoechlin and Elizabeth Tulloch as Clark and Lois is expected to be released later this week.