Rumor: 'Daredevil' Actor Charlie Cox Headed To 'Spider-Man 3'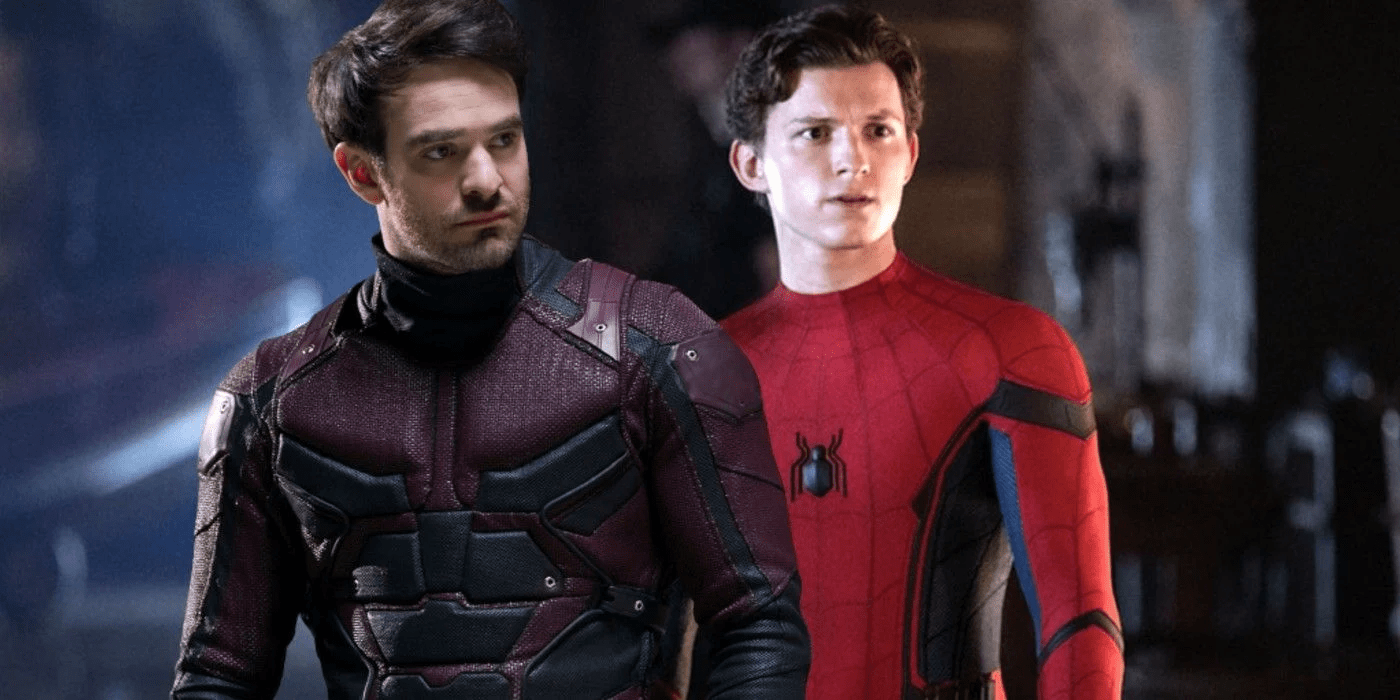 Fans have speculated about Daredevil's future in the Marvel Cinematic Universe following the cancellation of all of Marvel TV's slate and uncertainty due to the show's association with Netflix. But a new report indicates that not only will Daredevil appear in the Multiverse-heavy Spider-Man 3 and potentially other future productions, but he'll once again be played by Charlie Cox.
According to Murphy's Multiverse, Charlie Cox's Daredevil is going to be reborn in the setting through a supporting role or cameo in the increasingly-crowded Spider-Man 3 in a deal that they claim has been "set in stone" for months. Due to the show's cancellation and the two-year moratorium on Netflix's license to use the character expiring right around the time of the start of Spider-Man 3's production, Marvel are free to use the character (without consulting Netflix) in their film and television productions. Don't expect the likes of the Punisher, Jessica Jones, Luke Cage, or Iron Fist to be appearing anytime soon, though – for now, only Charlie Cox's iteration of the Man Without Fear is going to pop up anywhere, and it doesn't sound like we'll be seeing the likes of Karen or Foggy and their respective actors joining him in the third Spider-Man film.
Continuity-wise, there are questions to be asked. With Cox appearing, does that make Daredevil's Netflix shows officially canon after the canonicity of most of the Marvel TV slate has been a gigantic question mark? For pragmatic reasons, don't bet on it. It's not likely that Disney would want to promote a rival streaming service too much while they're carving out a serious competitor to the trailblazer, and considering that the reception for some shows was not all that great, it may be better getting a fresh start while still keeping a beloved actor as the face of the character. Furthermore, the only official nod to Marvel TV across twelve years of MCU movies so far has been a very brief cameo of Agent Carter's Edwin Jarvis in Avengers: Endgame, and even that was a show that had significant involvement with Marvel Studios alumni unlike all the others.
Nonetheless, the bombshell report also speculates that something huge could be coming very soon: the announcement of a new Daredevil series on Disney+, possibly tied to the service's rumored adult tier, which may happen as soon as the Disney Investor's Day Presentation tomorrow. Again, it's not clear (or even likely) that said show would be tied to the previous iteration at Netflix at all, especially not with the Multiverse in play. However, said bit is, again, on the speculatory side. With the Disney Investor's Day Presentation being held tomorrow at 4:30 PM ET / 1:30 PM PT, if it's time for a show to be announced, then that should happen very soon.
Spider-Man 3 is currently slated to release on December 17, 2021. The future of the Marvel Cinematic Universe includes the films Black Widow, Shang-Chi and the Legend of the Ten Rings, The Eternals, Spider-Man 3, Thor: Love and Thunder, Doctor Strange in the Multiverse of Madness, Black Panther 2, Captain Marvel 2, Guardians of the Galaxy Vol. 3, Ant-Man 3, and reboots of the Blade, Deadpool, Fantastic Four, and X-Men franchises. Another Avengers movie is also likely, but will be a ways off. In addition to the aforementioned movies, there are nine Marvel Studios shows confirmed for the Disney+ lineup: WandaVision, The Falcon and the Winter Soldier, Loki, What If…?, Hawkeye, Ms. Marvel, Moon Knight, She-Hulk, and an untitled series starring Samuel L. Jackson as Nick Fury.

Grant Davis is a freelance writer who has covered entertainment news for more than four years. His articles have frequently appeared in Star Wars News Net as well as as other entertainment-related websites. As someone who grew up on Star Wars and comic book movies, he's completely thrilled with the current era of genre entertainment.