'Spider-Man 3' May See Tobey Maguire, Andrew Garfield, Kirsten Dunst, And Emma Stone Return Through The Multiverse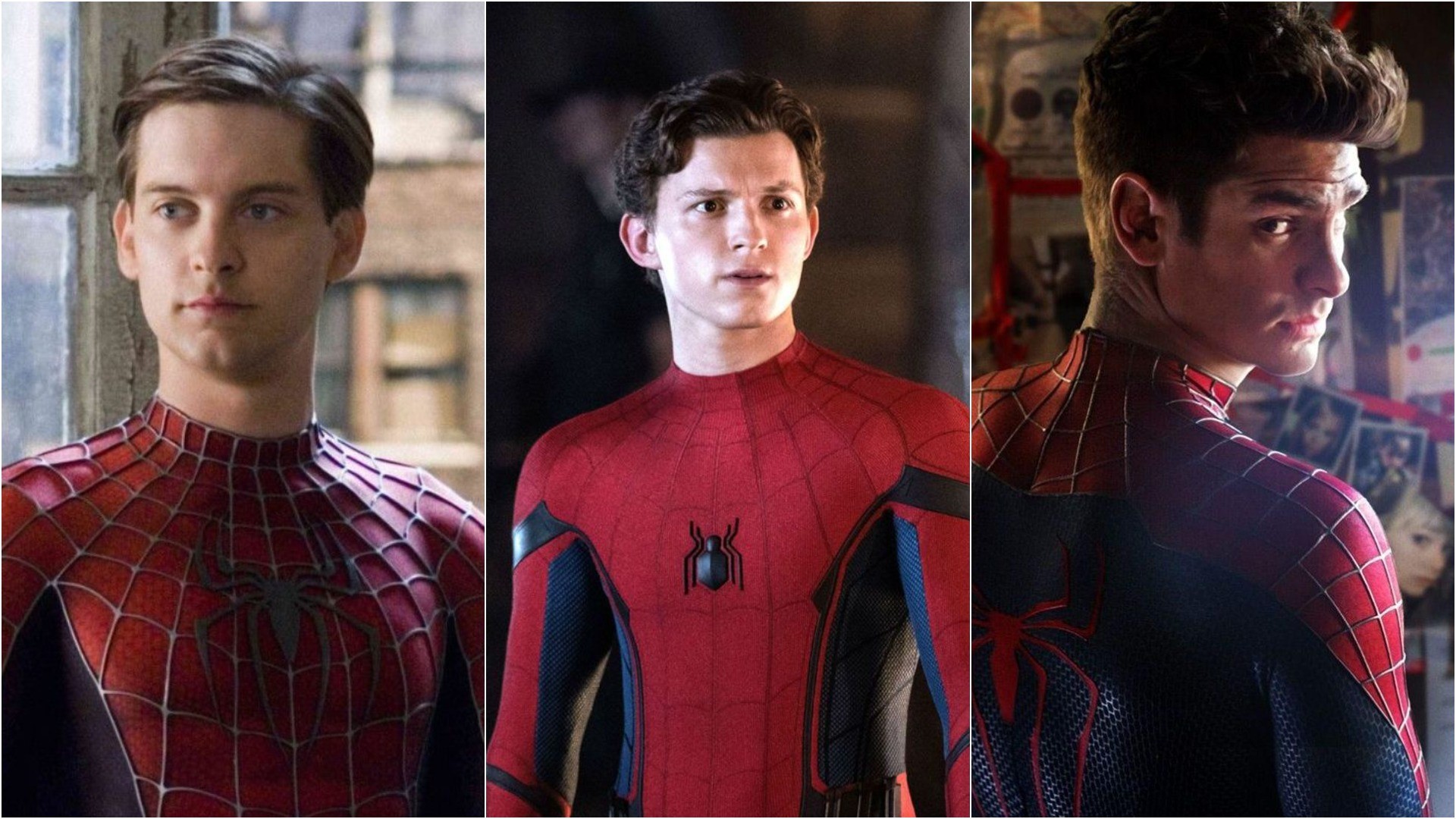 He's back! And he's back (probably)! The third Spider-Man movie from Marvel Studios makes it seem likely that Tom Holland's iteration of Spider-Man, unique to the Marvel Cinematic Universe, will meet the Spider-Men of Sam Raimi's trilogy (Tobey Maguire) and Marc Webb's duology (Andrew Garfield).
While it's been speculated upon and rumored about for months, today, it was officially confirmed by Collider that the latest Spider-Man movie is going to double as a Spider-Man cinematic crossover, seeing Tobey, Andrew, and Tom potentially sharing the same screen for the first time. So far, they've confirmed that Andrew Garfield has signed on to the project, alongside Mary Jane Watson actress Kirsten Dunst; meanwhile, they're indicating that Tobey Maguire is in discussions for an appearance, while they believe that Emma Stone could return after recently dropping out of Babylon due to "scheduling conflicts" (although she was not signed on for anything else and is believed to be pregnant). Tom Holland continues to serve as the lead, while the sizes of Andrew Garfield's role and Tobey Maguire's currently-unconfirmed role have not yet been determined. It can be safe to presume that their involvement has everything to do with the Multiverse, a major plot thread being explored in the Marvel Cinematic Universe starting with Doctor Strange and going forward with, and Collider indicates that that's indeed the case.
Joining the trio of Spider-Man actors are the likes of Benedict Cumberbatch as Doctor Strange (who will presumably have some role in bringing the other Spider-Men into the main story), Zendaya Coleman as Michelle "MJ" Jones, Marisa Tomei as May Parker, Jacob Batalon as Ned Leeds, and Tony Revolori as Eugene "Flash" Thompson. Fans have presumed that J. K. Simmons will appear as J. Jonah Jameson due to his prominence in setting up this movie's story, but this has not yet been confirmed. As for the villains, it looks like Spider-Man and His Amazing Friends are going to have to run the gauntlet. Jamie Foxx is appearing as Electro (with it ambiguous as to whether or not this is a new iteration of the character or the same one from The Amazing Spider-Man 2), while Alfred Molina was confirmed to return as Doctor Octopus earlier today. It's also believed that Michael Mando will finally become the Scorpion in this movie after the idea was teased in Spider-Man: Homecoming, with an as-of-yet uncast actor allegedly portraying Kraven the Hunter also part of the supervillain ensemble (likely to lead his own spin-off). Might we go up all the way to a Sinister Six?
The movie follows the events of Spider-Man: Far From Home, with our hero's identity completely exposed to the public after he's been framed for mass-murder by the seemingly-dead Mysterio, who ruined our hero's life in an attempt to fool the world into thinking that he was their greatest superhero instead of the murderous psychopath that he really was. As such, nowhere is safe for Peter Parker as he's faced with a greater and more personal challenge than anything he's even seen before, but he has to stay in New York City if he has any hope of protecting his friends and family. The film is directed by Jon Watts and written by Chris McKenna and Erik Sommers, the creative team behind the previous two installments. Producer Kevin Feige described the movie as a Peter Parker story never told on film, and sneakily alluded to the Multiverse premise by saying that Spidey was the only superhero with the power to cross Cinematic Universes.
Spider-Man 3 is currently slated to release on December 17, 2021. The future of the Marvel Cinematic Universe includes the films Black Widow, Shang-Chi and the Legend of the Ten Rings, The Eternals, Spider-Man 3, Thor: Love and Thunder, Doctor Strange in the Multiverse of Madness, Black Panther 2, Captain Marvel 2, Guardians of the Galaxy Vol. 3, Ant-Man 3, and reboots of the Blade, Deadpool, Fantastic Four, and X-Men franchises. Another Avengers movie is also likely, but will be a ways off. In addition to the aforementioned movies, there are nine Marvel Studios shows confirmed for the Disney+ lineup: WandaVision, The Falcon and the Winter Soldier, Loki, What If…?, Hawkeye, Ms. Marvel, Moon Knight, She-Hulk, and an untitled series starring Samuel L. Jackson as Nick Fury.

Grant Davis is a freelance writer who has covered entertainment news for more than four years. His articles have frequently appeared in Star Wars News Net as well as as other entertainment-related websites. As someone who grew up on Star Wars and comic book movies, he's completely thrilled with the current era of genre entertainment.