Disney's Investor's Day Meeting Expected To Last About Four Hours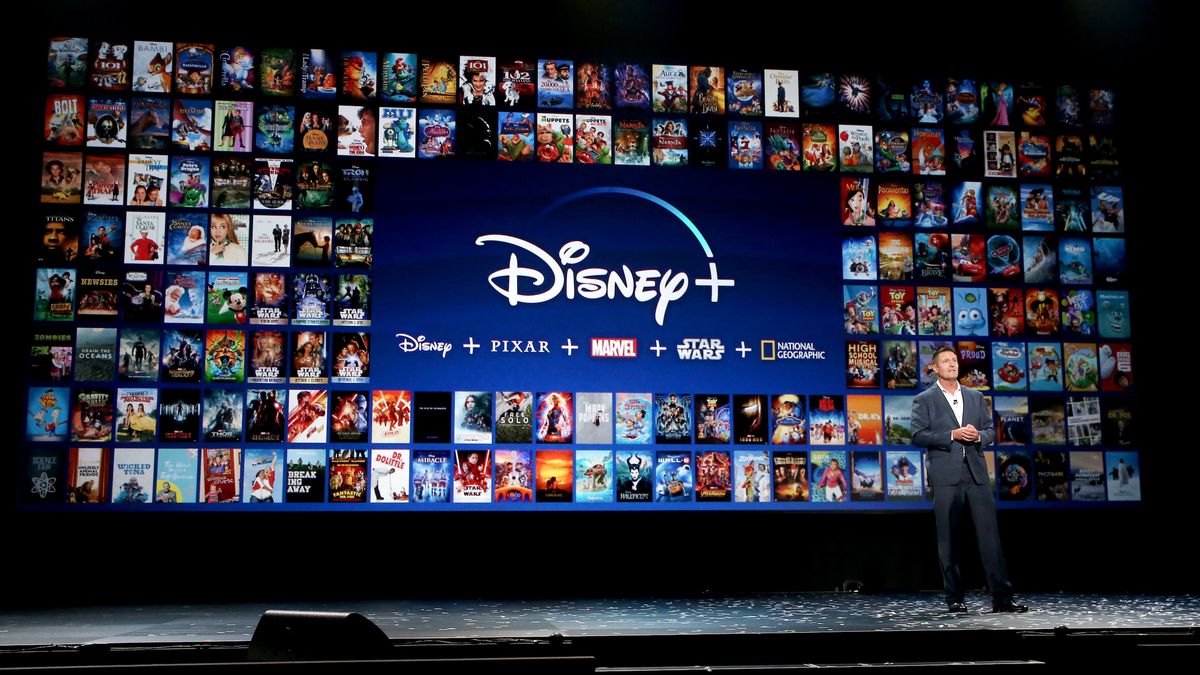 Disney have hyped up their Investor's Day Meeting, which is said to be in conjunction with their plans to shift toward streaming, but followers of one of the biggest entertainment corporations on Earth have wondered just how extensive their plans are. Well, it looks like Disney is ready to exceed people's expectations with a presentation of their streaming plans that will last for an intimidating four hours.
Disney Plus Informer has shared information indicating that Disney's big presentation, which will be a live webcast that can be viewed from home, is going to last 4 hours in length. Bear in mind, that's about 1.5 hours longer than the presentation that they gave when they were just announcing Disney+ back in April last year. Suffice it to say, it sounds like they're going to put a lot of emphasis on what they'll talk about this time around. Streaming being the focus, Disney+ will be a major talking point, although they've promised to talk about things like ESPN+ and Hulu as well.
Much speculation about what Disney's streaming plans will entail has been had in the past few months, given that the company has restructured since the Coronavirus has hurt their bottom line with movie theaters and theme parks. Some have wondered if they might take a page from Warner Bros. and HBO Max and start releasing movies on streaming while they're in theaters. It's been indicated that some of their movies will hit the service over the next few years, but so far the focus seems to only be on live-action remakes of old Disney movies while blockbusters are being put on hold.
For now, however, their plan seems to be to drop six Marvel Studios-produced series (WandaVision, The Falcon and the Winter Soldier, Loki, What If…?, Hawkeye, and Ms. Marvel) and at least two Star Wars shows (The Bad Batch and The Mandalorian Season 3, with a Boba Fett miniseries and a sequel to Rebels both rumored), and Pixar's Monsters at Work, among other offerings, before the end of 2021. While 2021 will likely be a focus of what they talk about when talking about Disney+, it's also possible that they discuss their plans for 2022 and beyond. This year is going to be packed, and the years that follow, perhaps even more so.
Disney+ has greatly exceeded every possible expectation in terms of subscriber count (having beaten their five-year end goal of 60 million subscribers worldwide before the first year is even finished with 73.7 million subscribers and counting), but in terms of regular audience engagement, there is more left to be desired. Thankfully, the large quantity of shows coming to the streaming service will likely help with regular audience engagement as the service expands its horizons. Speaking of which, a more adult-skewing tier for their existing subscriber base (which has been the stuff of rumors for a while) could prove to be ideal for a slight upcharge and a bit of special branding to distance it from the Disney name. It would also give a wealth of content a good home domestically, as while Hulu covers that niche to some extent, it's more of a live television service.
In any case, this event is definitely worth keeping an eye on. Stay tuned!

Grant Davis is a freelance writer who has covered entertainment news for more than seven years. His articles have frequently appeared in Star Wars News Net as well as as other entertainment-related websites. As someone who grew up on Star Wars and comic book movies, he's completely thrilled with the current era of genre entertainment.