Hugh Keays-Byrne Passes Away at 73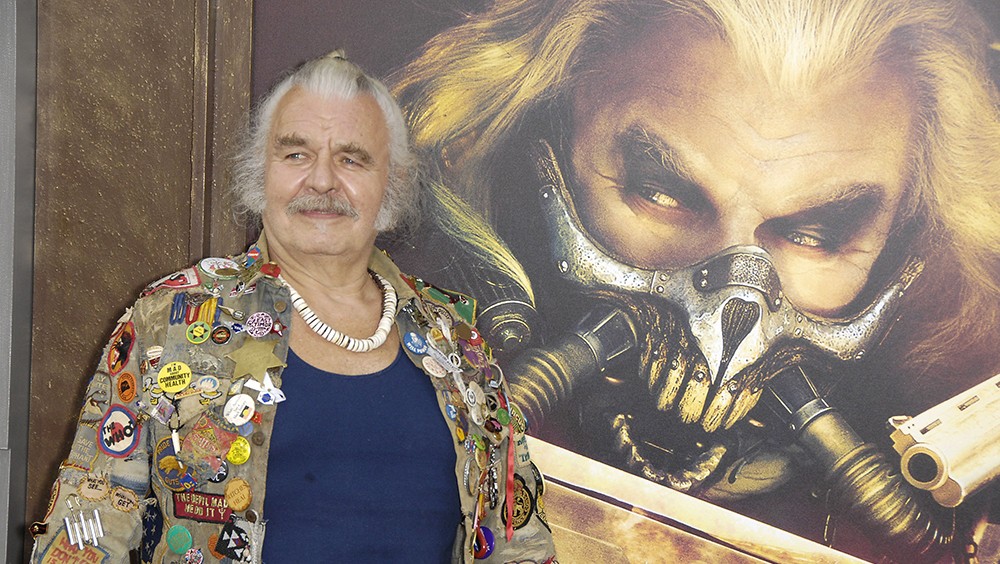 Hugh Keays-Byrne, known for his roles in the Mad Max films, has sadly left us at 73.
Hugh Keays-Byrne (1947-2020) died on Wednesday due to unknown reasons, director Brian Trenchard-Smith announced today. He will forever be remembered as Immortan Joe, from 2015's George Miller epic Mad Max: Fury Road. Miller brought him back for the Mad Max franchise years after the first movie, in which he played the gang leader Toecutter. Miller told USA Today that he decided to bring him back out of guilt because, in 1979, Keays-Burne's voice had to be dubbed for the U.S. release of the movie, as Americans couldn't understand him.
He was also supposed to play Martian Manhunter in George Miller's Justice League: Mortal, which was shut down mere days before shooting began back in 2008.
Beyond his work with George Miller, he also appeared in Stone (1974), The Man From Hong Kong (1975, also known as The Dragon Flies), Mad Dog Morgan (1976), The Trespassers (1976), Going Down (1982), Strikebound (1984), The Blood of Heroes (1989) and Huntsman 5.1 (1999).
Here's Trenchard-Smith's statement:
I am sad to report that our friend Hugh Keays-Byrne passed away in hospital yesterday. A former Royal Shakespeare Company actor who settled in Australia co-starred in my Man From Hong Kong, and achieved world wide recognition as the Toecutter in Mad Max, and Immortan Joe in Mad Max-Fury Road. This photo reflects the innate sense of humor he brought not only to my film but every production he worked on. He was a fine actor and a good friend to Margaret and myself for 46 years. We spent many happy Sunday mornings with him, his partner Christina, and a group of fellow actors and artists (the Macao Light Company) at the house they shared in Centennial Park. Christina, Jack, Shawn, Tim, Ralph, Robina, our hearts go out to you. Hugh had a generous heart, offering a helping hand to people in need, or a place to stay to a homeless teenager. He cared about social justice and preserving the environment long before these issues became fashionable. His life was governed by his sense of the oneness of humanity. We will miss his example and his friendship. Vale, Hugh.
He has passed on, but his work stays with us and will be seen for generations. In a sense, he will live on.
Miguel Fernández is a Spanish student that has movies as his second passion in life. His favorite movie of all time is The Lord of the Rings, but he is also a huge Star Wars fan. However, fantasy movies are not his only cup of tea, as authors like Scorsese, Fincher, Kubrick or Hitchcock have been an obsession for him since he started to understand the language of filmmaking. He is that guy who will watch a black and white movie, just because it is in black and white.