'Zack Snyder's Justice League' Gets New Trailer In Time For Theatrical Version's Third Anniversary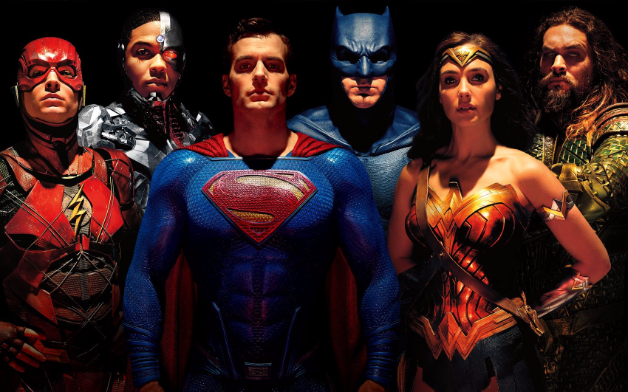 Three years after the release of Justice League, Zack Snyder has unveiled a new trailer at the HBO Max restoration of his film, set to arrive next year on the streaming service.
To keep a long story short: Zack Snyder left Justice League after a family tragedy, and Warner Bros. hired Joss Whedon to finish his movie in time for a release dates that executives refused to change. In the process, Whedon made numerous changes to the film to the specifications of various executives, with the released Justice League that arrived on November 17, 2017 being substantially different than what was promised aside from following the same basic story. Fans made noise for a little over three years, and Warner Bros. finally committed millions of dollars to allow Snyder to finish and release his version of the movie, a four-hour miniseries which will be distributed through their new streaming service, HBO Max, before being revised into an epic-length film.
The first look at the movie was a teaser hit on June 18 earlier this year, and the second look was a full trailer that arrived on August 22, although it's been taken down from official HBO Max pages due to licensing issues over the song choice (Leonard Cohen's "Hallelujah", which was done as a tribute to the late daughter that he left the initial production over). Today, we've got the third look, which is a new version of the trailer with new footage in black and white. You can see it below:
#UsUnited pic.twitter.com/NiHatOzxJn

— Zack Snyder (@ZackSnyder) November 17, 2020
HBO Max later released the trailer in color:
Zack Snyder has done a breakdown of this trailer on his Vero page via a livestream. You can watch it below:
Zack Snyder's Justice League will release on HBO Max sometime in 2021. The film will initially be released as a four-episode miniseries, with each episode being an hour apiece. The film will subsequently be recut into one long film. In addition, Snyder claims that he's considering making a black-and-white edit of the movie and has plans to release the finished movie in IMAX.

Grant Davis is a freelance writer who has covered entertainment news for more than seven years. His articles have frequently appeared in Star Wars News Net as well as as other entertainment-related websites. As someone who grew up on Star Wars and comic book movies, he's completely thrilled with the current era of genre entertainment.