'Black Panther 2' Will Not Have CGI Chadwick Boseman, Marvel Executive Confirms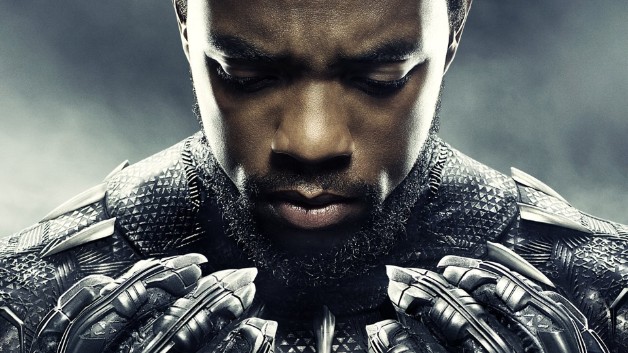 Chadwick Boseman's passing rattled the entertainment industry earlier this year, as the rising star kept his battle with cancer a secret and believed that he would overcome the illness. Fans of his work in Black Panther have wondered what his absence will mean for the Marvel Cinematic Universe, but as of today, a CGI double is being definitively ruled out.
While talking to the Argentinian publication Clarín about her role as a Marvel Studios executive, Victoria Alonso made it clear in no uncertain terms that they will not be recreating Chadwick Boseman's likeness for an entire Black Panther movie following his unexpected death back in August. Translated from Spanish to English, this is how the interview read:
"Q: What will happen with Black Panther II? There was talk of creating a Chadwick Boseman digital double…

A:No. There's only one Chadwick, and he's not with us. Our king, unfortunately, has died in real life, not just in fiction, and we are taking a little time to see how we return to the story and what we do to honor this chapter of [our lives]. What has happened to us that was so unexpected, so painful, so terrible, really – because Chadwick was not only a wonderful being human every day that we spent together over the course of five years, but it also seems to me that his character [T'Challa, who he brought to life] elevated us as a company, and has left his moment in history. I know that sometimes two months go by or three months go by in production and you say, it was a long time. But it is not a long time, we have to think carefully about what we are going to do, and how, and think about how we are going to honor the franchise."
The comment about how Boseman has died in real life and not just in fiction is particularly interesting, as it implies that they may retire his character T'Challa altogether in spite of his rising importance to the Marvel Cinematic Universe. Not that long ago, there were rumors from a fairly reliable source indicating that they were seriously thinking about recasting, and that may still be the case; nonetheless, the title of Black Panther is by nature a mantle passed down to others, and it's been heavily speculated that a character like Shuri could take the reins going forward. That they've said they'll have to think carefully about what they do implies that they are leaving all options – aside from artificially creating an entirely new performance from Boseman after his passing – on the table. We'll just have to wait and see.

Grant Davis is a freelance writer who has covered entertainment news for more than seven years. His articles have frequently appeared in Star Wars News Net as well as as other entertainment-related websites. As someone who grew up on Star Wars and comic book movies, he's completely thrilled with the current era of genre entertainment.