'One Night in Miami' Reveals Oscar Race Plans for Acting Awards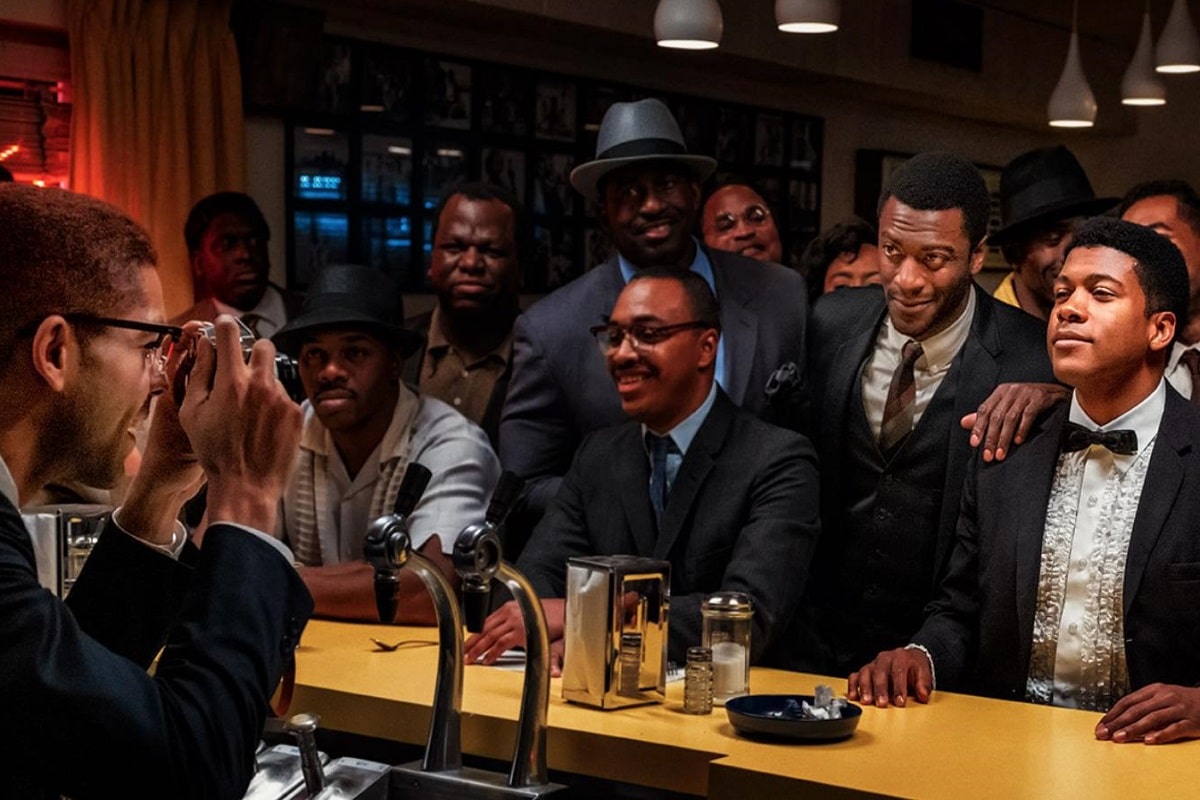 One Night in Miami is one of the favorites for the upcoming awards season.
Amazon Studios is warming up for another shot at the big prizes at the Oscars, and probably their biggest bet this year is Regina King's directorial debut One Night in Miami. The movie tells a fictionalized story of Cassius Clay, Malcolm X, Jim Brown, and Sam Cooke as the group celebrates Clay's surprise title win over Sonny Liston in a Miami hotel room in February 1964.
Now, Amazon has revealed to the major entertainment trades (which include Variety or The Hollywood Reporter) that they will be actively campaigning Eli Goree (Cassius Clay) and Kingsley Ben-Adir (Malcolm X) for the Best Actor category, and Aldis Hodge (Jim Brown) and Leslie Odom Jr. (Sam Cooke) for the Best Supporting Actor category.
Those are their plans for the acting awards, but the studio is also looking to score nominations in the other big categories, including Best Adapted Screenplay (Kemp Powers, based on the play One Night in Miami… by himself), Best Director (Regina King), and Best Picture (Jess Wu Calder, Keith Calder, Jody Klein, producers).
If Regina King does get nominated for Best Director, she'd be the first African-American woman to do so in the history of the Oscars. In addition, if Leslie Odom Jr. wins for Best Supporting Actor, he'd be just an Emmy away from an EGOT (and speaking of, he was already nominated for an Emmy this year). Odom already won a Grammy and a Tony in 2016 for Lin-Manuel Miranda's on-stage musical Hamilton.
The Best Actor category is already stacked at this point, with three locks besides a guaranteed nomination for One Night in Miami, which include Anthony Hopkins for The Father, Delroy Lindo for Da 5 Bloods, and Gary Oldman for Mank. In the Best Supporting Actor categories, some of the favorites at this moment include Sacha Baron Cohen for Trial of the Chicago 7, Chadwick Boseman for Da 5 Bloods, and Stanley Tucci for Supernova. Also, since the entire cast for Trial is running for this category, another nomination for that film is highly likely (I've got my fingers crossed for Eddie Redmayne).
One Night in Miami debuts in theaters on December 25, and on Prime Video on January 15, 2021.
Make sure to regularly check out Movie News Net for updates on what is probably going to be one of the weirdest awards seasons ever.
Miguel Fernández is a Spanish student that has movies as his second passion in life. His favorite movie of all time is The Lord of the Rings, but he is also a huge Star Wars fan. However, fantasy movies are not his only cup of tea, as authors like Scorsese, Fincher, Kubrick or Hitchcock have been an obsession for him since he started to understand the language of filmmaking. He is that guy who will watch a black and white movie, just because it is in black and white.