Netflix Picks Up Idris Elba's 'Concrete Cowboy'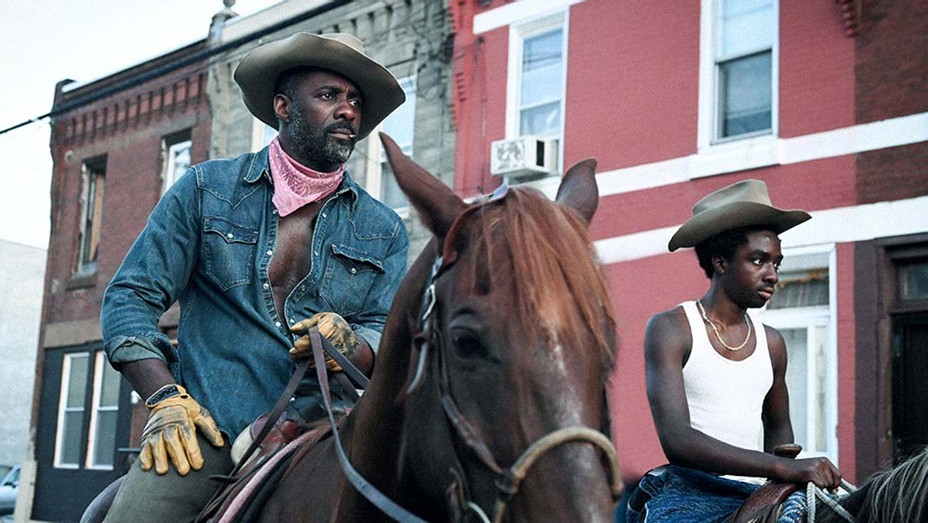 Netflix has picked up the worldwide rights to Concrete Cowboy, starring Idris Elba and Caleb McLaughlin (Stranger Things).
According to The Hollywood Reporter, there is no release date currently set for the film, which is an adaptation of the novel Ghetto Cowboy by G. Neri, but it garnered a lot of positive buzz when it premiered at Toronto Film Festival in September. Netflix is aiming for a release sometime in 2021.
The film is about a troubled teen (Caleb McLaughlin) who is torn between a life of crime and his estranged father's urban cowboy subculture while living in Philadelphia. It is directed by Ricky Straub, who wrote the script with Dan Walser. The Hollywood Reporter reviewed the film favorably, calling it a "moving, well-acted drama about a fractured family coming together in unexpected ways". The film also stars Method Man as a character named Leroy.
The original story is inspired by Fletcher Street Stables, a black urban horsemanship community that protects those living its neighborhood. The community has existed for well over 100 years.
When the story originally broke, Idris Elba had just starred in Hobbs and Shaw with Jason Statham, and Caleb McLaughlin had appeared in Steven Soderbergh's High Flying Bird. Since then, Elba has filmed as Bloodsport in James Gunn's The Suicide Squad, while McLaughlin has been busy filming the fourth season of Stranger Things.