Joe Manganiello Joins 'Zack Snyder's Justice League' Additional Photography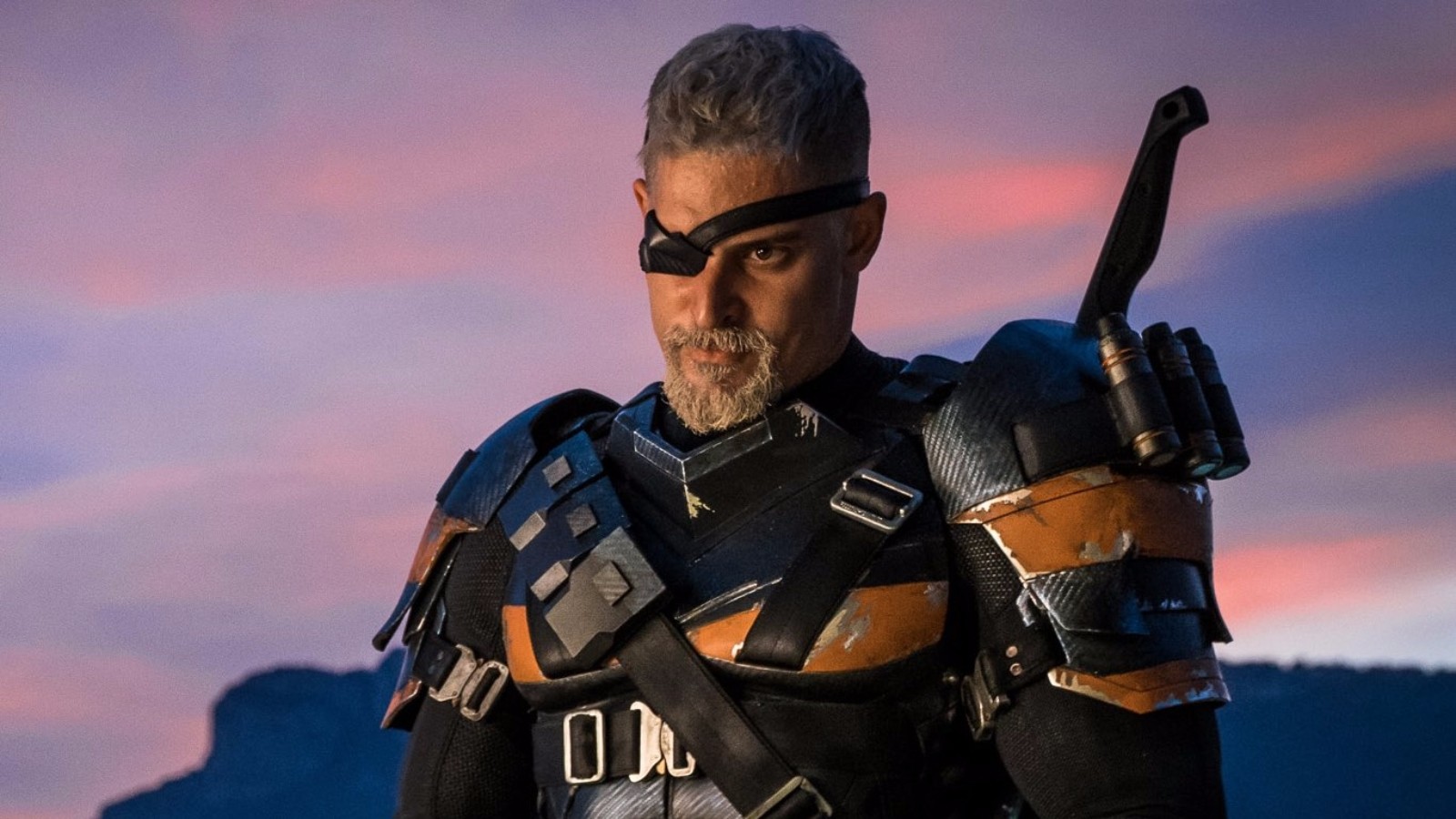 More news from the set of Zack Snyder's Justice League arrives as Joe Manganiello is joining the cast for the week-long additional photography.
According to an exclusive report from Collider, which also features a photo from the actor this week on Twitch with a Deathstroke-like hairstyle, Joe Manganiello has joined the set of the upcoming HBO Max 4-part Justice League movie (although the term miniseries could be more appropriate).
This comes to us mere days after it was reported that Jared Leto was also joining the cast as the Joker, and what this all means is, at this point, not clear whatsoever. For all we know, the additional photography happening right now is extremely short, with initial reports saying that it would only last a week. For that reason, it is not believed that his role will be significantly larger, and he could be in for just one or two more scenes. We should also keep in mind they could be reshooting the scene that Manganiello had already filmed with Zack Snyder back in 2016/2017.
However, I still believe both actors reprising their roles for the project is quite significant, and maybe even correlated. I speculated in my Jared Leto article that they could be looking at a new subplot featuring the Legion of Doom, which perhaps was part of a plan scrapped during the making of the 2017 version of the film. While Lex Luthor's line hinting at the Legion of Doom was added during Joss Whedon's reshoots, the majority of the scene shown in the theatrical version was based on Snyder's footage, and it was setting up a villain team-up of sorts. Joe Manganiello did film his lines with Zack Snyder, as we know due to the director posting a picture of himself drawing concept art for that very scene.
What this means for the future of DC films is yet to be determined. Deathstroke was supposed to be the villain in the Ben Affleck-directed The Batman, but that is highly unlikely to be resurrected, even though the actor will play the caped crusader once again in the upcoming The Flash. I still find it way more curious that Jared Leto is coming back, especially after the actor was openly annoyed by the studio picking Joaquin Phoenix for a standalone Joker movie, instead of him, so maybe the door is open now for him to pop up in future movies.
Nonetheless, with Manganiello reprising the role, even if it's just for a quick scene, maybe the first wave of DC films will not be as forgotten as we might have thought six months ago. In order to unpack its exact significance, we'll have to wait until the first half of next year, when Zack Snyder's Justice League will be dropping on HBO Max.
Miguel Fernández is a Spanish student that has movies as his second passion in life. His favorite movie of all time is The Lord of the Rings, but he is also a huge Star Wars fan. However, fantasy movies are not his only cup of tea, as authors like Scorsese, Fincher, Kubrick or Hitchcock have been an obsession for him since he started to understand the language of filmmaking. He is that guy who will watch a black and white movie, just because it is in black and white.