Tim Burton in Talks to Direct a New TV Adaptation of 'The Addams Family'
Get ready to snap your fingers. In perhaps the most obvious pairing in television history, Tim Burton is circling a live-action revival of The Addams Family.
Deadline is reporting that Burton is in the middle of negotiating his way onto the project, which comes from showrunners Alfred Gough and Miles Millar (Smallville). The director is hoping to helm every episode of the series in addition to executive producing. MGM TV holds the rights to the property and has financed the production thus far. However, bidding is now underway for a buyer to pick it up, and Netflix is currently at the head of the pack.
The pairing makes perfect sense, as the Addams Family aesthetic fits nicely with Tim Burton's visual style already. The man behind Beetlejuice, Edward Scissorhands, and The Nightmare Before Christmas seems born to tell this spooky tale. This would mark his first foray into live-action TV, believe it or not, and could be the perfect move for a director who has lost his way in the eyes of much of his fanbase.
Without the razzle-dazzle of a blockbuster-sized budget (and a guaranteed longer runtime), Burton would presumably be forced to reign in his baser instincts and focus on characters. And according to Deadline's sources, the new iteration will focus on one character in particular. Apparently, this version of The Addams Family will be told from the perspective of Wednesday Addams, and set in the present day.
The Addams Family was originally conceived as a cartoon for The New Yorker by Charles Addams in 1938. The creepy household was a hit with readers, striking a darkly satirical take on the perfect American family. It's since been adapted into a popular sitcom, an animated series, two very successful feature films, and most recently, an animated children's movie (which has a sequel due out in 2021).
Here's hoping Burton's new version will be mysterious and spooky, chilling audiences of all ages to the bone.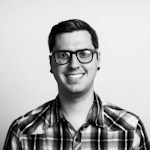 David is a video editor, stop-motion animator, freelance writer, and movie addict. He currently lives in Michigan with his wife and two dogs and can be found obsessing over director commentary tracks and collecting movie memorabilia. In addition to writing for Movie News Net and Star Wars News Net, he also hosts podcasts like The Movie News Network and The No Guff Podcast.