Leonardo DiCaprio, Meryl Streep, and Many Others Join Adam McKay's 'Don't Look Up' from Netflix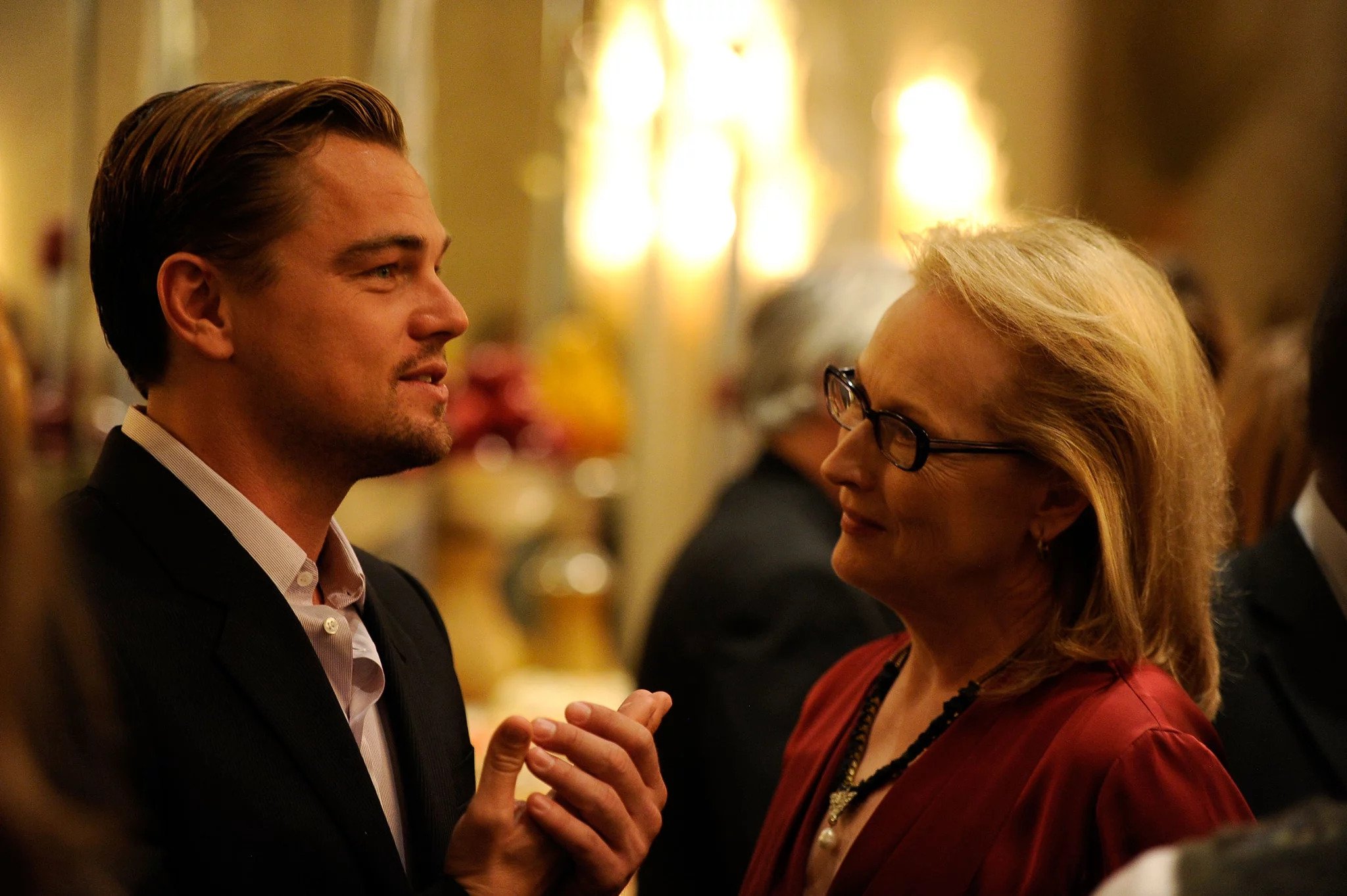 Leonardo DiCaprio and Meryl Streep are joining an outstanding cast for the upcoming movie Don't Look Up.
Deadline broke the news earlier today, stating that the following roster of actors is joining Adam McKay's next project: Leonardo DiCaprio, Meryl Streep, Jonah Hill, Himesh Patel, Timothée Chalamet, Ariana Grande, Kid Cudi, and Matthew Perry. The cast also includes previously announced/reported Jennifer Lawrence, Cate Blanchett, and Rob Morgan. For those of you keeping score, as of today, the cast would include four Academy Award-winners, and two Academy Award-nominees, not to mention they will be playing a script written by an Academy Award-winner writer and will be directed by an Academy Award-nominated director, Adam McKay.
Netflix purchased the project back in February and was intending to film in April in order to release the movie later this calendar year. Obviously, the pandemic got in the way, and production never started, which might have helped collect such a cast for one movie. Variety is saying that the movie is supposed to shoot before the end of the year.
The movie will be a comedy centered around two astronauts that must go around the globe warning the population about an approaching asteroid that is poised to destroy the Earth. Back when Netflix acquired the rights to distribute it, it was said that it had a $75 million production budget, but with such a cast, I have to believe that number is going way up.
Deadline also says the big name they weren't clear on was DiCaprio, as the actor was trying to make its schedule work so that he could shoot both this movie and Scorsese's upcoming Killers of the Flower Moon, which we still don't know when is starting principal photography. Eric Roth did say over the summer that the intention was to start filming Killers this fall, but it's possible those plans have changed – after all, he said in the same interview that Fincher's Mank would release on Netflix in October, and we now know that is no longer the case.
As far as the list of actors goes, needless to say I'm over the moon about it, and also extremely shocked that a sci-fi comedy directed by Adam McKay has assembled for the same movie DiCaprio, Meryl Streep, and Chalamet. This does nothing but bode well for the script he must have written. I strongly believe Chalamet will be the most wanted actor on the planet within the next five to seven years, and by that point, he will have at least one Oscar under his arm.
Two other big (and positive) surprises – Friends veteran Matthew Perry is joining the cast, which will probably be the first time we see him in a high-profile movie in what feels like forever. Also, Himesh Patel, which most recently appeared in Christopher Nolan's Tenet, and had his breakout role in last year's Yesterday (opposite Lily James), is joining the cast, and with that continues an impressive string of career-turning decisions. Kudos to his manager.
Don't Look Up will debut on Netflix sometime in 2021.
Miguel Fernández is a Spanish student that has movies as his second passion in life. His favorite movie of all time is The Lord of the Rings, but he is also a huge Star Wars fan. However, fantasy movies are not his only cup of tea, as authors like Scorsese, Fincher, Kubrick or Hitchcock have been an obsession for him since he started to understand the language of filmmaking. He is that guy who will watch a black and white movie, just because it is in black and white.