David Fincher's 'Mank' Debuts Two Nostalgic Teasers Ahead of December Release on Netflix
The story behind the acclaimed film Citizen Kane is coming to Netflix from director David Fincher, and we've just been given our first look at some beautiful new footage from the movie.
Set in 1930s Hollywood, Mank follows alcoholic screenwriter and social critic Herman J. Mankiewicz, whose work on Citizen Kane was downplayed for years by director Orson Welles. Fincher has brought this lesser-known piece of film history to the limelight with his new film, which will make its Netflix debut in December after a limited theatrical run.
Let the classic film grain and vintage titles wrap you in a comforting blanket of nostalgia, and check out the first teaser here:
A longer teaser was released via Reddit today as well:
In recent years, fans of David Fincher's work have had to make do with Mindhunter, the fabulous series he executive produces (and sometimes directs) for Netflix. But Mank marks Fincher's first film in six years, brought to the screen with the screenwriting help of his father, Jack Fincher. It's a movie he's been trying to get made since the late nineties. He's translated the passion behind his father's words into some beautiful visuals in these clips, invoking the look and feel of Citizen Kane and other classic films from the time period.
Mank stars Gary Oldman, Amanda Seyfried, Tom Burke, Lily Collins, Charles Dance, and a slew of other talented actors. Trent Reznor and Atticus Ross will be providing the score, and Gone Girl's Erik Messerschmidt acts as the cinematographer. Like all of Fincher's recent films, Mank will likely make waves during Oscar season, opening up plenty of doors for the director in the future. Who knows what he'll take on next, but we have a few ideas. Perhaps he'll re-join forces with Aaron Sorkin for a sequel to The Social Network, or finally get around to that Goon adaptation he's been teasing for years.
For now, though, we get to sit back and enjoy Mank, which debuts in limited theaters next month before arriving on Netflix on December 4th.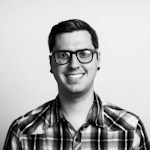 David is a video editor, stop-motion animator, freelance writer, and movie addict. He currently lives in Michigan with his wife and two dogs and can be found obsessing over director commentary tracks and collecting movie memorabilia. In addition to writing for Movie News Net and Star Wars News Net, he also hosts podcasts like The Movie News Network and The No Guff Podcast.