'GLOW' Canceled by Netflix Due to COVID-19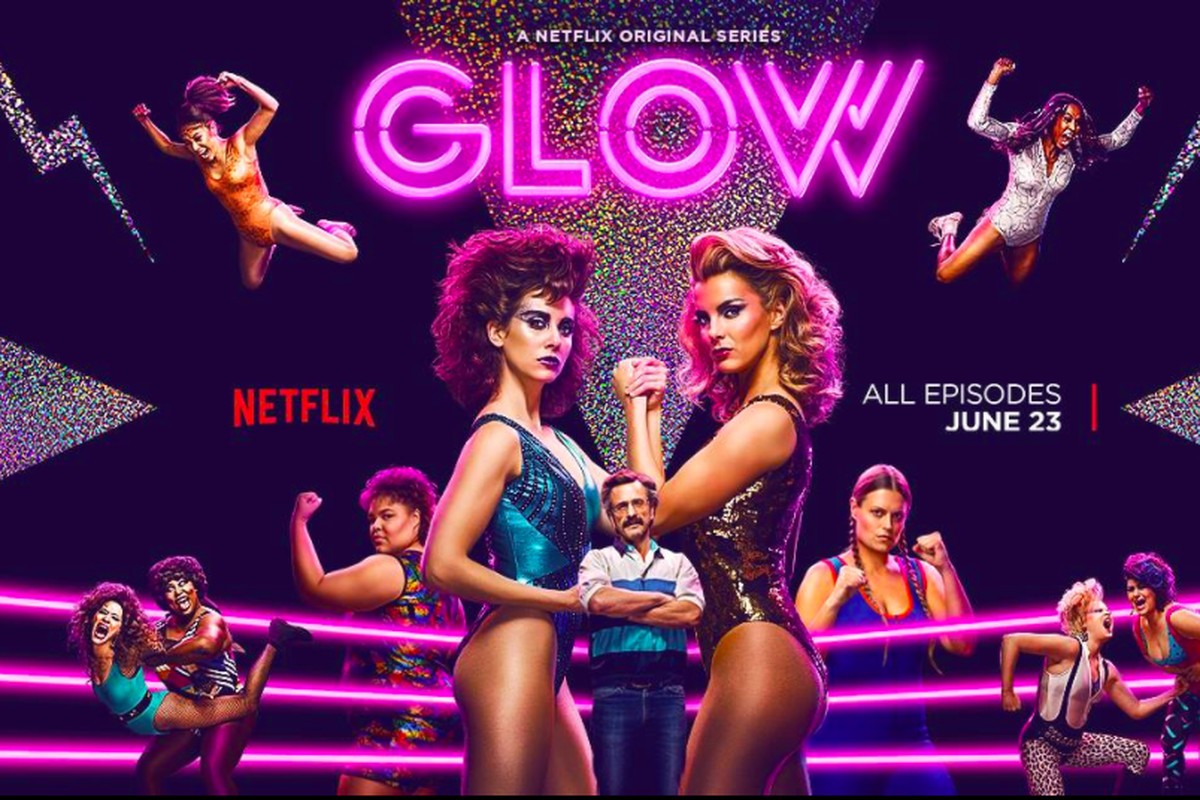 A year after Netflix announced GLOW would get a fourth and final season, the streaming giant has decided to scrap those plans.
Our favorite Gorgeous Ladies Of Wrestling will not come back for another combat, Netflix has confirmed, due to COVID-19 issues. In a statement to Deadline, the creators Liz Flahive and Carly Mensch said:
"COVID has killed actual humans. It's a national tragedy and should be our focus. COVID also apparently took down our show. Netflix has decided not to finish filming the final season of GLOW. We were handed the creative freedom to make a complicated comedy about women and tell their stories. And wrestle. And now that's gone. There's a lot of sh*tty things happening in the world that are much bigger than this right now. But it still sucks that we don't get to see these 15 women in a frame together again."
The show had started principal photography on its fourth season back in February, and had been shooting for three weeks when production got suspended because of the lockdown. They had finished filming one episode and started a second one. For obvious health reasons in the midst of a global pandemic, shooting a wrestling show became a bit complicated. Deadline is saying that the streaming platform had been studying several ways for the show to go back to filming, but eventually decided to scrap those plans.
Deadline is also saying that all series regulars have been paid for the entire season, but no specific names are given. I hope that means the entire cast of almost 20 women, and not just the main protagonists of the show. I also hope that actresses that had small and/or recurrent roles got paid for the work they did pre-lockdown.
I also don't know why Netflix found it so difficult to film this show, because even though it does involve a lot of intense fighting and contains a lot of high-risk situations in the middle of a pandemic, so does the WWE, and they are doing just fine. I would imagine that Netflix cannot afford to impose the same rules WWE has established, which basically consist of locking all of their crews down in a remote location so they are not able to get infected, separating them from the outside world. I just think it is a pity that one of the best shows Netflix has put out got canceled like this, and the fact that it was an almost all-women cast does not help.
A Netflix spokeperson said to Deadline:
"We've made the difficult decision not to do a fourth season of GLOW due to COVID, which makes shooting this physically intimate show with its large ensemble cast especially challenging. We are so grateful to creators Liz Flahive and Carly Mensch, Jenji Kohan and all the writers, cast and crew for sharing this story about the incredible women of GLOW with us and the world."
This is yet another addition to the quite extensive lineup of shows Netflix has been canceling as of late due to COVID-19 reasons, and even though shows like Stranger Things or The Witcher seem pretty safe for now, with both series back to filming now, we should apply the motto James Gunn has been saying for months about his upcoming The Suicide Squad: "Don't get too attached."
Miguel Fernández is a Spanish student that has movies as his second passion in life. His favorite movie of all time is The Lord of the Rings, but he is also a huge Star Wars fan. However, fantasy movies are not his only cup of tea, as authors like Scorsese, Fincher, Kubrick or Hitchcock have been an obsession for him since he started to understand the language of filmmaking. He is that guy who will watch a black and white movie, just because it is in black and white.