'Free Guy' Drops New Trailer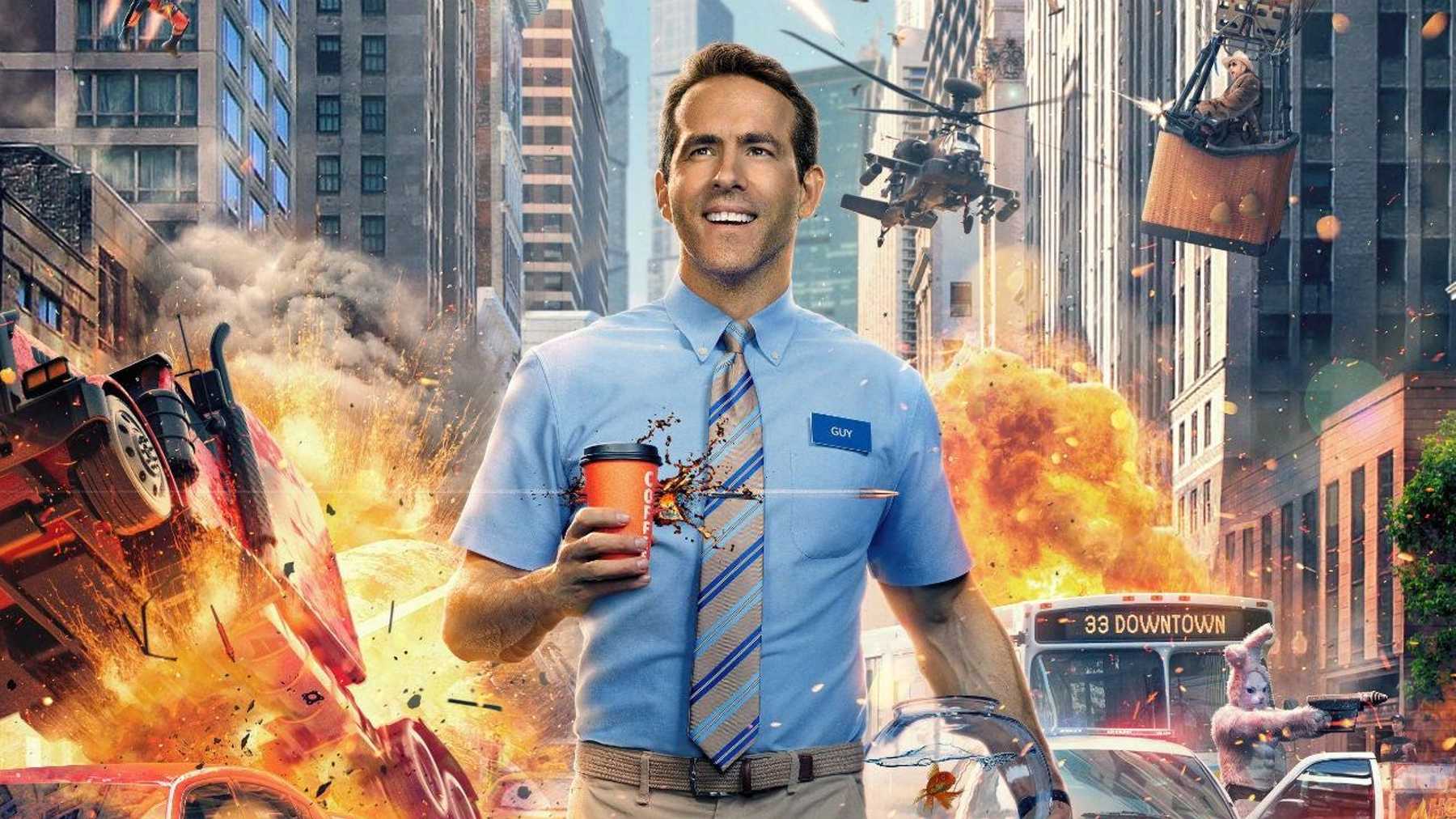 Ryan Reynolds has dropped the second trailer for Free Guy on his YouTube channel.
In Free Guy, Ryan Reynolds stars as a man called Guy living in Free City. He eventually discovers that he is not a real person, but a made-up non-playable character in a video game.
Upon realizing that nothing he does has any consequence, Guy causes as much chaos in the city as possible. He then falls in love with another character, who is being played by a real person that discovers Guy is going off script.
An interesting element to Free Guy is the real world perspective. Guy's exploits in the game go viral and the game developers desperately try to shut him down, even going so far as to delete the game world that Guy is living in.
It's unclear what the goal for this film is: is Guy's goal to save his world from deletion, or exist in the real world with actual humans? But this might work in the film's favour, as the trailer reveals a lot of the film's plot. It's always wise to keep the third act of a film under wraps so people don't know what to expect when they watch it.
Joining Ryan Reynolds in Free Guy is actor/writer/director Taika Waititi, whose star power will undoubtedly attract more people to the film. It's unclear how large his role is, but he seems to be playing the CEO of the video game company who gives the orders to delete Free City.
The cast is rounded out by Jodie Comer (Killing Eve), Lil Rey Howery (Get Out), Joe Keery (Stranger Things), and Utkarsh Ambudkar (Blindspotting).
Free Guy is slated for release on December 11, 2020. The current plan is to release it in theatres, but it is unclear if it will also come to streaming services at the same time.