'Dune' Delayed Almost an Entire Year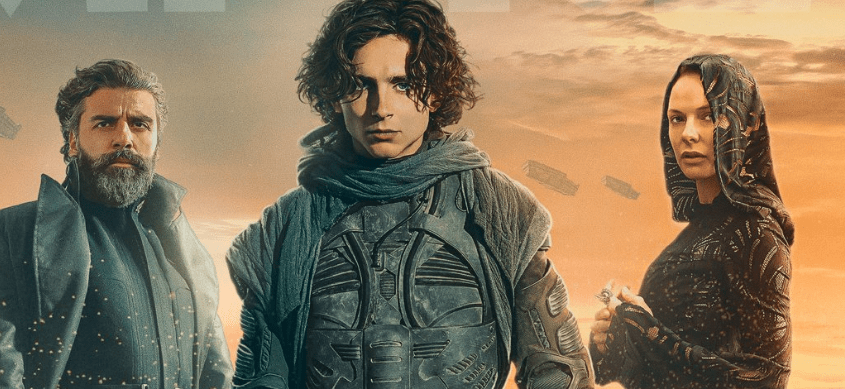 After much speculation, the studio has finally decided to move Dune to 2021.
According to Collider, the new adaptation of Dune, from the acclaimed director Denis Villeneuve, has been pushed back from its December 18, 2020, release date, and the studio is now saying it will open on October 1, 2021. Sounds familiar? Probably, as it is the same day Matt Reeves' The Batman is supposed to open in theaters. WB is behind both movies, so a new delay for The Batman is highly expected.
This is a move many of us saw coming after the studio decided to push back Wonder Woman 1984 to Christmas Day, just one week after Dune's original release date. Even though Collider asserted that the studio intended to keep both movies opening during the holidays, it was never going to happen, as they both represent huge investments.
The studio cannot risk Dune and should put all of its efforts into its marketing so that the disaster that was Blade Runner 2049's box office does not happen again (another movie from Denis Villeneuve that also opened in the first week of October, back in 2017). Speaking of this week, it is a big weekend for the studio, as it is usually the date in which they place their big awards contender. We already knew Warner Bros. has high hopes for this movie, in terms of reputation, and also in terms of awards, and this does nothing but solidify that thought.
Last month, the studio released the first trailer for the movie, after revealing various sets of official images through several magazines, and a teaser trailer that premiered only in theaters in front of Tenet across Europe back in August. That gave many of us hope that we could see the movie later this year, but it turns out we were wrong. This represents yet another major disappointment for the theaters, which are starting to shut down again after No Time to Die's delay, which was announced last Friday. I also fear Wonder Woman 1984 will be delayed again, something that could kill theatrical distribution for good.
On the bright side, the new Ryan Reynolds action-comedy just launched its second trailer, reaffirming its December release date, but if Dune is any indication, this shouldn't give us high hopes for the movie coming out on time. Also, staying positive, this will give Denis Villeneuve more time to finish post-production properly, and give us yet another masterpiece in the sci-fi genre. The director talked a couple of months ago about how the pandemic affected the process, and even though I think the movie could have been released on time for December, it probably would have been rushed compared to what we could be getting now.
Dune is directed by Denis Villeneuve, from a script written by himself, Eric Roth, and Jon Spaihts. It is an adaptation of the novel by Frank Herbert first published in 1965. It stars Timothée Chalamet as Paul Atreides, Josh Brolin, Rebecca Ferguson, Zendaya, Oscar Isaac, Dave Bautista, Stellan Skarsgård, Javier Bardem, Chen Chang, Jason Momoa, and Sharon Duncan-Brewster. It is supposed to come out on October 1, 2021. Check out its first official trailer below:
Miguel Fernández is a Spanish student that has movies as his second passion in life. His favorite movie of all time is The Lord of the Rings, but he is also a huge Star Wars fan. However, fantasy movies are not his only cup of tea, as authors like Scorsese, Fincher, Kubrick or Hitchcock have been an obsession for him since he started to understand the language of filmmaking. He is that guy who will watch a black and white movie, just because it is in black and white.