'The Godfather' Making of Movie in the Works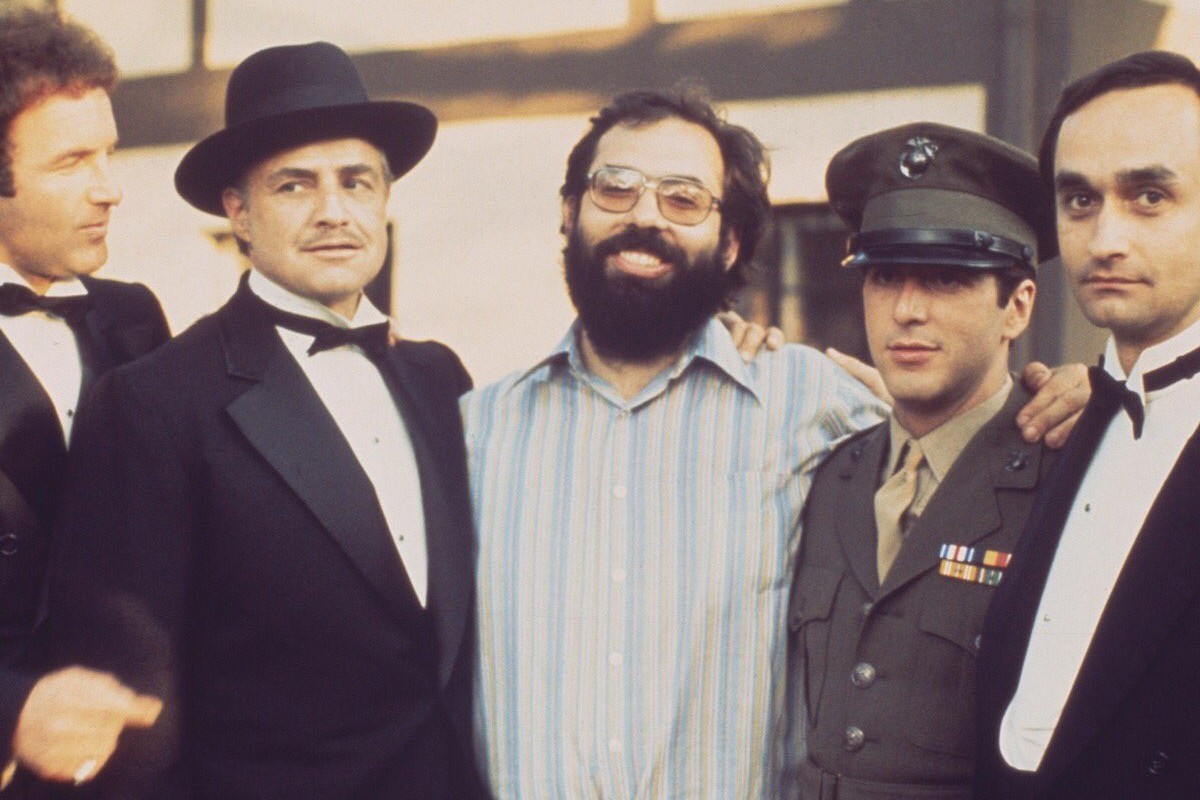 The Godfather is one of the most influential movies of all time. Now it's influencing a movie about how it was made.
Deadline is exclusively reporting that Barry Levinson will direct Francis and the Godfather, with Oscar Isaac tapped to play Francis Ford Coppola and Jake Gyllenhaal on board as Robert Evans, the head of the studio who engaged with Coppola on many fights during the making of the movie.
At the time, the studio was on the edge of bankruptcy, with a desperate need of a big hit, and Coppola, who was 31, wanted to film a script from Mario Puzo which he reworked himself so that it would be set back in the 40s in New York, where he also fought so hard to shoot in. In addition to that, he wanted Marlon Brando to play the main role, after he hadn't been in a hit film in years, and was not well received in the eyes of studio executives. Brando would famously win an Oscar for the role in that film, and send Sacheen Littlefeather, an Apache activist for Native American rights, as a way to protest for Hollywood's portrayal of Native Americans.
As of now, there is no word on who will play the parts of any of the actors in the film, but it looks like the story will focus on the infamous clashes between the young and aspiring filmmaker, and a studio chief who needed a big hit to avoid an economical disaster. The rest is now history, as they say, with The Godfather being now one of the most influential movies of all time, the flagship of 70s cinema, and in the opinion of many experts from the industry, the best movie ever made.
Additionally, the movie was both a financial and critical success, making almost $250 million worldwide on a $6 million budget, and earning 3 Academy Awards out of 11 nominations – for Best Picture, Best Actor (Marlon Brando), and Best Writing, Screenplay Based on Material from Another Medium.
This is the second project about the making of The Godfather in development, as Paramount+ is preparing a docuseries to premiere before the end of the year. It also is the second film in early development about the making of a very influential 70s movie, as Ben Affleck is in preproduction for a movie about the making of Chinatown.
Personally, I think this is one of the most exciting pieces of news we've gotten in a while. Not only is The Godfather in my top 10 of all time, but I also think it's simply a perfect script. And there aren't a lot of them, in my opinion. We've been hearing for years stories about the behind-the-scenes drama that took place before making the movie, and also while the movie was being made, and I cannot wait to see them play out, and also learn about many others we haven't heard yet, as I hope this movie goes deep into what happened. The synopsis itself is enough to get my blood pumping: a movie about a filmmaker who dreams to make a movie of his own against a studio head who wants a big money-maker. It writes itself, and I cannot wait to see what comes out of this.
Barry Levinson, who will direct the project, told Deadline:
"Out of the madness of production, and against all odds, a classic film happened."
Also, the master himself has endorsed the project. Coppola has given his thumbs-up, saying:
"Any movie that Barry Levinson makes about anything, will be interesting and worthwhile!"
Miguel Fernández is a Spanish student that has movies as his second passion in life. His favorite movie of all time is The Lord of the Rings, but he is also a huge Star Wars fan. However, fantasy movies are not his only cup of tea, as authors like Scorsese, Fincher, Kubrick or Hitchcock have been an obsession for him since he started to understand the language of filmmaking. He is that guy who will watch a black and white movie, just because it is in black and white.