'Doctor Strange in the Multiverse of Madness' Will Start Filming Soon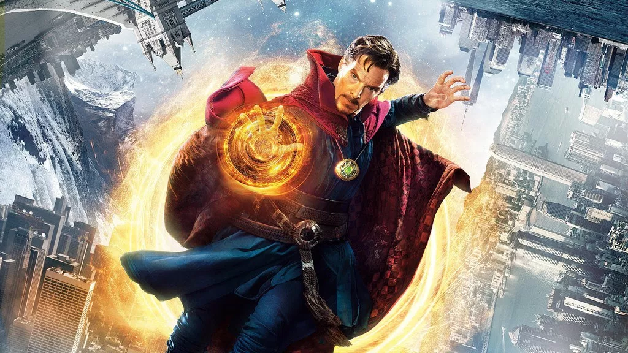 Benedict Cumberbatch has revealed that Doctor Strange in the Multiverse of Madness will begin shooting sometime around Halloween.
In an interview with WatchTime India, Cumberbatch revealed that he is currently working on the sequel:
I'm in pre-production with the second "Doctor Strange" film, which is very exciting. We will start filming in late October or early November.
That falls in line with the film's new release date of March 25, 2022, though it remains to be seen if principal photography will go uninterrupted. Doctor Strange in the Multiverse of Madness will be filming in the UK, which is currently bracing itself for a second wave of COVID-19. The Batman is also filming in the UK, and had to be suspended for two weeks after Robert Pattinson caught the virus.
The Doctor Strange sequel looks to be a very important film for Phase 4 of the Marvel Cinematic Universe. Cumberbatch will be joined by Chiwetel Ejiofor and Benedict Wong, reprising their roles as Mordo and Wong respectively, but they will also be joined by Elizabeth Olsen as Wanda Maximoff. The film is said to be closely tied with the upcoming WandaVision Disney+ series, which might explain how Strange gets tangled up in the multiverse in the first place.
The film is apparently set to tie in with the next Spider-Man film as well, with Jamie Foxx apparently in final talks to reprise his role as Electro from 2014's The Amazing Spider-Man 2. It's possible that Doctor Strange's adventures in the multiverse could provide a way to integrate the character into the MCU.
This would line up with Paul Bettany's recent comments that the MCU is only going to get "more and more bonkers" in the coming years:
It gets more and more bonkers. https://t.co/sxc7daqffw

— Paul Bettany (@Paul_Bettany) September 22, 2020
If Doctor Strange in the Multiverse of Madness can reintroduce a character from a film as poorly received as Andrew Garfield's Spidey sequel, imagine what else it could bring to the table for the larger Marvel Cinematic Universe.