Conan the Barbarian TV Series in the Works at Netflix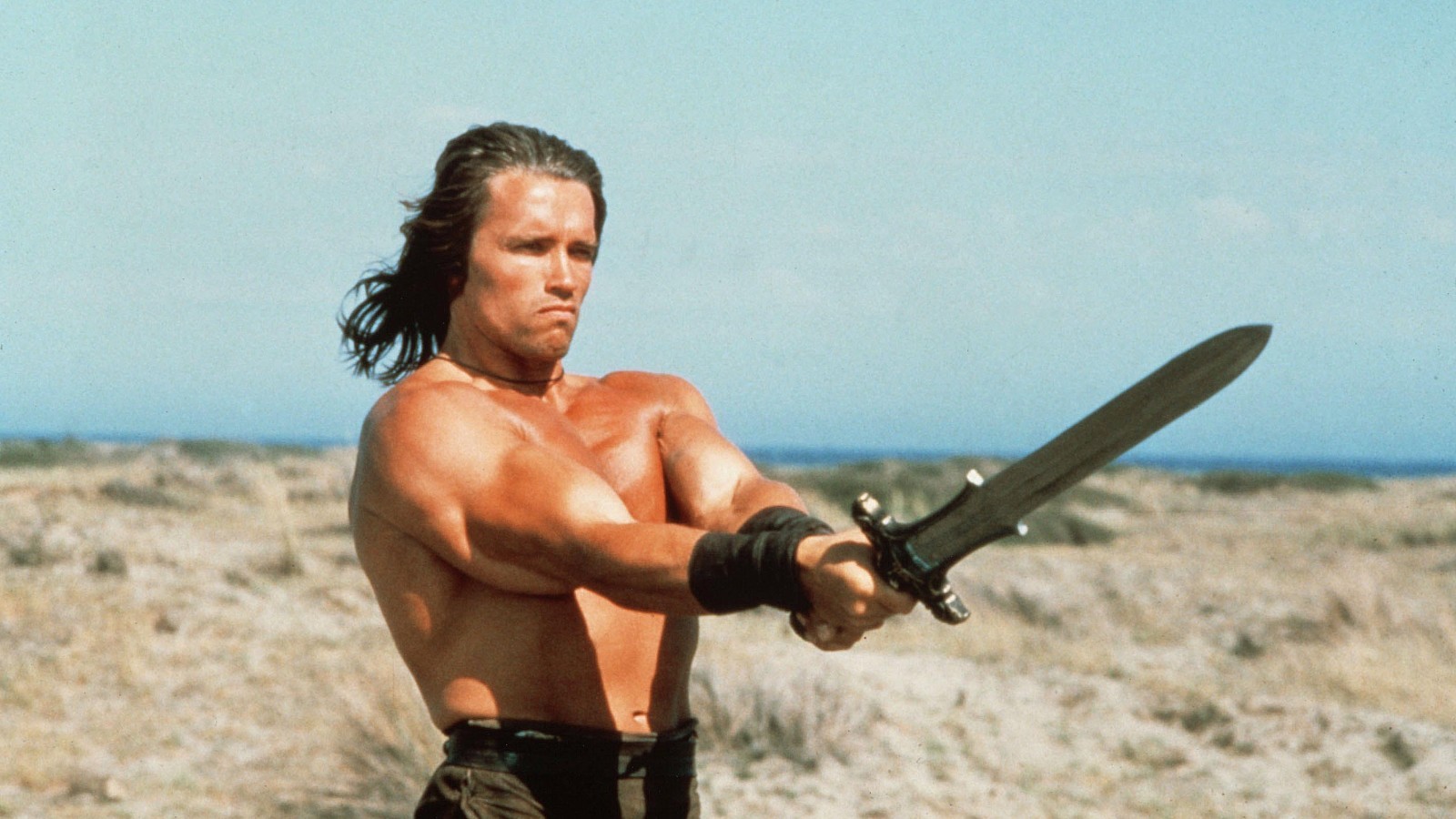 Conan is coming to Netflix very soon.
According to Deadline, Netflix has acquired the rights to develop film and TV projects, both live-action and animated, based on characters and stories from the Conan literary library. The first consequence of the deal between Netflix and Conan Properties International is the start of development in an epic live-action series based on Conan the Barbarian.
Conan was created by writer Robert E. Howard in a series of short stories first published in 1932 in the Weird Tales magazine. They were one of the forefathers of the sword and sorcery subgenre. Since then, it has become a recognizable IP all across the globe, having inspired three feature films, over a thousand comic books, over a hundred novels, several video games, two television series, and more.
The three feature films include Conan the Barbarian, which launched Arnold Schwarzenegger into the Hollywood stratosphere in 1982, and its sequel, Conan the Destroyer, as well as the 2011 reboot, in which Jason Momoa played the titular role.
Netflix is currently looking for a writer/showrunner for the upcoming series, as well as a director. Fredrik Malmberg and Mark Wheeler will executive produce the project for Pathfinder Media.
This is yet another installment in the strategy Netflix is following lately, which consists of acquiring the rights to globally-recognizable IPs to take as much advantage of them as possible. This is also the case of the upcoming Chronicles of Narnia TV project they are developing, as well as the Avatar: The Last Airbender series they have in the works, which was the focus of a big controversy over the summer. The streaming platform also acquired the rights to all comics in the Millarworld library, which they haven't begun exploiting yet.
We'll have to wait to see how this bold strategy turns out for them in the landscape of the streaming wars, in which they are competing against other giant companies like Disney, which owns Star Wars and Marvel; Amazon, which owns the rights to The Lord of the Rings; or Apple, which is not holding back when it comes to investing in entertainment, and has the largest financial support of all its competitors.
Miguel Fernández is a Spanish student that has movies as his second passion in life. His favorite movie of all time is The Lord of the Rings, but he is also a huge Star Wars fan. However, fantasy movies are not his only cup of tea, as authors like Scorsese, Fincher, Kubrick or Hitchcock have been an obsession for him since he started to understand the language of filmmaking. He is that guy who will watch a black and white movie, just because it is in black and white.