'The Matrix 4' Will Reload Agent Johnson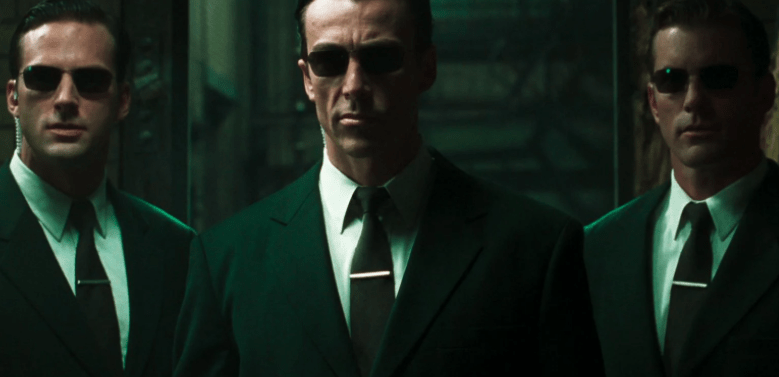 In The Matrix 4, our heroes are gonna need guns. Lots of guns.
Deadline reported the news yesterday that professional stuntman and actor Daniel Bernhardt is joining The Matrix 4 as Agent Johnson, a role he played in 2003's Matrix Reloaded and the video game Enter the Matrix. He also appeared in the first John Wick and Atomic Blonde, films directed by stunt coordinators Chad Stahelski and David Leitch, who have a history of collaboration with the Wachowskis.
Hugo Weaving was set to join the film before negotiations fell off due to scheduling conflicts. He was supposed to shoot for almost four months, so his part wasn't small. With Agent Smith out of the equation, I wonder if the other agents will have a diminished role too. As of today, there is no word on whether Bernhardt's part will be large or small. They could have even rewritten the movie to make Agent Johnson fill in the shoes of Agent Smith somehow. Matrix veterans Keanu Reeves, Carrie-Anne Moss, Jada Pinkett Smith, and (reportedly) Lambert Wilson are back.
Joining the OG cast are Priyanka Chopra, Jessica Henwick, Neil Patrick Harris, Toby Onwumere, Brian J. Smith, Eréndira Ibarra, Andrew Caldwell, Yahya Abdul-Mateen II, and Ellen Hollman. Lana Wachowski is directing from a script written by herself, Sense8 scribe Aleksandar Hemon, and famous novelist David Mitchell.
Following a delay due to the COVID-19 situation and a scrambled release schedule, The Matrix 4 was pushed a whole year and will now release on April 1, 2022. It resumed production in late June.
Francisco J. Ruiz is that guy who has watched Jurassic Park a thousand times and loves Star Wars. His hunger for movies is only matched by his love for video games. He graduated in English Studies from the University of Malaga, in Spain. As he continues to write about what he enjoys (and doesn't), he's studying for a master's degree and working on becoming a teacher.