'Avatar 2' Filming Done, 'Avatar 3' Will Follow Shortly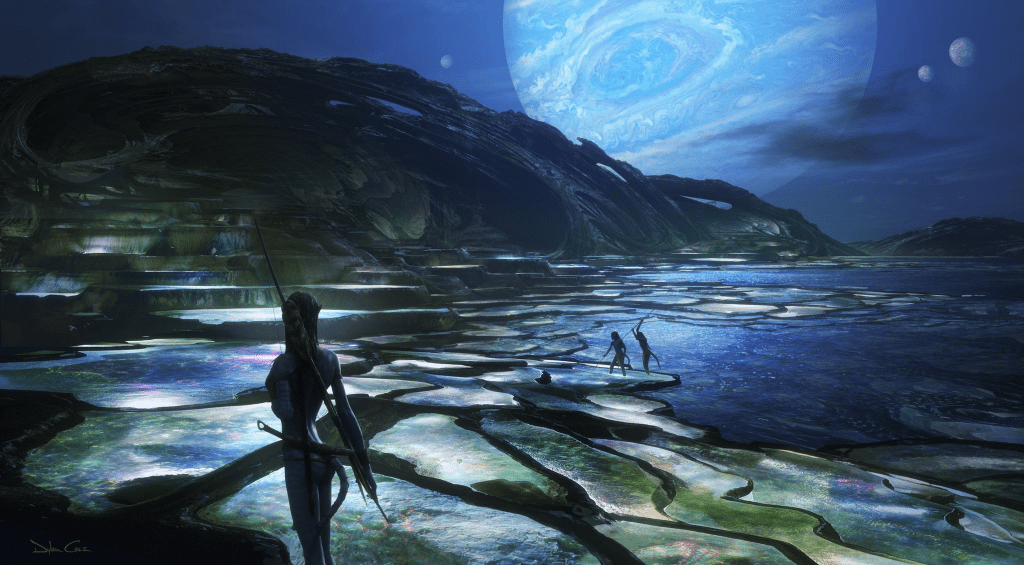 The massive Avatar sequels are finally hitting their main milestones.
Pandora is a bit closer now, it seems. After countless delays and bumps, at least the first two (out of four) Avatar sequels are good to go into the editing room and post-production labs.
Speaking with Arnold Schwarzenegger during the Austrian World Summit, director James Cameron revealed the first set of sequels have almost finished shooting. Avatar: The Way of Water is 100% done now, and Avatar: The Seed Bearer is supposedly close to 95% completion. The first one is expected to release on December 16, 2022, following another full-year delay due to the COVID-19 pandemic.
Of course, this is just one step in the gargantuan process of bringing the sci-fi extravaganzas to the big screen, and now the time-intensive and truly exhausting work begins for Cameron and his crew.
If Disney sticks to their planned "Avatar – Star Wars – Avatar – Star Wars – and so on" schedule starting Christmas 2022, the third Avatar should hit in 2024. I'll believe this when I see an official teaser for The Way of Water, but I've been ready for more since December 18, 2009.
Francisco J. Ruiz is that guy who has watched Jurassic Park a thousand times and loves Star Wars. His hunger for movies is only matched by his love for video games. He graduated in English Studies from the University of Malaga, in Spain. As he keeps writing about what he enjoys (and doesn't) for websites all over, he's continuing his studies.