HBO Max's 'Justice League' Do-Over Could Cost $70M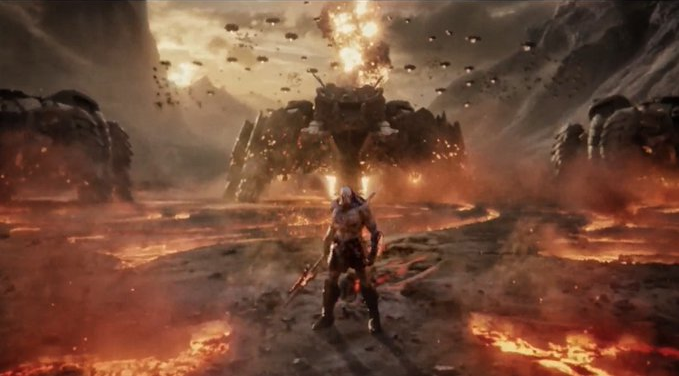 Justice League was a $300M gamble at the box office that ultimately lost Warner Brothers about $60M or so. Now, it seems like the forthcoming director's cut may have a budget $10M more than the movie's initial losses, making the expanded director's cut a different kind of gamble for HBO Max.
Yesterday, we got word that not only would Zack Snyder's Justice League get a week or so of additional photography, but it would also reunite several members of the ensemble cast in new scenes, with the confirmed cast members returning including the likes of Henry Cavill (Superman), Ben Affleck (Batman), Gal Gadot (Wonder Woman), and Cyborg (Ray Fisher). It was initially reported that the costs to complete the film would be roughly $20M to $30M – which would be reasonable to complete the visual effects work on all the deleted scenes that were to be reinstated – but the most recent report has indicated that even more work needs to be done than previously realized. According to The Wrap, that new work isn't going to be cheap. A total of $70M has been allotted for Zack Snyder's Justice League, which will reportedly go to scenes that will allow the narrative to fit more snugly into an episodic format. It's not clear if these scenes that are being filmed will also be present when the four-episode miniseries is converted into a ridiculously long film, but considering that this is going to be about half an hour longer than the original director's cut, that might not be too surprising. After all, one executive did warn us that $30M was lowballing the estimates for the costs on the movie.
As it stands, this is a pretty expensive investment for HBO Max, a service which hasn't quite found its footing yet in a crowded market of streamers. The hope is that the movie, which has been long requested by fans, will draw lots of eyes to the service and pick up some long-time subscribers. But while he direct-to-consumer platform serves as a solid means to ensure that Warner Brothers doesn't have to share transactional money with other parties, selling the movie to a general audience that didn't pay enough attention to it the first time around will be the film's biggest challenge. For this version to break even on a $70M budget, HBO Max needs to secure around 4,660,000 $15 subscribers worldwide to watch the movie; those that stick around longer will ensure that the move is profitable for the streaming service, which is where releasing bonus features (like a recut that will turn the miniseries into a double-length feature film and a black-and-white version) could be beneficial for keeping people around past a series of four weekly releases.
Zack Snyder's Justice League will release on HBO Max sometime in 2021. The film will initially be released as a four-episode miniseries, with each episode being an hour apiece. The film will subsequently be recut into one long film. In addition, Snyder claims that he's considering making a black-and-white edit of the movie.

Grant Davis is a freelance writer who has covered entertainment news for more than four years. His articles have frequently appeared in Star Wars News Net as well as as other entertainment-related websites. As someone who grew up on Star Wars and comic book movies, he's completely thrilled with the current era of genre entertainment.