Disney Shifts Movie Release Dates, Including 'Black Widow', 'Shang-Chi', And 'Eternals'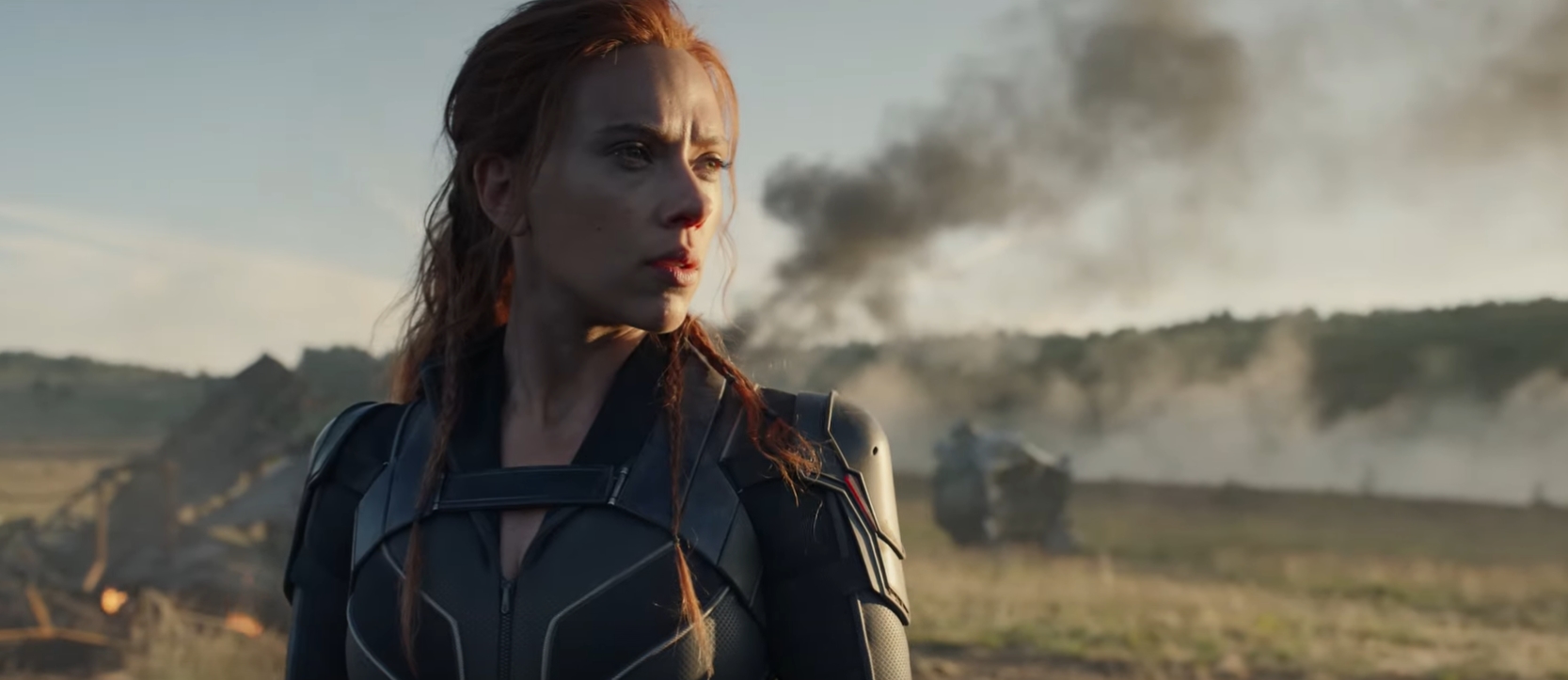 We've known for a while this was coming, but now it's official: Black Widow is not making its current November 6, 2020 release date and will have to be pushed back, along with several other movies under Disney's various labels.
Disney has finally decided to push back Black Widow to May 7, 2021. As a consequence, they have delayed the entire Marvel Cinematic Universe schedule; now, Shang-Chi and the Legend of the Ten Rings opens on July 9, 2021 and Eternals opens on November 5, 2021. There had been some speculation that Black Widow would be joining Mulan as a Premier Access offering on Disney+, but mixed messages on the revenue brought in by the film has likely factored into Disney's decision to take their chances and wait until people can actually see movies in theaters. As such, don't be shocked if the COVID-19 situation gets much worse (as it's probably going to) and they have to push the movies back yet again. For the time being, fans will have to make do with WandaVision, 2020's sole Marvel Cinematic Universe offering. Disney+ seems like it's going to be the go-to place for MCU content as the world seeks to get the pandemic under control, which could prove to be a benefit to Disney's plans to get into streaming, as it seems likely that The Falcon and the Winter Soldier, Loki, What If…?, and Hawkeye will arrive on the service in 2021, possibly along with Ms. Marvel.
In addition, Disney has revealed that several of their films released under 20th Century Studios will be pushed back as well. Death on the Nile has shifted from October 23, 2020 to December 18, 2020, while West Side Story, originally slated for December 18, 2020, will now open on December 10, 2021, and Deep Water moves from November 13, 2020 to August 13, 2021. One movie that Disney did not announce a new release date for was for Pixar's Soul, which has been speculated to make a move to Disney+. The film is currently set to release on November 20, 2020, but it remains to be seen if the film's release date (or platform) will shift again. Disney also moved the 20th Century Studios movie The Empty Man forward to the now-vacant October 23, 2020 release date instead of the original December window that had been planned.
The underperformance of Tenet has obviously been a big reason for these delays, as that movie was seen as the litmus test for the rest of the movies scheduled to come out this Autumn. Shockingly, playing movies in 25% capacity (and not even filling those seats) has not resulted in a total rebound for the movie industry as some had planned, and it may have even harmed theater chains that reopened in anticipation of Tenet and a slew of other blockbusters. Nonetheless, the movie seems to be "legging out" – for lack of a better term – from weekend to weekend, although it seems highly likely that the movie would have found much greater success if Warner Bros. had just waited until after the pandemic to release the film. In any case, theaters are not in an enviable position right now, and we wish the best for them and other struggling businesses in this time.
The future of the Marvel Cinematic Universe includes the films Black Widow, The Eternals, Shang-Chi and the Legend of the Ten Rings, Spider-Man 3, Doctor Strange in the Multiverse of Madness, Thor: Love and Thunder, Black Panther 2, Captain Marvel 2, Guardians of the Galaxy Vol. 3, Ant-Man 3, and reboots of the Blade, Deadpool, Fantastic Four, and X-Men franchises. Another Avengers movie is also likely, but will be a ways off. In addition to the aforementioned movies, there are eight Marvel Studios shows confirmed for the Disney+ lineup: WandaVision, The Falcon and the Winter Soldier, Loki, What If…?, Hawkeye, Ms. Marvel, Moon Knight, and She-Hulk.

Grant Davis is a freelance writer who has covered entertainment news for more than seven years. His articles have frequently appeared in Star Wars News Net as well as as other entertainment-related websites. As someone who grew up on Star Wars and comic book movies, he's completely thrilled with the current era of genre entertainment.