The Latest PS5 Showcase Left Gamers Impressed and Confused at the Same Time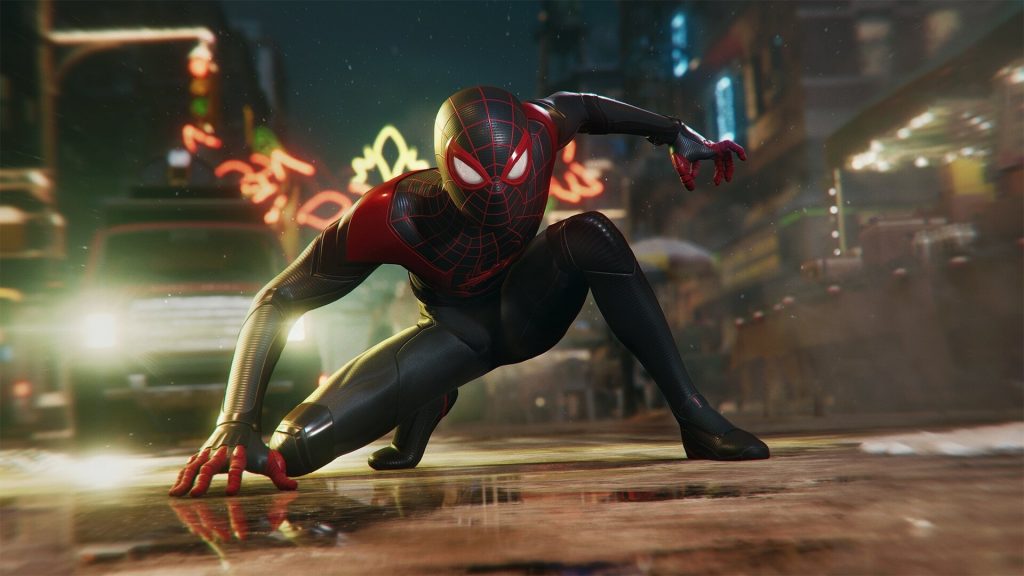 Sony's Wednesday showing was strong but ultimately ineffective.
This atypical summer has been packed with (online) gaming events that tried to replace E3, Gamescom, and other traditional celebrations. Unsurprisingly, it has also been defined by the latest arms race between Microsoft and Sony. Only two days will separate Xbox Series S/X and PS5's launch dates (November 10 and 12, respectively), and now we know all the big details about the next-gen consoles.
Following the launch specifics for the new pieces of Xbox hardware, Sony offered last Wednesday a new look at upcoming PS5 game releases and finally unveiled the price of their new console:
As expected, the regular PS5 will cost $499, the same as Xbox Series X, but PS5 Digital Edition's surprising $399 price point is a huge win for Sony. Basically, you are getting high-end performance at a significantly lower price. Microsoft's Series S is only $299, but that version of their next-gen hardware is a weaker console aimed at less demanding players. Sony is offering here the regular, full-power experience sans disc drive for $100 less. If you don't care about physical games anymore and already have a Blu-ray player, this is a great deal.
The showcase itself put the focus on the games and followed on July's satisfying event, which ended on a high note with the reveal of Horizon: Forbidden West.
The rumors were true: the main Final Fantasy series is back with Final Fantasy XVI, an entry that is being produced by Final Fantasy XIV's Naoki Yoshida and directed by The Last Remnant's Hiroshi Takai. As custom dictates, the world, story, and characters are completely new, with only a few details and elements linking the different chapters of Final Fantasy. This installment looks somewhat darker and bloodier, and the combat seems punchier. In spite of all the differences, crystals are, of course, relevant to the story. The game will be a PS5 console exclusive, but a PC version is expected too.
Spider-Man: Miles Morales got a gameplay demo that offered a proper look at Miles' unique abilities and the game's shinier look. The Tinkerer is also making an appearance as one of the main villains. Now comes the confusing part: Miles Morales includes an update of 2018's Spider-Man… only if you pay $20 more for its Ultimate Edition, which will set you back $70. Funnily enough, the PS4 version of Miles Morales (yes, turns out it's not a PS5 exclusive) will upgrade to PS5 for free. But no, you're not getting a free Spider-Man upgrade. Anyhow, Miles Morales will release on November 12 and is expected to be a smaller, more contained open-world experience than its predecessor.
Bad timing aside, the long-gestating Hogwarts Legacy looks gorgeous and everything Potterheads could hope for. It's an open-world, Hogwarts-set RPG that will let players live their own Wizarding World experience starting sometime in 2021. Avalanche Software, the studio behind the now-defunct Disney Infinity, is developing the game. Warner Bros. Games has also confirmed the game is fully cross-gen and will be available for PS5, PS4, Xbox Series X/S, Xbox One, and PC.
Other third-party studios debuted new looks at their upcoming (multi-platform) titles too:
Call of Duty: Black Ops – Cold War hits on November 13, and this new gameplay demo takes fans into an explosive portion of its campaign. Eat your heart out, Michael Bay.
The new trailer for Resident Evil VIIIage focuses on the storytelling and offers a new look at its stylish visuals. The art direction is looking superb!
Deathloop's latest trailer teaches players how to kill two birds with one stone. Following a delay, Arkane's latest killing spree is aiming for a Q2 2021 release.
Last year's Devil May Cry 5 is getting a Special Edition featuring fan-favorite character Vergil and all sorts of enhancements for next-gen hardware.
Oddworld: Soulstorm is looking odd. And that's a good thing. Its latest trailer is a riot and promises many, many dead Mudokons. Ouch!
The Five Nights at Freddy's franchise isn't going anywhere anytime soon, and Security Breach's teaser trailer is as cryptic as die-hard fans expected.
Next stop: Boletaria. The remake of Demon's Souls looks incredibly crisp and smooth. Following a short-lived piece of text that claimed it was launching on PC as well, Sony clarified this is PS5's big launch day exclusive.
After a short trailer for Fortnite's PS5 version, which will be available at launch, Sony announced the PlayStation Plus Collection, a library of must-play PS4 titles adapted to PS5 which will be included in the PS+ subscription at no additional cost. The selection goes beyond first-party titles, including games such as Batman: Arkham Knight or Monster Hunter: World. This is a nice little gift for players who missed the PS4 generation, but it's also an extra push of available-at-launch content for everyone who pays for PlayStation's online services.
Of course, Sony left us with one last surprise: a sequel to 2018's excellent God of War. It teases a strong focus on Ragnarok, a series of apocalyptic events in Norse mythology, and the title might even be God of War: Ragnarok, but we'll have to wait and see… until 2021. Yes, this is arriving waaaay earlier than anyone expected. I wouldn't be surprised if it got delayed to 2022, but this means the folks at Santa Monica have been hard at work since the release of the previous installment.
All in all, this showcase felt strong and exciting, but it also left most people wondering about important matters such as:
Backwards compatibility, which is only for PS4 games and currently undefined; 99% of PS4 titles are said to be playable on PS5, but… how many of them are getting next-gen enhancements (free or paid)?
The price jump in first-party titles, which will go up to $70 because "making games is becoming increasingly expensive." Translation: "We (the executives) want bigger paychecks, and developers will still be treated like shit." Expect other AAA publishers to follow suit.
PlayStation Now, Sony's premium game streaming service, doesn't appear to be a priority. It pales in comparison to Game Pass, and it should be part of the PS+ subscription or die out.
Horizon 2, Miles Morales, and Sackboy are also coming to PS4. Where are the system sellers beyond Demon's Souls (which is a remake)? Does it even make sense to make the jump to PS5 before the next God of War hits?
Francisco J. Ruiz is that guy who has watched Jurassic Park a thousand times and loves Star Wars. His hunger for movies is only matched by his love for video games. He graduated in English Studies from the University of Malaga, in Spain. As he keeps writing about what he enjoys (and doesn't) for websites all over, he's continuing his studies.