'Nomadland' Wins at Venice, Kicks off the Festival Season
Chloé Zhao's latest movie has just received the Golden Lion at an unprecedented edition of the Venice Film Festival.
Frances McDormand stars in the movie as an itinerant widow traveling across America. Nomadland received the loudest applause of any film at the festival after it premiered on Friday, and it suddenly became the front-runner to win the top prize at the festival. Neither McDormand nor Zhao were able to travel to Italy to receive the award, so they accepted it remotely from the Rose Bowl in Los Angeles.
This is the first time since Sofia Coppola won in 2010 with Somewhere that a female filmmaker has won the Golden Lion at the festival, and the first time since Mira Nair's Monsoon Wedding that a woman of color has done it. Nearly half of the films in competition were directed by female filmmakers, a record number which Blanchett's jury was most likely not going to overlook.
What this means for the Oscar race this year remains to be seen, but expectations are through the roof at this point, with Zhao being en route to become the first woman of color to receive a Best Director nomination. At this point, we should take it with a grain of salt, because let's remember that next year the Oscars are happening at the end of April (at least as of today), so it's going to be interesting to see if the Festival darlings from this year are able to maintain the buzz for eight months.
For now, if we look at past editions, we could be standing before one of the frontrunners for Best Picture, as well as a guaranteed nomination for Best Director. In 2017, Venice awarded Guillermo del Toro's Shape of Water its top prize, and that movie went on to win the two biggest awards at the Oscars six months later. The year after that, Roma took home the Golden Lion and was the frontrunner to win Best Picture (until Green Book did, of course). Last year, Venice's winner was Todd Phillips' Joker, which also got nominated for Best Picture and Best Director.
The Silver Lion, also known as the Grand Jury Prize, was awarded to Michel Franco's Nueva Orden (New Order), which is about a high-society wedding being interrupted by some uninvited guests. It stars Dario Yazbek Bernal, Patricia Bernal, and Diego Boneta, among others.
Kiyoshi Kurosawa won the Best Director award for his film Spy No Tsuma (Wife of a Spy), a period piece that follows a man leaving his wife behind to travel to Manchuria, where he will witness an act of barbarism. After that, his actions lead to jealousy, misunderstandings, and legal problems for his wife. It stars Yû Aoi and Issey Takahashi as wife and husband, respectively.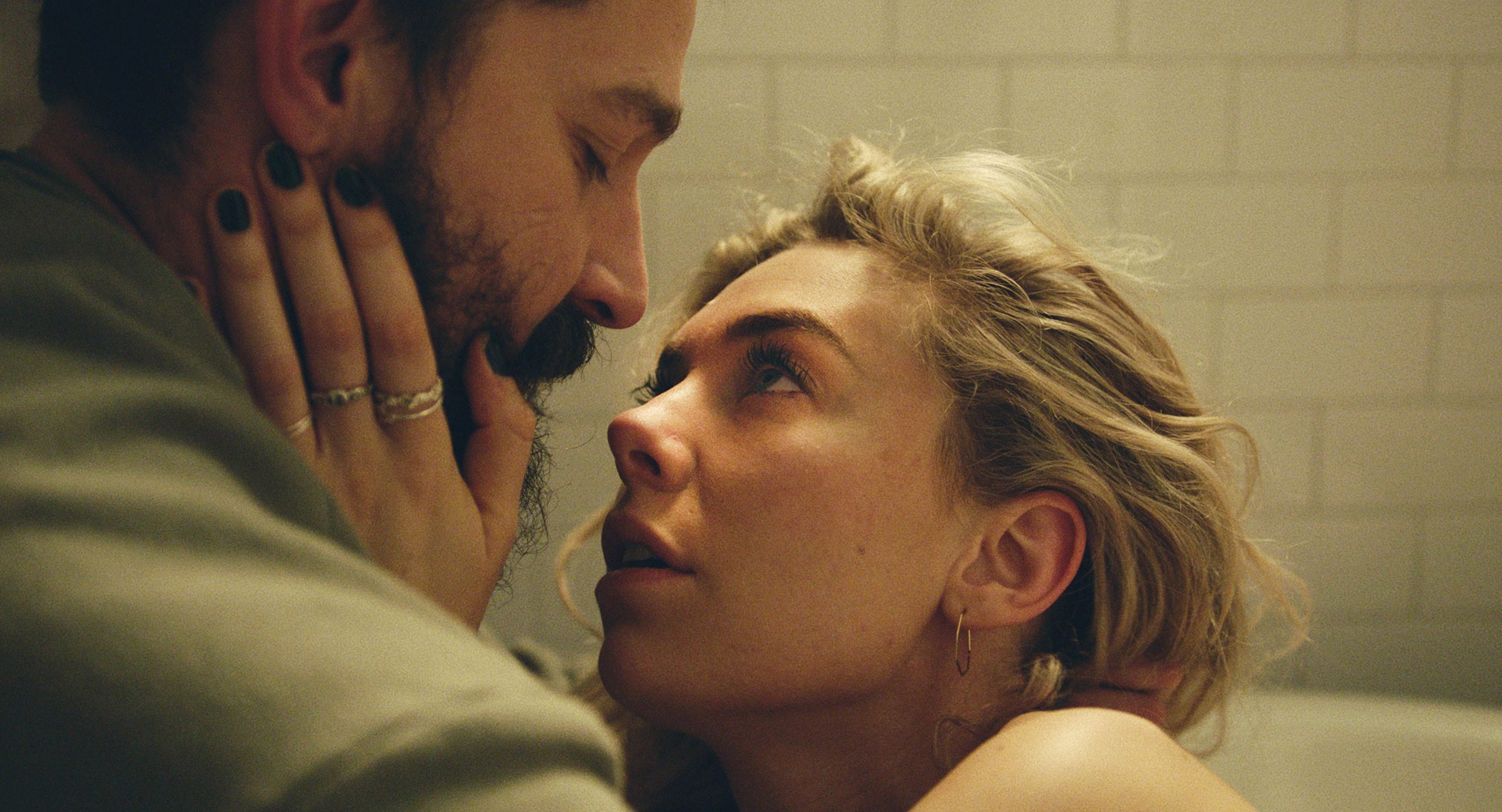 Vanessa Kirby was awarded the Best Actress award for her performance in Pieces of a Woman (from director Kornél Mundruczó), in which she played a mother coming to terms with her recent stillbirth. The Emmy-nominated actress for her work in The Crown also left the highest of impressions for her performance in Mona Fastvold's The World to Come, another competing film, in which she played a 19th-century farm wife who falls for a female neighbor.
Pierfrancesco Favino won the Best Actor prize for his work in Padrenostro, directed by Claudio Noce, in which he plays a man that got almost killed in an assassination attempt during the so-called "Years of Lead" in Italy, a period full of terrorist attacks from the late 1960s to the late 80s. Favino's character is the father of a 10-year-old who witnessed the attack and befriends another boy in the same town.
Finally, Chaitanya Tamhane won the Best Screenplay award for The Disciple, which he also directed. The movie is an examination of India's classical music through the eyes of a protagonist who has dedicated his life to it.
The 77th edition of the Venice Film Festival had the following Jury, chaired by Cate Blanchett: Matt Dillon, Veronika Franz, Joanna Hogg, Nicola Lagioia, Christian Petzold, and Ludivine Sagnier. It had a total of 18 films in competition.
Here is the full list of winners:
GOLDEN LION for Best Film to:
NOMADLAND
by Chloé Zhao (USA)
SILVER LION – GRAND JURY PRIZE to:
NUEVO ORDEN (NEW ORDER)
by Michel Franco (Mexico, France)
SILVER LION – AWARD FOR BEST DIRECTOR to:
Kiyoshi Kurosawa
for the film SPY NO TSUMA (WIFE OF A SPY) (Japan)
SPECIAL JURY PRIZE to:
DOROGIE TOVARISCHI! (DEAR COMRADES!)
by Andrei Konchalovsky (Russia)
AWARD FOR BEST SCREENPLAY to:
Chaitanya Tamhane
for the film THE DISCIPLE (India)
COPPA VOLPI for Best Actress:
Vanessa Kirby
in the film PIECES OF A WOMAN by Kornél Mundruczó (Canada, Hungary)
COPPA VOLPI for Best Actor:
Pierfrancesco Favino
in the film PADRENOSTRO by Claudio Noce (Italy)
MARCELLO MASTROIANNI AWARD for Best Young Actor or Actress to:
Rouhollah Zamani
in the film KHORSHID (SUN CHILDREN) by Majid Majidi (Iran)
Miguel Fernández is a Spanish student that has movies as his second passion in life. His favorite movie of all time is The Lord of the Rings, but he is also a huge Star Wars fan. However, fantasy movies are not his only cup of tea, as authors like Scorsese, Fincher, Kubrick or Hitchcock have been an obsession for him since he started to understand the language of filmmaking. He is that guy who will watch a black and white movie, just because it is in black and white.