'Silk' Live-Action Series in the Works at Sony Pictures TV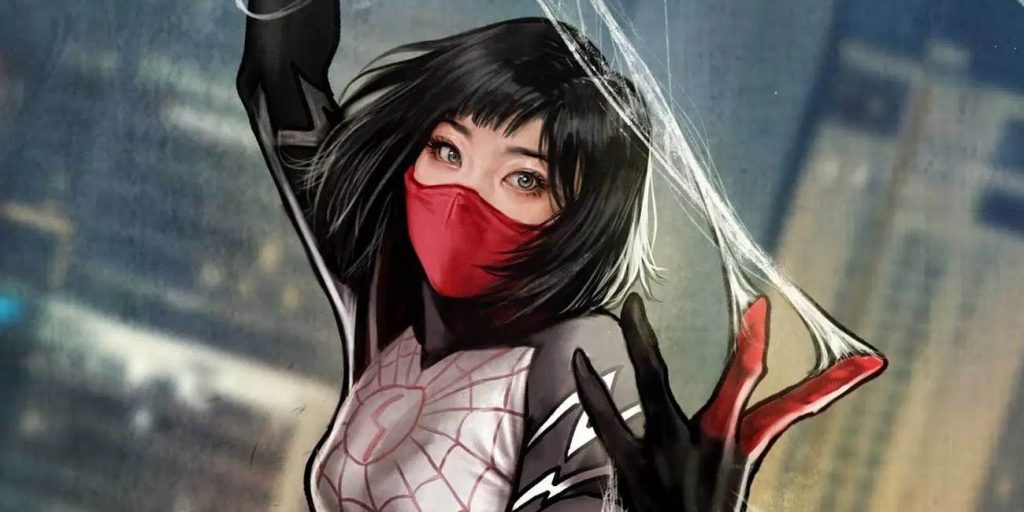 Live-action web-slinging is coming to TV…
Variety is reporting that Silk, one of the latest additions to Spider-Man's character roster, is getting a live-action TV series from Koren-American writer Lauren Moon (Good Trouble, Atypical), who is in talks to develop the show for Sony Pictures TV.
This bit of news follows a series of developments which are signaling an exponential growth of Sony's Spider-Man-less Spider-Man universe, which is a concept that still boggles my mind.
Silk first appeared in the first number of 2014's The Amazing Spider-Man (not the film). Like Peter Parker, Cindy Moon was bitten by a radioactive spider, which gave her a set of powers similar to Spider-Man's.
The character already made live-action appearances in 2017's Spider-Man: Homecoming and 2018's Avengers: Infinity War as a student of Parker's Midtown School of Science and Technology. Sony might not need to recast Cindy, as TV veteran Tiffany Espensen played the role. Of course, this depends on whether Sony's Marvel Universe actually has a connection to Marvel's MCU or not, which is still unclear despite Sony teasing a cameo from Michael Keaton's Vulture in next year's Morbius.
Phil Lord and Chris Miller are serving as executive producers under their Lord Miller production banner along with former Sony Pictures Entertainment head Amy Pascal. Sources also indicate that Amazon is in talks to acquire the project, along with other potential Marvel series based on characters controlled by Sony.
Francisco J. Ruiz is that guy who has watched Jurassic Park a thousand times and loves Star Wars. His hunger for movies is only matched by his love for video games. He graduated in English Studies from the University of Malaga, in Spain. As he continues to write about what he enjoys (and doesn't), he's studying for a master's degree and working on becoming a teacher.