PTA's New Film Boasts a Surprising Cast Led by Philip Seymour Hoffman's Son Cooper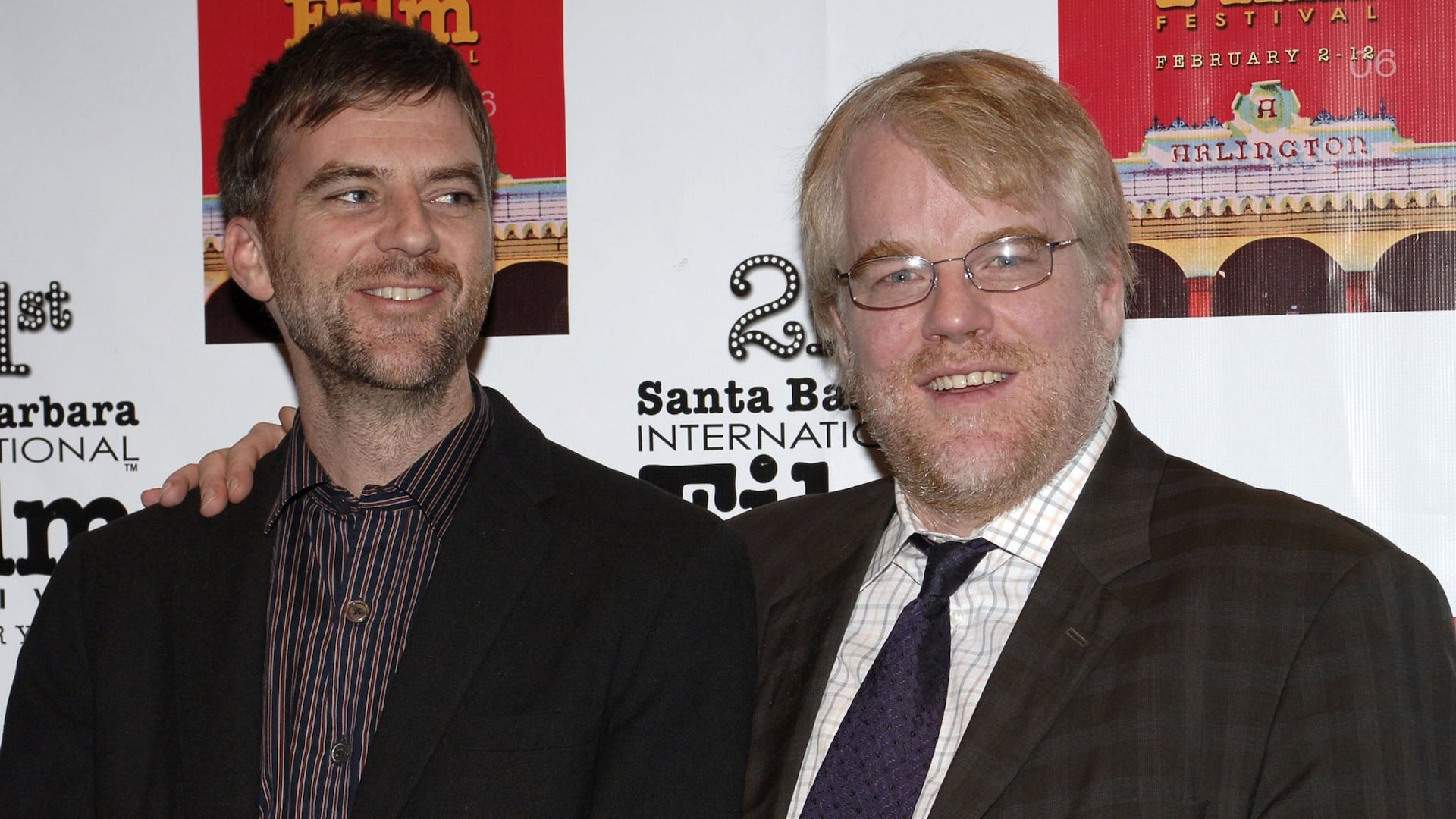 Things are certainly shaping up for PTA's upcoming project. More cast members have been revealed, and it's clear the auteur has picked some unexpected talent.
Once Bradley Cooper signed on for Paul Thomas Anderson's newest film, Hollywood started buzzing with excitement over the production. The 1970s drama is now shooting under the bizarre working title Soggy Bottom (and if Phantom Thread is any indication, that title just might stick). Several behind the scenes photos have leaked from the San Fernando set, with Cooper taking center stage as a John Peters-like film producer: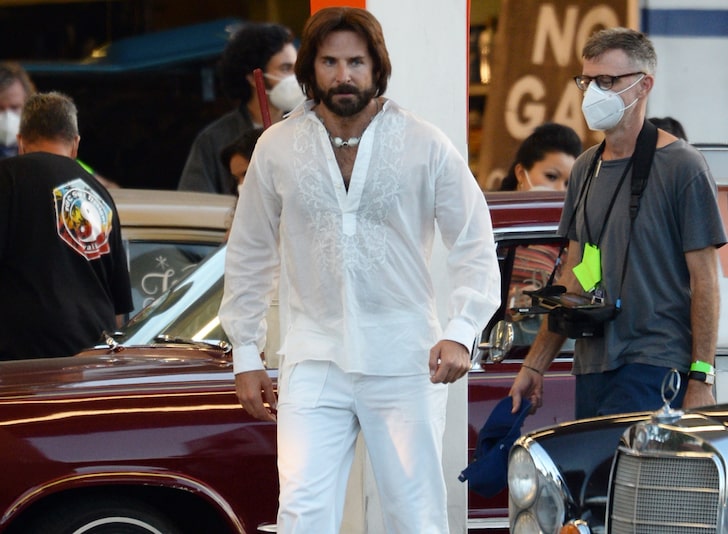 Cooper is looking absolutely fabulous in this epic costume, but the photos have also revealed a slew of surprising new cast members.
First up: Uncut Gems and Good Time co-director Benny Safdie. Eagle-eyed fans pouring over the photos noticed his image on a poster in the background in one of the shots, and apparently it's not just an easter egg.
BENNY SAFDIE IN THE NEW PTA MOVIE WHAT pic.twitter.com/1IxMhAdEVF

— mio (@miovies) August 30, 2020
Collider is reporting that Safdie will portray a politician named Wachs, who is inspired by larger-than-life LA City Councilman Joel Wachs. Anyone who has seen Good Time will know that Safdie is no stranger to jumping in front of the camera, so his presence will no doubt be a treat for cinephiles everywhere.
Also starring in the movie is Alana Haim, known for playing guitar, keyboard, and singing in the popular indie band HAIM with her older sisters. PTA has worked with her countless times before, having directed several of the band's music videos. Alana is an incredibly talented addition to the cast, even if she hasn't quite acted in a mainstream movie yet. Just take a look at this video for 'Little of Your Love', a Boogie Nights-esque joyride in which Alana lights up the screen around the 1:34 mark:
But perhaps the most surprising bit of casting is for the lead role in the film, a high school student who dreams of becoming an actor. After much speculation, Hollywood Reporter has confirmed that the character will be played by none other than 17-year-old Cooper Hoffman, son of the late, great, Philip Seymour Hoffman.
This comes as a touching bit of news, considering Anderson and Hoffman were such close friends and collaborators throughout the years. Hard Eight, Boogie Nights, Magnolia, Punch Drunk Love, and The Master all feature incredible performances from Hoffman, who no doubt would have continued to star in PTA's films if not for his death in 2014. Cooper's acting chops have yet to be seen, but with his father's blood in his veins and Anderson at the helm, a great performance could be right around the corner.
With this context, it's becoming more likely that this is indeed the young Cooper Hoffman sitting in a truck next to Alana Haim on set: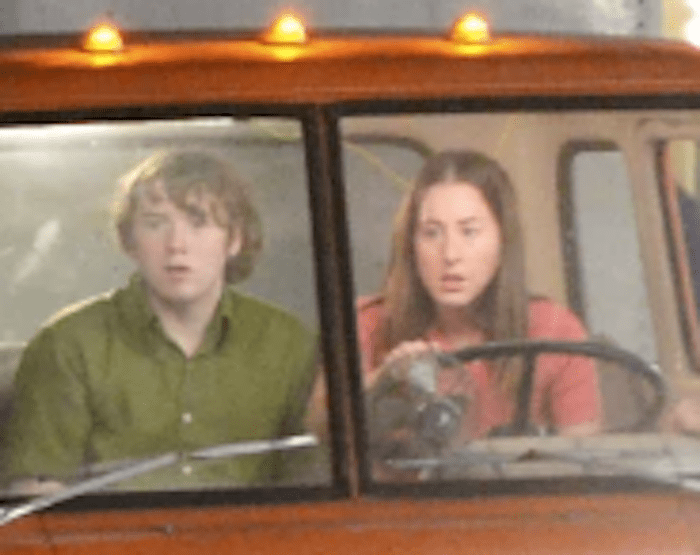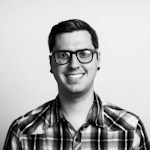 David is a video editor, stop-motion animator, freelance writer, and movie addict. He currently lives in Michigan with his wife and two dogs and can be found obsessing over director commentary tracks and collecting movie memorabilia. In addition to writing for Movie News Net and Star Wars News Net, he also hosts podcasts like The Movie News Network and The No Guff Podcast.