Review: 'Bill & Ted Face the Music' – A Most Needed Message That's Louder Than the Film
Bill & Ted Face the Music is finally here, dudes, and although the film remains in the spirit of the first two movies, it delivers a timely and most desperately needed message of peace and unity.
This will be a quick spoiler-free (or at least a spoiler-light review) to give you all a chance to see the film for yourselves.
Released both in theaters and digitally, you can enjoy Bill & Ted Face the Music in any way you feel comfortable with. With many theaters still closed near me, I opted for the latter. As I loaded up my Amazon Prime, I thought about what to expect from the third installment of the Bill & Ted series. Of course, I hoped for a film so triumphant it would rival Excellent Adventure, as well as tie a ribbon on a quaint little trilogy… but also feared it could be worse than Bogus Journey. Calm down, there are some excellent moments in that film (especially Death), but all in all it was pretty bad… even for a Bill & Ted movie.
What I got was something between the two films. There are plenty of classic themes, humor, and storyline from Excellent Adventure, but there is also plenty of "Station-like" corniness from Bogus Journey. This is not a cut on Kid Cudi. I thought how they fixed the Labyrinth-esque, muppet-like Station from Bogus Journey was a brilliant move. Death, of course, was a treat to see again.
If you are a Bill & Ted fan, you will enjoy this film on whatever level you enjoy the Bill & Ted films. But… the point of this review is to highlight the message that Face the Music delivers. It is a message that is sorely needed in the world today. It is a message of peace and unity. A message in which all peoples of this world – all races, cultures, walks of life are joined to become one and all our differences are celebrated. This contrasts with the dissension that is happening all over the world right now.
In the film, Bill and Ted need to face their destiny and face the music as they are faced with saving all the peoples of the galaxy throughout all of time… with (what we've always been told) their music. I've always imagined hearing one song so beautiful it could do nothing but unite the universe, but I was wrong. Like so many things in life, "this is not going to go the way you think". The message of unity this film presents mirrors its plot. It's not about the music, and whether you enjoy Bill & Ted Face the Music or not, it's not about the film… it's about the message.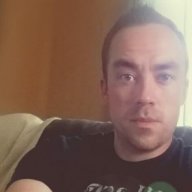 Bobby Long is a life-long fan of Star Wars, The Lord of the Rings, The Marvel Cinematic Universe, Disney and The Simpsons who spends much of his free time running through all his favorite films…again and again. He has a beautiful fiancee, a beautiful daughter, and two of the cutest doggies you'd ever seen. He is eternally grateful to MovieNewsNet for giving him the opportunity to write about his passion.