The Movie News Network – DC FanDome Breakdown PLUS Olivia Wilde, Avatar Netflix Series, and More!
On this episode of The Movie News Network, we dive into all the news from the DC FanDome! Plus, we discuss Olivia Wilde's new Spider-film at Sony, the Avatar creators leaving Netflix, and much, much more!
Writers for the site David, Miguel, and Alex assemble for this episode of the podcast. Take a listen below, or look for the show on Apple Podcasts, Spotify, or wherever you get your podcasts!
Shownotes:
Intro
News Stories (1:11)
DC Fandome News:
Quickfire News (52:40)
What We've Been Watching (1:00:16)
Miguel: Better Call Saul, Almost Famous
Alex: Project Power, Muppets Now
David: Lovecraft Country, All That Jazz
What We're Hung Up On (1:10:47)
Alex: 'Avatar' Creators Leave Netflix Adaptation
Miguel: Excitement for upcoming films
David: Netflix's marketing of 'Cuties'
Wrap Up (1:20:28)
Follow David at davidwall.tv or on Twitter, Instagram, and Letterboxd at @davis_wally
Follow Alex on Twitter at @New_macca and Instagram as @newmacca
Follow Miguel's writing here at MovieNewsNet.com
In continued support for the Black Lives Matter movement, click here for links to petitions, educational materials, and places to donate.
If you enjoyed the show, take a look at our previous episodes. Also be sure to subscribe, leave us a review, and share it with your friends. See you next time!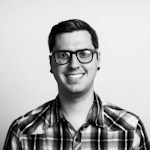 David is a video editor, stop-motion animator, freelance writer, and movie addict. He currently lives in Michigan with his wife and two dogs and can be found obsessing over director commentary tracks and collecting movie memorabilia. In addition to writing for Movie News Net and Star Wars News Net, he also hosts podcasts like The Movie News Network and The No Guff Podcast.