Kelly Marie Tran Cast as Lead in Upcoming Disney Film 'Raya and the Last Dragon'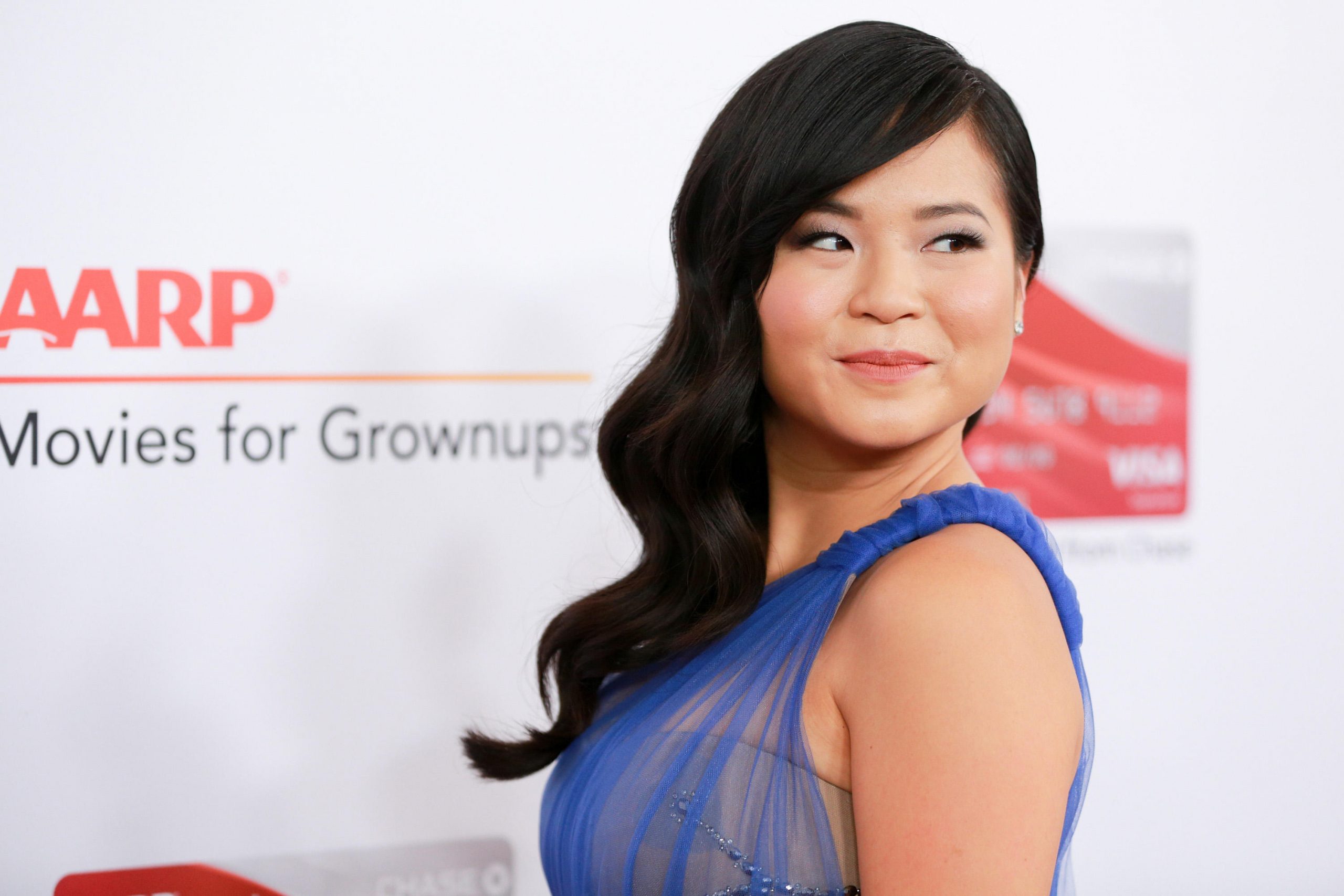 It has been revealed that Kelly Marie Tran will voice the lead character in the upcoming animated film from Disney.
Raya and the Last Dragon, the upcoming animated feature film from Disney, has cast none other than Kelly Marie Tran as the lead according to Entertainment Weekly. The film's creative process will be a very unique one, as it will be developed in various locations due to the COVID-19 pandemic. Production on the film had to be re-imagined as the virus hit around early March. Since then, the production team has worked together to create what director Don Hall says is "the most beautiful animated film I've ever seen." EW has revealed a first look image from the film:
Kelly Marie Tran, who is best known for her role as Rose in the Star Wars franchise, will be voicing the lead character of Raya in the animated feature. Alongside her will be Awkwafina, who is playing a dragon in human form named Sisu. Don Hall and Carlos López Estrada are directing, with Qui Nguyen and Adele Lim sharing writing duties. Raya and the Last Dragon will be the first animated film from Disney Studios to be inspired by Southeast Asia, as well as Kelly Marie Tran being the first Southeast Asian actress to star as lead from the studio.
In a statement to EW, Walt Disney Animation Studios' Chief Creative Officer Jennifer Lee had this to say about the directorial decision:
"As filmmakers, Don and Carlos bring a combination of animation know-how and emotional storytelling to Raya and the Last Dragon, bringing our fantasy adventure to surprising, original, and dynamic heights, they both saw the potential for this film and had a strong vision for the story, especially for our lead character, played by the wonderfully talented Kelly Marie Tran. And no small feat, directors Don and Carlos, writers Qui and Adele, and the entire crew of 400 Disney Animation artists are making this film together, while separated and working from home."
The filmmakers have nothing but high praise as Tran takes on this exciting role.
"She is Raya — just her buoyancy and her positivity, but yet there's a strength as well to Kelly and the character. We had this little dramatic moment; it was written as a few lines. And I remember her going, 'Hey, I have some ideas because this is normally how I would say this or I have some questions. Do you mind if I tried it a little bit differently?' She went for it, improvised for a minute, and had us all in tears. We changed the scene and reblocked the animation so that it would follow what Kelly did that day because she just clicked on something that was so much bigger than anything we had imagined."
Tran had this to say about her character in the film:
"She is someone who is technically a princess but I think that what's really cool about this project, about this character, specifically is that everyone's trying to flip the narrative on what it means to be a princess. Raya is totally a warrior. When she was a kid, she was excited to get her sword. And she grows up to be a really badass, gritty warrior and can really take care of herself."
The filmmakers are dedicated to creating the most accurate representation of the cultures and locations that will be in the film through research trips to Southeast Asia. They have also collaborated with linguists, dancers, musicians, and a visual anthropologist from the area. Lim goes on to talk about his experience researching for the film:
"When you're telling a story and you're just doing it based on research, you end up always having to do it from the high end. To have the artists who represent those cultures in there to be able to give the subtleties of what our families are actually like, what our relationships are actually like, has given a lot of nuances to this great adventure."
The film is being reported as being 50% animated to date, and the crew has definitely accomplished more than many thought possible with the restrictions of the global pandemic. About this, López Estrada says:
"I don't know if Disney has ever made a movie that reflects so much what is happening with the world outside. Even though our team has been working on this movie for years and years and years, it's going to feel like an idea that we had maybe a month ago because it talks so much about the themes and the questions and the hope that's happening today and also the lack of hope, and this wrestling with all these really, really important emotions that are happening right now."
I for one am excited to see the finished product of something which seems so beloved by its creators that has gone through so many trials and tribulations. Disney animated films are usually surrounded by high expectations. We will have to wait to see if the studio can pull it off as Raya and the Last Dragon has a current release date of March 12, 2021.
Zach is a business analyst by day and a freelance writer by night. Currently residing in the Los Angeles area, he is a movie fanatic and avid traveler who also enjoys lounging around the house with his best friend/cat Nala.