'The Flash': Ben Affleck Will Play Batman One More Time In Multiverse Story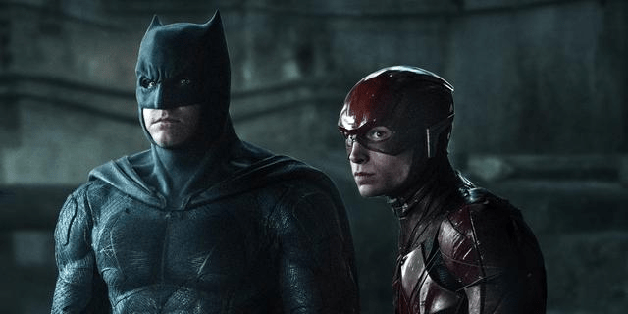 It seems like miracles do happen after all. Ben Affleck has agreed to appear as Batman one more time in DC's The Flash.
In an absolute shocker from Vanity Fair, it's been confirmed that Ben Affleck has agreed to come out of his retirement from the Batman role for at least one more appearance in The Flash. Given that the story of The Flash appears to be heavily inspired by Flashpoint (in which Barry Allen uses his powers to go back in time and rescue his mother from death has terrible consequences for the rest of the universe when he returns to the presence), and Batman played a small but crucial role in that story, receiving a letter written from an alternate timeline version of his father in a poignant moment that closed out an entire era of DC Comics. Perhaps, then, the movie may be able to do the same with DC Films, as the franchise moves in a different direction than director Zack Snyder had originally planned (although, with his version of Justice League finally seeing the light of day, he probably has little reason to complain). Currently, it seems a bit crowded for what started as a standalone adventure for The Flash, but it's likely that adding Batman to the movie will help ensure that the film is a hit.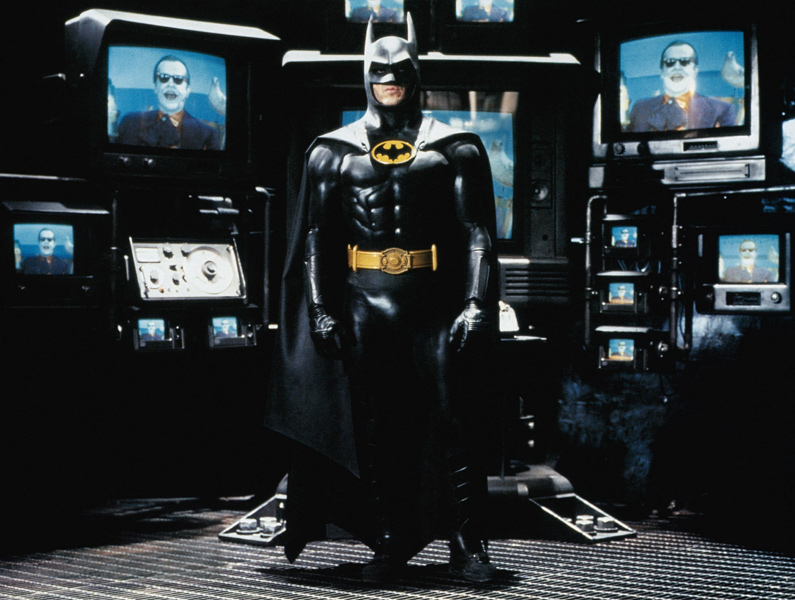 As mentioned previously, another Batman will be appearing in the film – Michael Keaton's iteration from the 1989 Batman film and its sequel, Batman Returns, brought into the fold thanks to shenanigans with the Multiverse. (The two subsequent Batman movies, Batman Forever and Batman and Robin, are being ignored for the purposes of The Flash.) Keaton's take on the character apparently has an option to appear as a mentor in Batgirl, a script that's long been in development and has the screenwriter behind The Flash attached. While there were rumors that Ray Fisher could appear in The Flash as Cyborg, it seems likely that he will be written out of the film, in part due to Fisher's public grievances with Geoff Johns over Justice League; Johns is producing The Flash and co-wrote the unmade Batman screenplay with Affleck, who has spoken kindly of him.
There are questions to be raised from this, both involving other Batman actors. The first set of questions involve Robert Pattinson, who is by all means going to be the face of the Batman franchise going forward. This movie is almost certainly going to be a last hurrah for Ben Affleck in the Batman role (barring the possibility of doing some voice-overs for the character in animated sequels to Zack Snyder's Justice League, should the project prove to be successful). It remains to be seen if if this film sets up Pattinson's take as Bruce Wayne as the DC Extended Universe's new "main" version of the character going forward, or if that movie will be planted entirely within its own continuity without any plans for crossovers after that planned trilogy is finished. The second set of questions involve Jeffery Dean Morgan as the Thomas Wayne iteration of the character, who was previously rumored to be involved with the film but was apparently written out early on. If The Flash adapts elements of Flashpoint like it seems like it's going to, then having Affleck's Batman meet Morgan's alternate universe Batman seems like it would grant closure for this iteration of the character.
The Flash is to be directed by Andy Muschietti (both IT movies) and written by Christina Hodson (Birds of Prey (and the Fantablous Emancipation of One Harley Quinn)), and will also be produced by Barbara Muschietti (both IT movies) and Michael Disco (Game Night). The movie is tentatively set to start filming early next year in order to make a June 3, 2022 release date, although that may change due to production delays caused by COVID-19.

Grant Davis is a freelance writer who has covered entertainment news for more than four years. His articles have frequently appeared in Star Wars News Net as well as as other entertainment-related websites. As someone who grew up on Star Wars and comic book movies, he's completely thrilled with the current era of genre entertainment.