Guillermo del Toro Signs Multi-Year Deal With Netflix, Reveals 'Pinocchio' Cast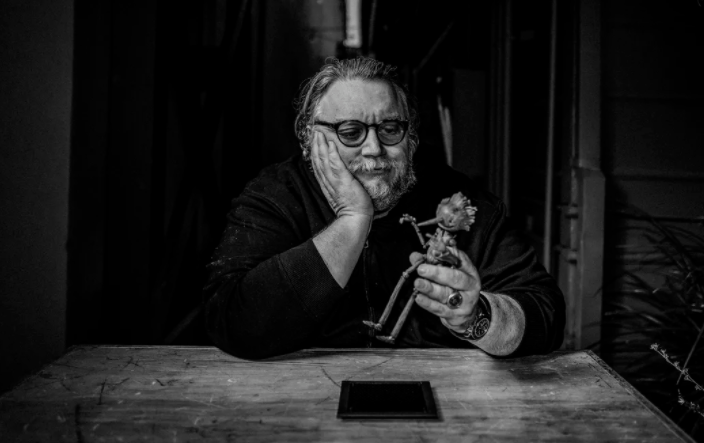 Del Toro will be playing with Netflix for much longer, it seems.
In unsurprising news, Guillermo del Toro is strengthening his collaboration with Netflix with a multi-year agreement that will allow the famous filmmaker to produce, write, and direct more projects with almost total creative freedom. He already set up with them the highly successful Tales of Arcadia trilogy, which encompassed three animated series: Trollhunters, 3Below, and Wizards. A feature, Trollhunters: Rise of the Titans, is currently in development and will release in 2021. He also created 10 After Midnight, an upcoming live-action horror anthology series, for the streamer. On the big screen side (and away from Netflix), he was working on Nightmare Alley, which is being produced by Searchlight Pictures, before the COVID-19 pandemic hit and work was halted.
Pinocchio, Del Toro's first major feature at Netflix, has been shooting since fall 2019. Progress on this stop-motion film is slow but steady, and Netflix took to Twitter yesterday to reveal its star-studded cast, which includes big names such as Ewan McGregor (Jiminy Cricket), David Bradley (Gepetto), Cate Blanchett, Tim Blake Nelson, Finn Wolfhard, John Turturro, Ron Perlman, Burn Gorman, Tilda Swinton, and Christoph Waltz. Newcomer Gregory Mann, who had a role in the historical drama series Victoria, is rounding out the cast as Pinocchio.
Del Toro's version of the story is set during the rise of fascism in Mussolini's Italy and takes notes from the original Carlo Collodi tale. Mark Gustafson (Fantastic Mr. Fox) is helping with directorial duties. The script was written by Del Toro himself and Patrick McHale (Adventure Time). Famous composer Alexandre Desplat will provide the score. The film is being produced by Del Toro, The Jim Henson Company's Lisa Henson, ShadowMachine's Alex Bulkley and Corey Campodonico, as well as Exile Entertainment's Gary Ungar. It is co-produced by Blanca Lista of The Jim Henson Company and Grimly.
Francisco J. Ruiz is that guy who has watched Jurassic Park a thousand times and loves Star Wars. His hunger for movies is only matched by his love for video games. He graduated in English Studies from the University of Malaga, in Spain. As he continues to write about what he enjoys (and doesn't), he's studying for a master's degree and working on becoming a teacher.