Rumor: 'Zack Snyder's Justice League' Filming Martian Manhunter Cameo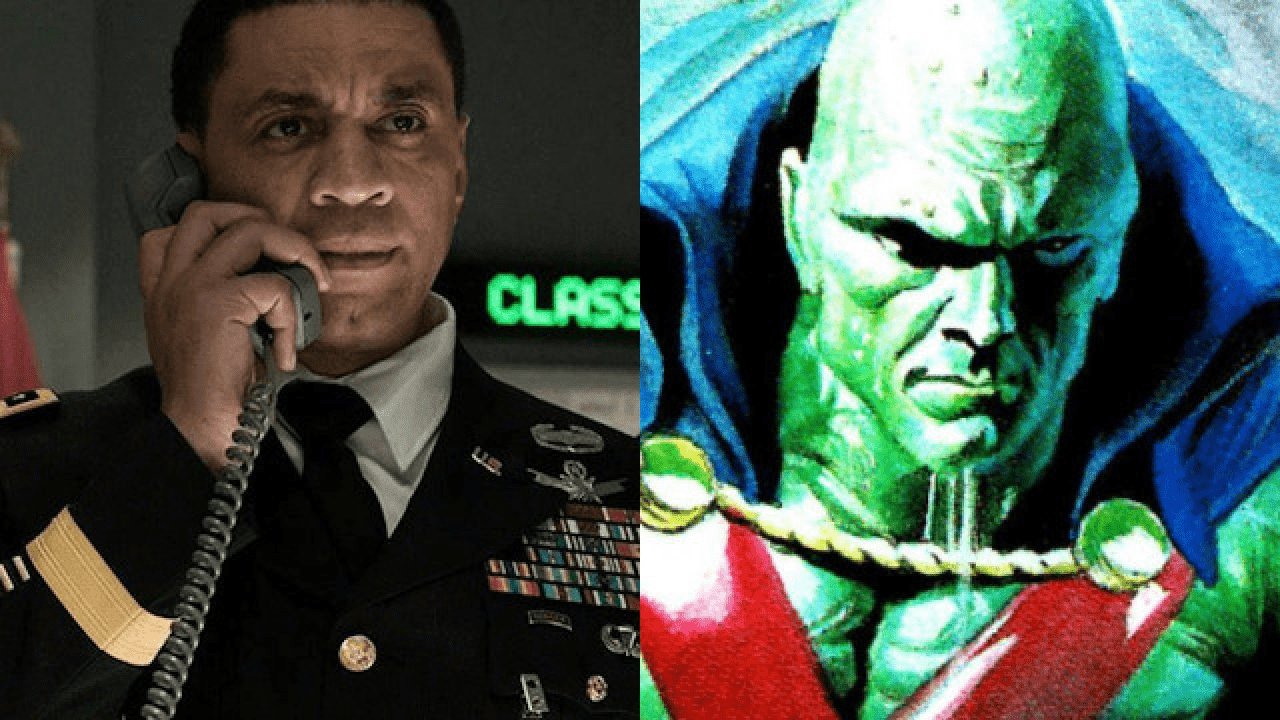 It looks like there might be some additional photography used to complete Zack Snyder's Justice League after all, as an unfilmed sequence meant to reveal that Harry Lennix's character (General Swanwick) is an incognito Martian Manhunter is reportedly getting finished.
As part of his many behind-the-scenes looks at the production for his then-unfinished version of Justice League, director Zack Snyder revealed an interesting tidbit on Vero: he had plans to film a scene confirming a fan theory that General Swanwick, a supporting character from Man of Steel and Batman v Superman: Dawn of Justice, was actually his universe's version of J'onn J'onzz, the Martian Manhunter. However, this scene was never filmed prior to his initial departure from the project, as it would have needed to have been filmed in reshoots. You can see the storyboard of the intended sequence below: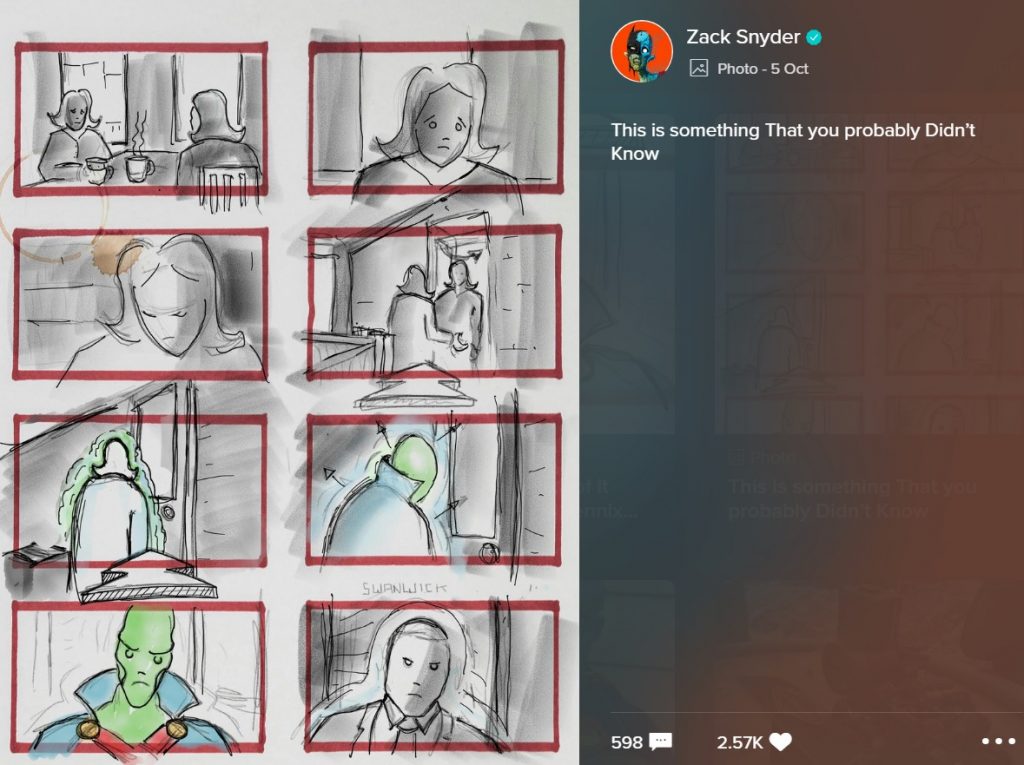 It's unknown how this scene factors into the plot of the movie (said to be well over three hours long), and how many other scenes Lennix would have appeared in… But from the sound of things, we'll actually get to find out how. Initial reports suggested that additional photography for Justice League wouldn't be happening due to budgetary concerns from HBO Max (who are footing the bill on the project), but it seems like Snyder managed to haggle his way into filming something pretty brief as he completes his movie. A friend of Lennix has claimed that the actor is in the process of filming a few scenes for the movie, according to a conversation that he had with the actor. Check out the relevant screencaps below:
According to Harry Lennix's(General Swanwick, Martian Manhunter) friend the actor has started filming his Martian Manhunter scenes for #ZackSnydersJusticeLeague

PS Yes it's true, check the second image. pic.twitter.com/ettm6RHltV

— DC Movie News (@DCMovieNews2) August 6, 2020
The Martian Manhunter is one of DC's lesser-known, but still important, heroes, being a founding member of the Justice League. His superpowers including shape-shifting, flight, and psychic manipulation, among others. It remains to be seen if there will be any future plans for Martian Manhunter in this setting, particularly since there are no plans to follow up this version of Justice League with any direct live-action sequels. Furthermore, Lennix previously teased a cameo, along with a Martian Manhunter reveal, right around the time that the recut of the movie was announced. You can see those posts below:
Re: Justice League and the Snyder cut… Things don't Just happen–things happen Just. pic.twitter.com/vcTD2D0Z5p

— Harry J. Lennix (@HarryJLennix) May 22, 2020
😉

— Harry J. Lennix (@HarryJLennix) May 22, 2020
If there will be (or already has been) any other additional photography for Justice League, then it will likely be for things of this scale. Social distancing will have to be enforced on sets to combat the spread of the Coronavirus, and the budget that Snyder has been given is relatively tight, meaning that any significant new hyper-choreographed setpieces are completely out of the question. Nonetheless, this is a small enough scene that filming and editing it is something likely manageable with these restrictions in mind.
Zack Snyder's Justice League will release on HBO Max sometime in the first half of 2021. It is believed, though unconfirmed, that the movie will initially be released as a miniseries, with an extended cut showing the movie as one long film potentially on the cards. More information is expected to be revealed about the project during DC FanDome, which will be held digitally on August 22, 2020.

Grant Davis is a freelance writer who has covered entertainment news for more than four years. His articles have frequently appeared in Star Wars News Net as well as as other entertainment-related websites. As someone who grew up on Star Wars and comic book movies, he's completely thrilled with the current era of genre entertainment.